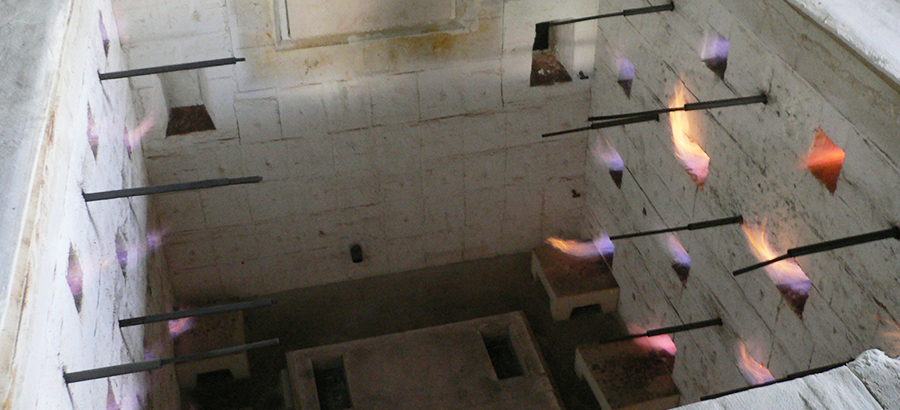 Conducting R&D on highly fire-resistant materials, components, and structures
To meet the diversifying need for fire resistance testing, we conduct research and development on fire countermeasures and complex disaster countermeasures for disasters caused by fire in combination with other external forces. R&D is conducted for ultra-high-rise buildings, buildings with large spaces, road tunnels, and special facilities, which use various kinds of components, materials, and structural forms. Such R&D contributes to improved fire-safety performance of structures for architectural and civil engineering works.
Types of Testing
Architectural Structures
Fire resistance test on construction components and materials such as columns, beams, floors, and walls.
Fire resistance test on structural components constructed from multiple components and materials, such as columns and beams, and beams and walls.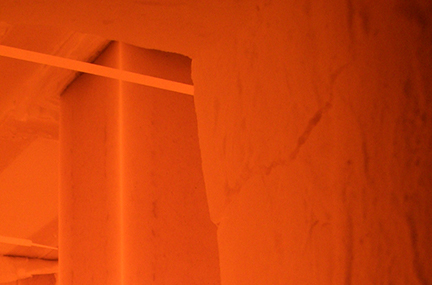 Civil Engineering Structures
Fire resistance test of a tunnel segment that simulates underground load-bearing conditions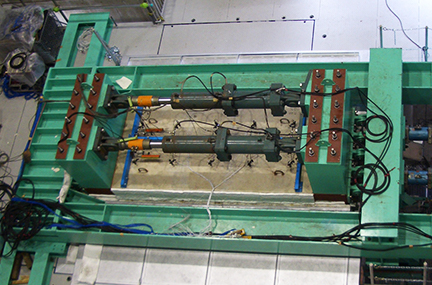 Facility Features
Multipurpose Furnace
Test object: Structural components consisting of multiple components and materials such as columns, beams, flooring, walls, and segments
Heating temperature: Maximum of 1200°C
Load-bearing capacity: 6 MN
It is possible to apply heat and loads to components and materials, and test objects from various directions. It is also possible to monitor test status using high-temperature monitoring cameras.
Small Wall Furnace
Test object: Reduced scale model of a wall, etc.
Heating temperature: Maximum of 1200°C
Electric Furnace
Test object: Construction materials, etc.
Heating temperature: Maximum of 1500°C
Examples of Tests and Achievements
Technology to improve explosion resistance performance of concrete (AFR concrete, heat-resistant segments)
Technology to improve strength and fire-resistance of columns without fireproof coverings (columns made of CFT, RCST structures)
Fire-resistant wooden structures (Slim Fire-Resistant Wood)
Improvement in glass fireproofing performance (fireproof film)
Ascertaining the performance of fire-prevention equipment during a long-lasting fire
Ascertaining fire-retarding performance of a firewall that has sustained an impact or shock