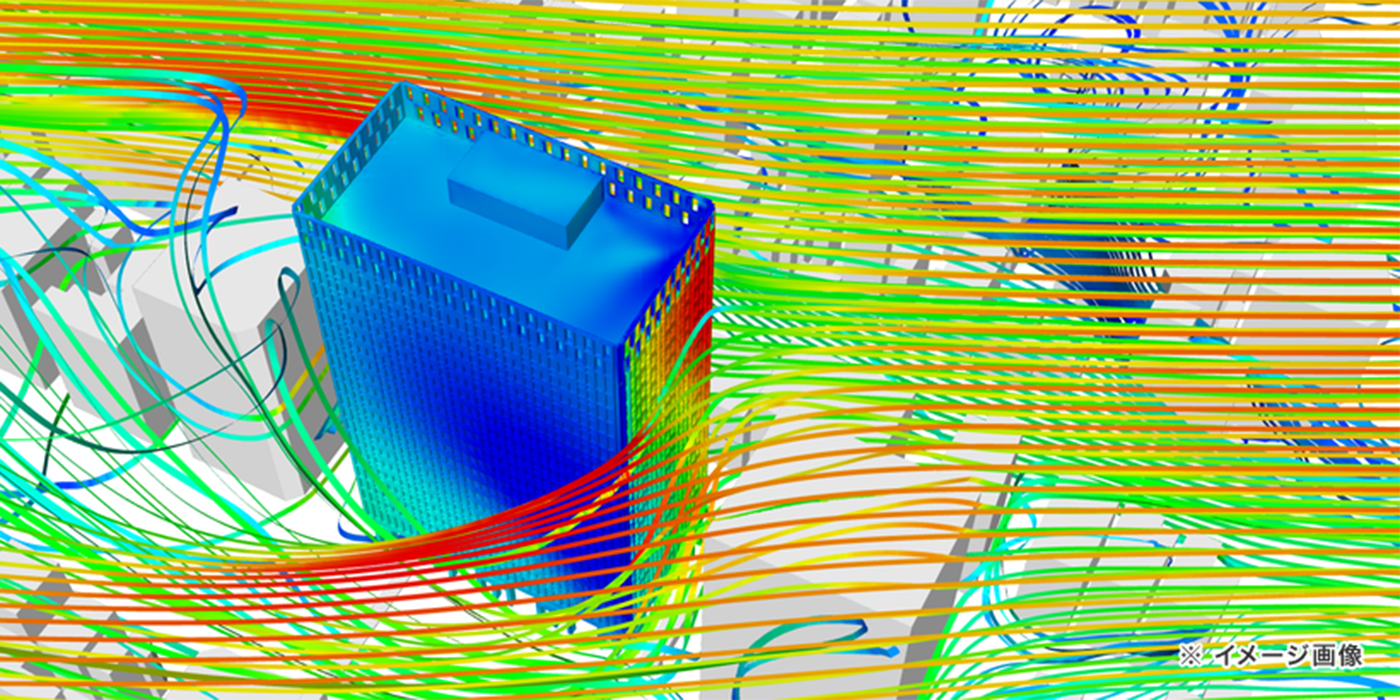 Creates environments that support comfortable living and a sustainable society
The Center for Environmental Engineering conducts research and development of environmental technologies related to wind and heat, acoustics, nature, and medical and indoor environment that have a direct impact on the lives of people.
Wind and Thermal Environment
Evaluating the wind environment and wind load through a combination of wind tunnel experiments and fluid analysis helps to improve the wind environment from the building level to the large-scale urban development projects level. Evaluating heat also helps to lessen the "heat island" effect in urban areas.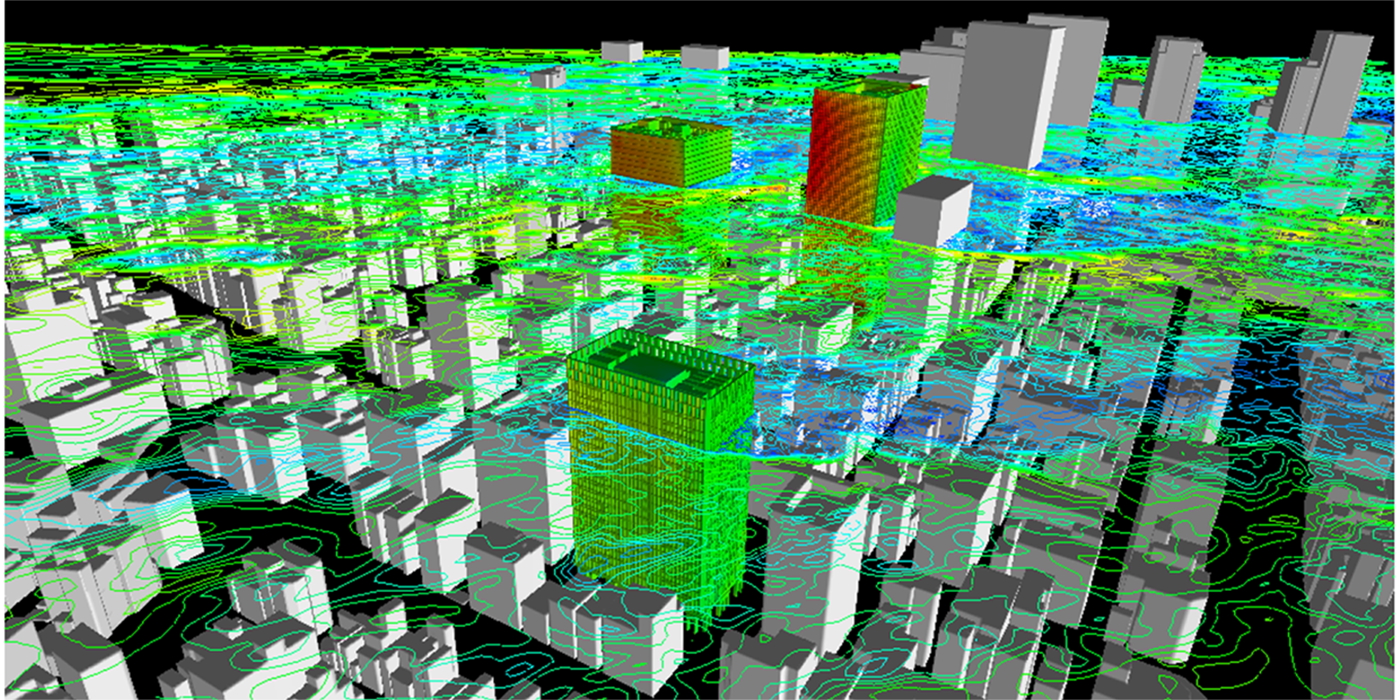 Acoustic Environment
The center supports solutions to noise problems inside and outside of the buildings, pleasant acoustic environments for housing complexes, offices, etc. and optimal acoustic designs for studios and music halls. It accomplishes this through sophisticated analytical and simulation technology based on acoustic wave theory, and acoustic experimentation in the anechoic chamber, the reverberation chamber, and the sound insulation and floor-impact sound testing chamber.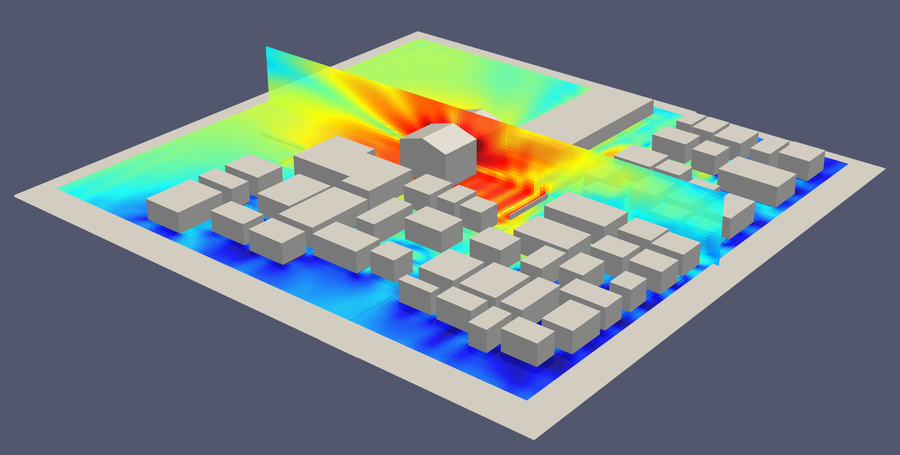 Natural Environment
The center develops technology aimed at realizing construction business that takes the environment into consideration, in areas such as biotechnology, greening, ecosystem assessment, water quality control, soil remediation, and environmental simulations. We strive for regeneration and creation of the natural environment through an optimal mix of these technologies.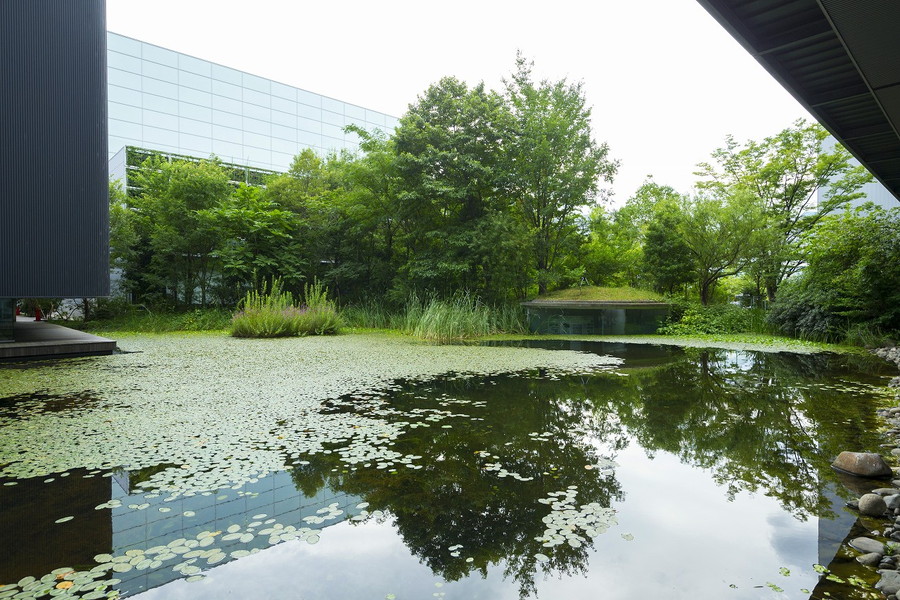 Medical and Indoor Environments
The research and development the center is working on includes air conditioning systems, clean environment technology, control technology that uses psychological and physiological indicators, and technology to analyze and evaluate indoor environments. This research is aimed at achieving both energy savings, comfort, and optimal productivity in a wide range of buildings, from office buildings and various kinds of manufacturing plants to the regenerative medicine facilities of the near future.