Experience the craftsmanship in construction technology history
During the Meiji and Taisho eras (1868-1926), major progress was made on construction methods and construction materials due to the earthquakes that occurred, and the technology introduced during that time forms the foundation of modern technology. In the Historical Gallery of Construction Technology, we introduce the technologies that are representative of these eras through videos and valuable historical materials.
The Great Kanto Earthquake and Damage Survey
The Shimizu Gumi (now, Shimizu Corporation) conducted its own survey of the construction damage caused by the Great Kanto Earthquake (in 1923). People can view the damage caused by the earthquake and fire in the numerous valuable historical photos.
History of Brick and Tile Construction Technology
The brick construction proactively introduced by the Meiji government (1867-1912) ultimately fell into decline as a result of the damage caused by the Great Kanto Earthquake (in 1923). This section introduces the process of transitioning to steel-reinforced concrete and tile exteriors along with actual examples.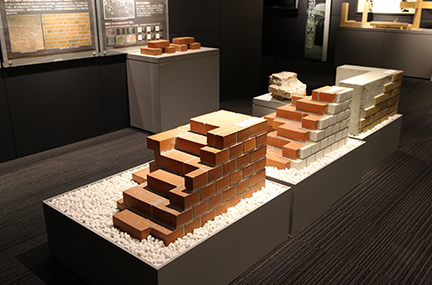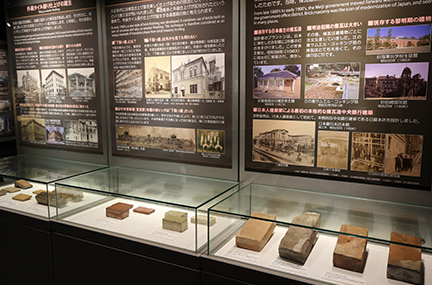 History and Development of Concrete Structures
This section reflects on the historical use of concrete as a material in Pompeii, Italy and Japan. It also introduces a wealth of historical materials for the concrete that was used extensively in construction and civil engineering.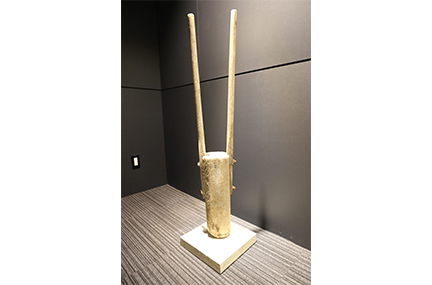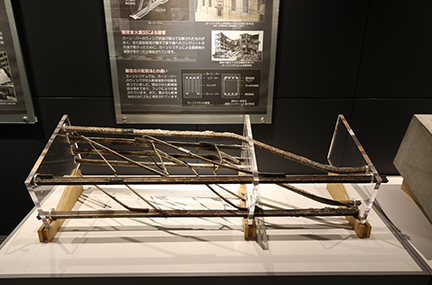 History of Earthquake-Resistant Technology of Wood Construction
Japan has a traditional technique for joining wood that does not use metal fittings. This section introduces the chronological progression integrating such traditional techniques with the modern earthquake-resistant technology.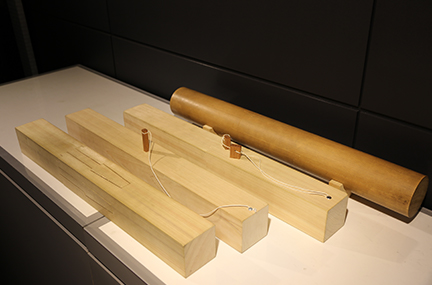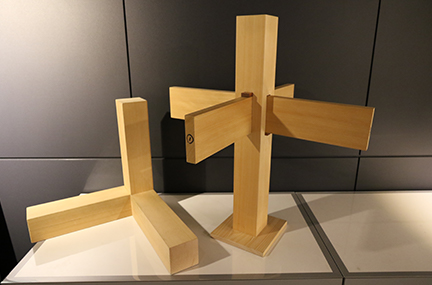 History and Transition of Steel Frame Structures
The pace of steel frame construction in Japan accelerated along with steel manufacturing technology. This section illustrates the history of the development of steel frame construction that led to strong, higher buildings, and ultimately ultra-high-rise buildings, using the case of the Mitsui Main Building (in Tokyo, Japan) as an example.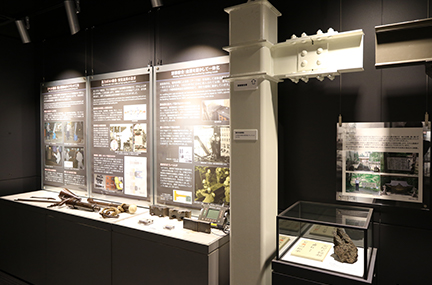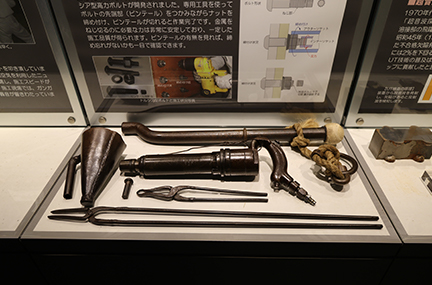 Visiting Information
Please be aware that the signage in the Gallery is in Japanese only.
Address:

Institute of Technology, Shimizu Corporation
3-4-17 Etchujima, Koto-ku, Tokyo 135-8530

Access:

Hours of operation:

9:00 a.m. to noon and 1:00 p.m. to 5:00 p.m.,
Monday through Friday

Closed on:

Saturdays, Sundays, and national and company holidays

About reservations:

Reservations are required to visit the Gallery by sending an email giving the desired date, your name and affiliation (company name, school name, etc.), phone number, desired time, and number of people. Reservations must be made 7 days in advance.

e-mail

sit-koho@shimz.co.jp