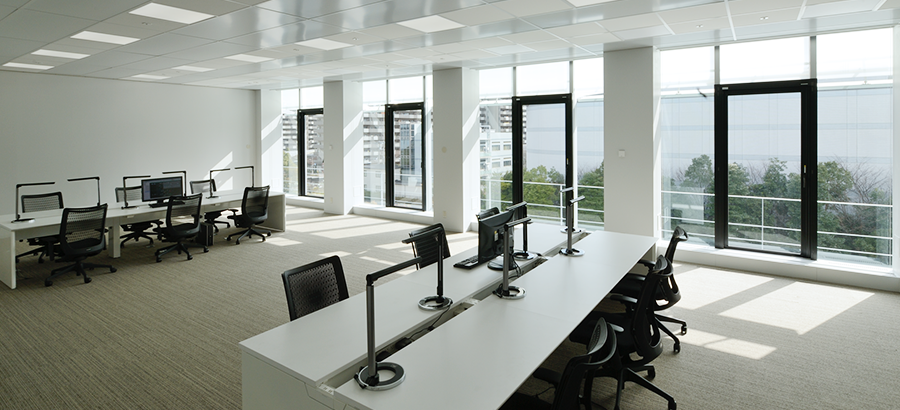 Functions as the base of environmental, energy, and advanced ICT development
This facility can be used for many purposes, and many types of development and verification, mainly relating to building equipment. The lab performs testing of control strategies for indoor thermal and visual environment and air quality; energy supply and demand control through energy creation, energy conservation, and energy storage; and ICT applications that will provide advanced facility services.
The laboratory is equipped with the Shimizu Hybrid Intensive Seismic Control System to absorb and reduce motion during an earthquake. The laboratory features floors that use Zero-Shrink concrete, a type of concrete that resists cracking under dry conditions.
Types of Testing
Evaluation of the performance of control strategies of indoor environment for energy conservation and a comfortable environment
Energy control testing of power supply equipment, and air conditioning and lighting equipment
Evaluation of the performance of exterior materials, etc. used in a variety of external environments
Verification of short-term and long-term operation using testing equipment such as mock-ups and testing devices
Facility Features
Indoor environment testing laboratory
ZEB solution lab
Energy management lab
Paired comparison testing chambers
Multipurpose testing space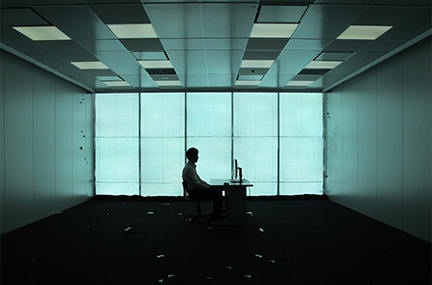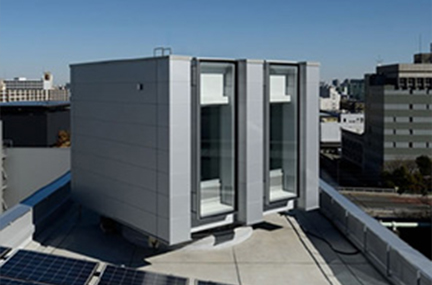 Examples of Tests and Achievements
S.RADI System Light (Radiant Air-Conditioning System using Passive Chilled Beams with Perforated metal ceiling panel for small and medium sized offices)
MIYUKA (system that detect robot positions in the building)
Evaluation of the performance of exterior materials and components in the paired comparison testing chambers
Development of technology to improve visual comfort by controlling lighting and blinds