Eiichi Shibusawa, called "the Father of Japanese Capitalism," was invited to be an advisor to our company in 1887. We hold his work "The Analects and the Abacus," which expresses his worldview of economics united with ethics, to be our timeless and unchanging business compass.
On May 2019, we formulated Shimizu group's 10-year plan "SHIMZ VISION 2030" and the Mid-Term Management Plan 〈2019-2023〉, which compiles the basic policy and key strategies for the next five years.
CREDO
"The Analects and the Abacus"
MANAGEMENT PRINCIPLES
With devotion and a spirit of innovation,
we work to create value that exceeds
expectations and contribute to
a sustainable tomorrow
SHIMZ VISION 2030
Shimizu Group' s Strategy Towards 2030
The Shimizu Group will create new value and contribute to a safe, healthy and sustainable future for everyone by transforming and challenging ourselves beyond construction and co-creating with diverse partners.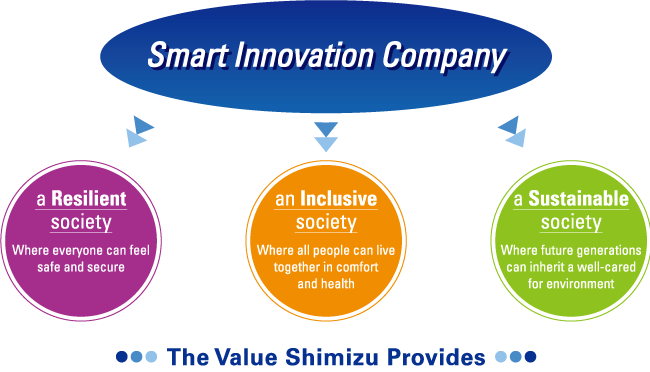 The Value Shimizu Group Provides
We will contribute to the 17 SDGs (Sustainable Development Goals) by providing value through innovation
Realizing a resilient society
With the heightened risk of natural disasters such as earthquakes, super-typhoons and torrential rain, there is an ever-increasing need to protect lives and businesses.
Building strong and resilient infrastructure
Extending the life of the built-environment
Disaster prevention & mitigation technology
Disseminate ecoBCP*
Facilities and urban development concepts that can effect both saving measures for normal operation (eco),
and business continuity planning (BCP) for emergencies.
Targeted Goals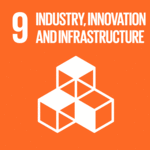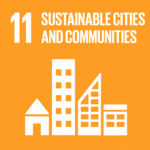 Realizing an inclusive society
With rapid changes such as aging, population decline and urbanization, the future requires a society where anyone can live safely and comfortably.
Urban development utilizing ICT
Use of universal design
Provide built-environments that enhance health and well-being
Expand the fields of human activity (to the oceans and space)
Targeted Goals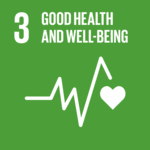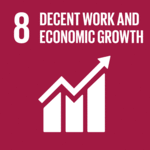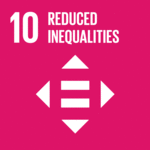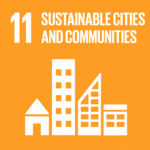 Realizing a sustainable society
As global warming, deforestation and environmental pollution become more serious, we must increase efforts to leave behind an bountiful earth for the next generation.
Use of sustainable energy
Promotion of energy-saving, energy creation and ZEB (zero energy) facilities
CO2 emissions reduction in all business activities
Conservation of the natural environment and biodiversity
Targeted Goals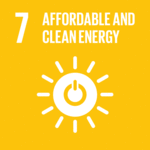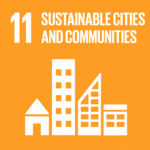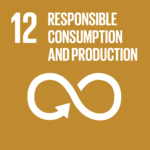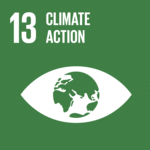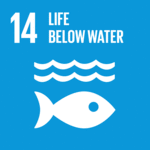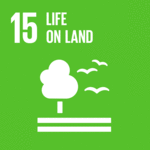 Towards the Achievement of our Vision
The Shimizu Group aims to be a Smart Innovation Company that creates new value through the integration of three innovations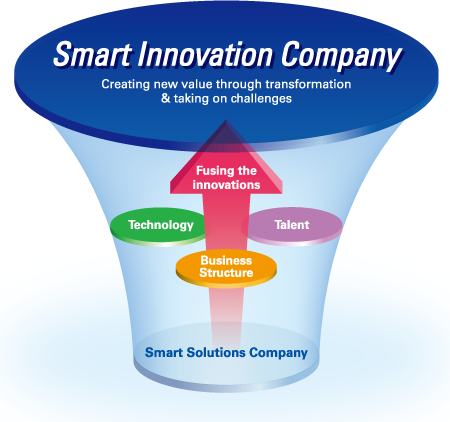 Business Structure Innovation

Diversify business models, accelerate global expansion, improve group management capabilities
Technology Innovation

Develop advanced technology to respond to the mega-trends of the future
Accelerate construction process technology development to increase competitive edge
Talent Innovation

Promote working style reforms that will enable diverse talent to thrive
Build knowledge/expertise through co-creation with others
Target Revenue Structure
By evolving into a Smart Innovation Company, we aim to achieve consolidated ordinary income of ¥200 billion or higher in fiscal 2030. The composition of consolidated gross profit is 65% for construction, 35% for non-construction businesses. And by region, 75% domestic business and 25% overseas.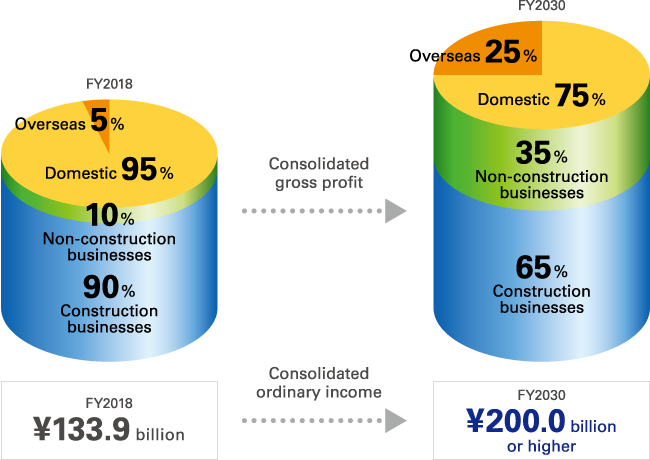 Mid-Term Management Plan of Shimizu Group〈2019-2023〉
Mid-Term Management Plan of Shimizu Group〈2019-2023〉(PDF: 3.9MB)
Positioning of the Mid-Term Management Plan〈2019-2023〉
Towards the Realization of SHIMZ VISION 2030
Our aim is sustainable growth of the company's value. We are positioning the next five years as an upfront investment period to establish new earnings platforms.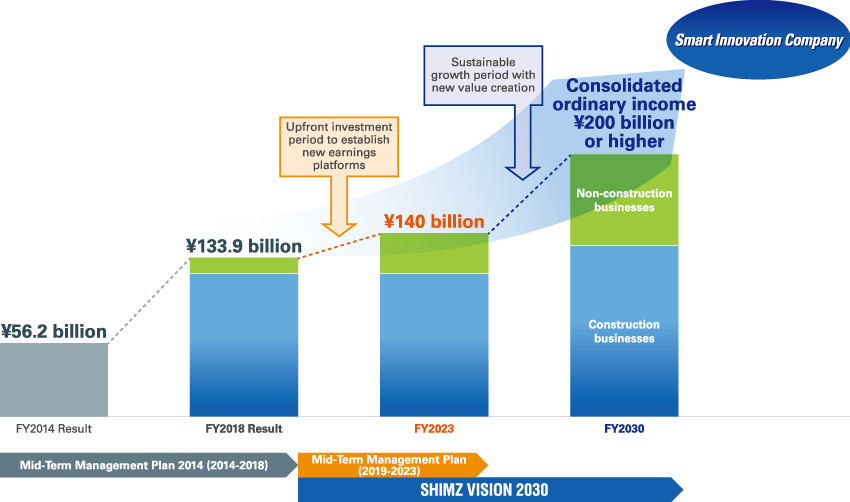 Basic Policy
Our company's basic policy is to enhance the corporate value of Shimizu Group and contribute to the achievement of SDGs.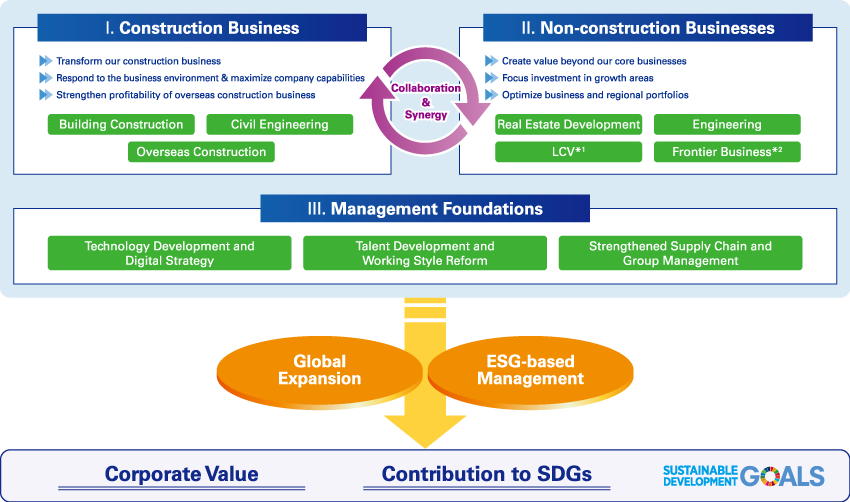 LCV (Life Cycle Valuation)
Respond to customer needs, utilize renewable energy, IoT, etc. to provide comprehensive services and solutions including investment and partnerships
Emerging Frontier Business
Business development in promising future markets such as space, ocean and harmony with nature, and investment in next generation technology
Management Financial Goals (consolidated base)
In order to achieve sustained growth, we plan to maintain the construction business while steadily investing in and improving profitability of non-construction businesses.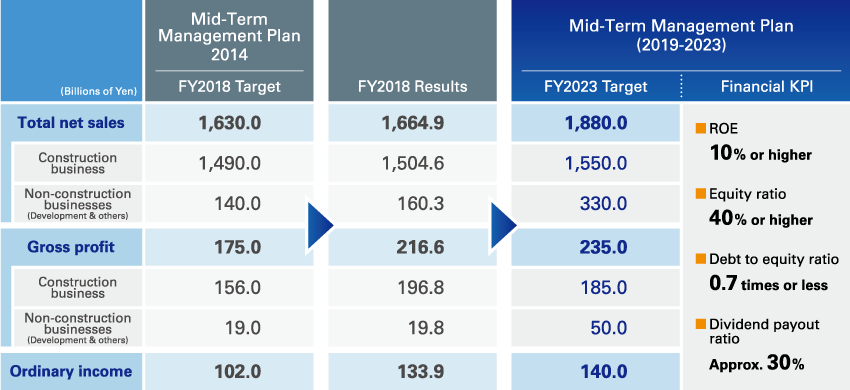 Capital Management Policy
Reduction of Securities Holdings
Gradually reduce securities holdings and use part of the proceeds to implement share buybacks.
Increase Shareholder Returns
While maintaining a basic policy of building a foundation for long-term growth by strengthening our financial position and maintaining stable dividends (ordinary dividends), we will return profits earned through growth with a consolidated payout ratio target of 30%.
Investment Plan〈FY2019-FY2023〉
In order to achieve the 10-year Plan and establish new revenue bases, we will invest ¥750 billion over the next five years.
Investment Amount (5 years)
Productivity improvement & R&D
¥100 billion
Real estate development business
¥500 billion
Infrastructure, renewable energy,
new businesses (frontier business, etc.)
¥130 billion
Talent development
¥20 billion
Total investment over 5 years
¥750 billion
Non-financial KPI
Improve labor productivity in the construction business, work to enhance corporate value from an ESG perspective, and contribute to the achievement of SDGs.
Main KPIs (Key Performance Indicators)
FY2023 Target
Related SDGs
Improve productivity
Improve productivity in the construction business (vs. FY2016)
20% or higher
Environmental
(E)
Reduce CO2 emissions in the construction business (vs. FY2017) *1
10% or higher
Social
(S)
Improve employee satisfaction scores*2
4.0 or higher
Governance
(G)
Number of legal violations
0
Targets for Shimizu Ecology Mission 2030-2050 activities
Scores from the Shimizu Japan employee awareness survey (average of 5-level ratings)