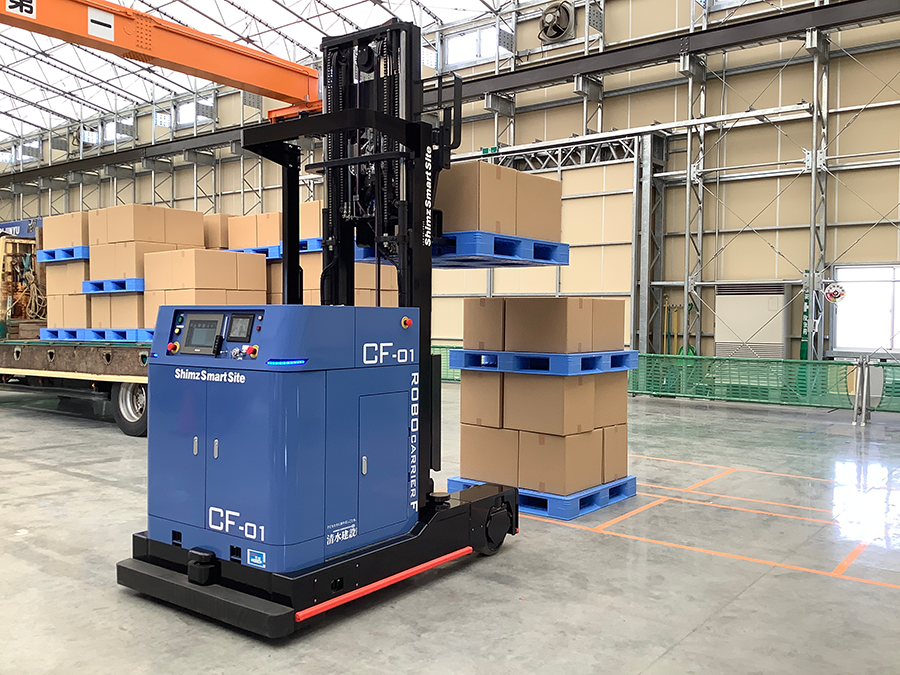 Proposes a new vision of the construction industry through the use of digital technology
The Robotics Research Center is working on research and development of fundamental digital technology used in both real and virtual spaces to promote building DX.
Providing new value-added services by using digital technology to link next-generation mobility with buildings
We are engaged in research and development for building DX using advanced digital technologies such as mobility, AI, IoT, and position information. For instance, we aim to achieve unprecedented organic movement of people and goods by integrating next-generation mobility technologies, such as service robots and autonomous vehicles, with facility equipment like elevators and automatic doors using our proprietary digital platform technology.

Application of measurement and control technology in building construction
We are working on applying measurement and control technology not only to save labor, improve management efficiency, and enhance quality in construction but also to explore the provision of new services in buildings after construction.