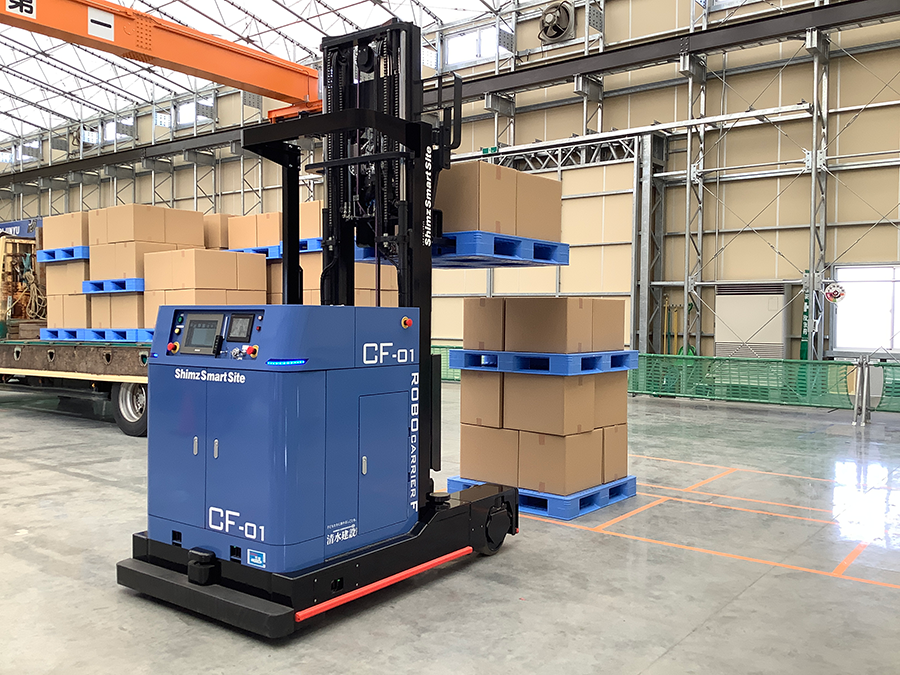 Drawing on advanced technologies to deliver imaginative, future-oriented solutions
The Center for Future Technology and Design conducts research and development to create new value in the field of construction based on advanced information and communication technology (ICT), aimed at creating inspirational spaces and environments.
New Services Employing AI and IoT
Advances in AI, IoT and other technological innovations have brought about major changes in services and added value for buildings and surrounding areas. By visualizing and analyzing information gathered via IoT on the people who use buildings in addition to data from building management systems and equipment systems, the center is working to identify the potential value to customers and create convenient, enjoyable living environments with everything the customer desires, and efficient, energy-saving commercial environments. The center is working to configure new innovative services. One example is pedestrian navigation achieved by combining voice guided instructions and AI with the indoor location mapping technology that we have developed over time.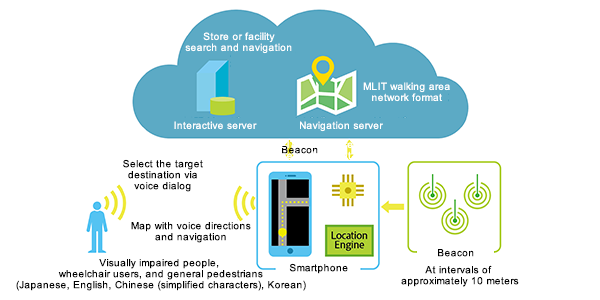 Technology that Enables Healthy and Energetic Lives
The center is not only working to create healthy, comfortable environments. We are working on research and development aimed at the future. The goal of this research is to enable people to develop their untapped human potential, and live healthier and more energetic lives mentally, physically, and socially. We aim to accomplish this by meeting the need for a vision for buildings and communities that will extend the healthy lifespan of people in an aging society, as many types of technology evolve. We are specifically targeting the creation of better spaces for people through real-time measurement, evaluation, and modeling of people's senses, brain waves, heart rates, level of activity, and other factors.
Technology Supporting Next-generation Construction Sites
The center is working actively to develop technology that will help improve productivity to prepare for the coming era of labor shortages in the construction industry. We are developing technology to deduce location and orientation with the goal of introducing robots to improve safety and efficiency at construction sites. We are also pursuing digitalization of sites by determining the real-time status of people and objects through IoT, and are aiming for a construction industry version of Industry 4.0. We are also engaged in research and development in a wide range of areas, with our sights set even on construction in outer space.