CSR Management
Introduction of Shimizu's initiatives
in CSR management
Latest News
October 31, 2018

October 18, 2017

September 23, 2016
CSR News List
Corporate Report
The Shimizu Corporate Report addresses various topics, including a company history stretching back more than 210 years to its founding in 1804, fundamental management principles, policies and business strategies, and CSR-based management.
CSR Concepts and Key Performance Indicators
Introduction of Shimizu's Basic CSR Concepts and CSR Promotion Structure based on basic management principles
ESG Data and Disclosures
The ESG information reported on our website has been prepared in accordance with the GRI Standards: Core option
Social Contribution Activities

By actively contributing to society and local communities as a corporate citizen, Shimizu helps to create a future society in which all people can live with happiness.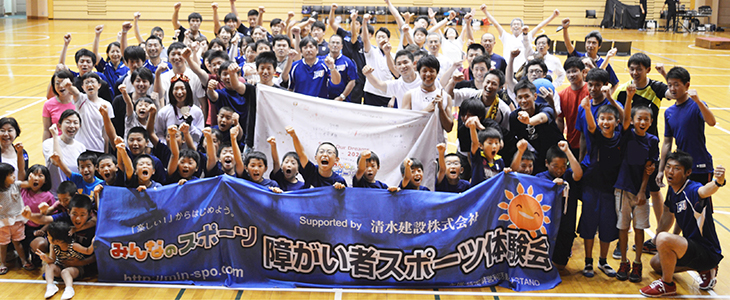 Contributing to the Global Environment

Shimizu works to develop various kinds of environmental technology, establish an organizational structure, and engage in substantial environmental activities that address the environmental issues of each age. Our goal is to be a company that contributes to the creation of sustainable communities.