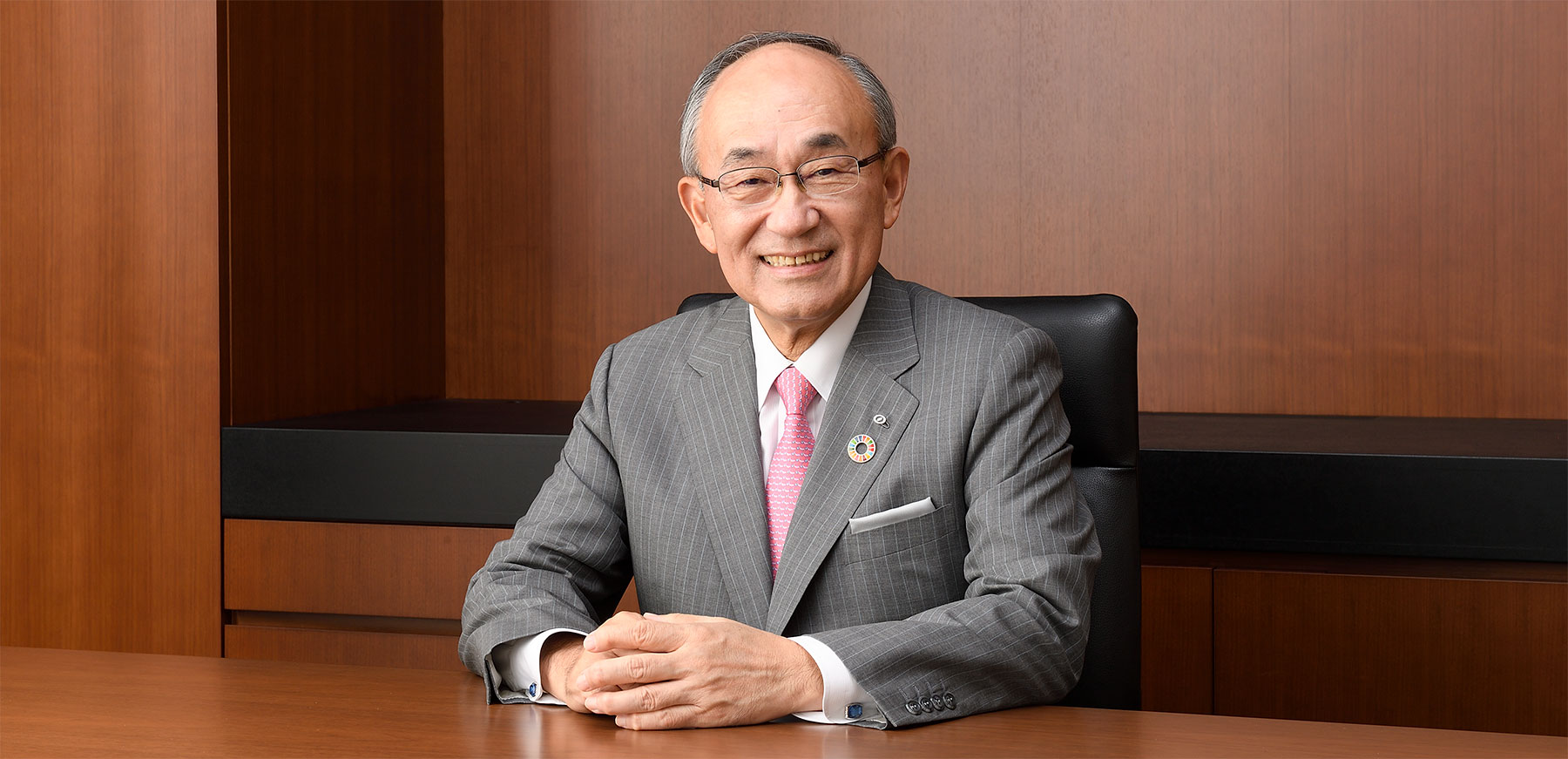 Founded in 1804 during the Edo period, Shimizu Corporation has overcome turbulent times and celebrates its 220th anniversary this fiscal year. Throughout our long history, high aspirations for the sincere approach to monozukuri (superb craftsmanship) espoused by founder Kisuke Shimizu have been passed down along with a spirit of enterprise based on a customer-first mindset.
In order to realize the long-term vision SHIMZ VISION 2030, we positioned the Mid-Term Management Plan <2019-2023> as a period of upfront investment to establish a new revenue base, and have made various investments and promoted DX initiatives. This fiscal year, the final year of the current Mid-Term Management Plan, we will conduct business activities with an eye on the next Mid-Term Management Plan, based on the strong business foundation that we have reinforced through prior investments.
In addition, in our current Mid-Term Management Plan, we advocate the promotion of ESG management as part of our basic policy. By fulfilling our social responsibility through our business activities, we aim to earn greater trust from our stakeholders, enhance our corporate value, and achieve sustainable growth over the medium to long term.
We have been working on creating an environment where diverse employees can thrive. In September 2023, we opened Smart Innovation Ecosystem NOVARE as a base for innovation and human resources development. It consists of a research facility, a hands-on training facility, an historical document exhibition facility, and more. It will be operated as a place for the innovation of production technology such as construction robots, structures, and materials, the development of advanced technology, the development of monozukuri human resources, and the transmission of technology. This will accelerate the innovation of business structure, technology, and human resources as set forth in our long-term vision.
The Shimizu Group continues under the spirit of enterprise to transform itself and pursue the goal of becoming a Smart Innovation Company as set forth in SHIMZ VISION 2030. We hope to create a new history for Shimizu Corporation by creating value that is ahead of the times with the aim of realizing a resilient, inclusive, and sustainable society.
We will devote ourselves to each and every job and build valuable buildings, structures and businesses in the age of children and children beyond that. That is Shimizu's works which signify our corporate message "Today's Work, Tomorrow's Heritage".
Kazuyuki Inoue
President and Director
Shimizu Corporation
September 2023