Basic policy on shareholder return
The basic policy of Shimizu is to declare dividends in line with business results, and we view strengthening the company's financial condition to provide a base for long term growth and stable dividends as issues of importance to management.
The Mid-Term Management Plan <2019-2023> set a profit distribution policy to return profits earned through growth with a consolidated payout ratio target of 30%.
As for FY 2023, the consolidated dividend payout ratio target is planned to be roughly 40%.
Dividends (Consolidated)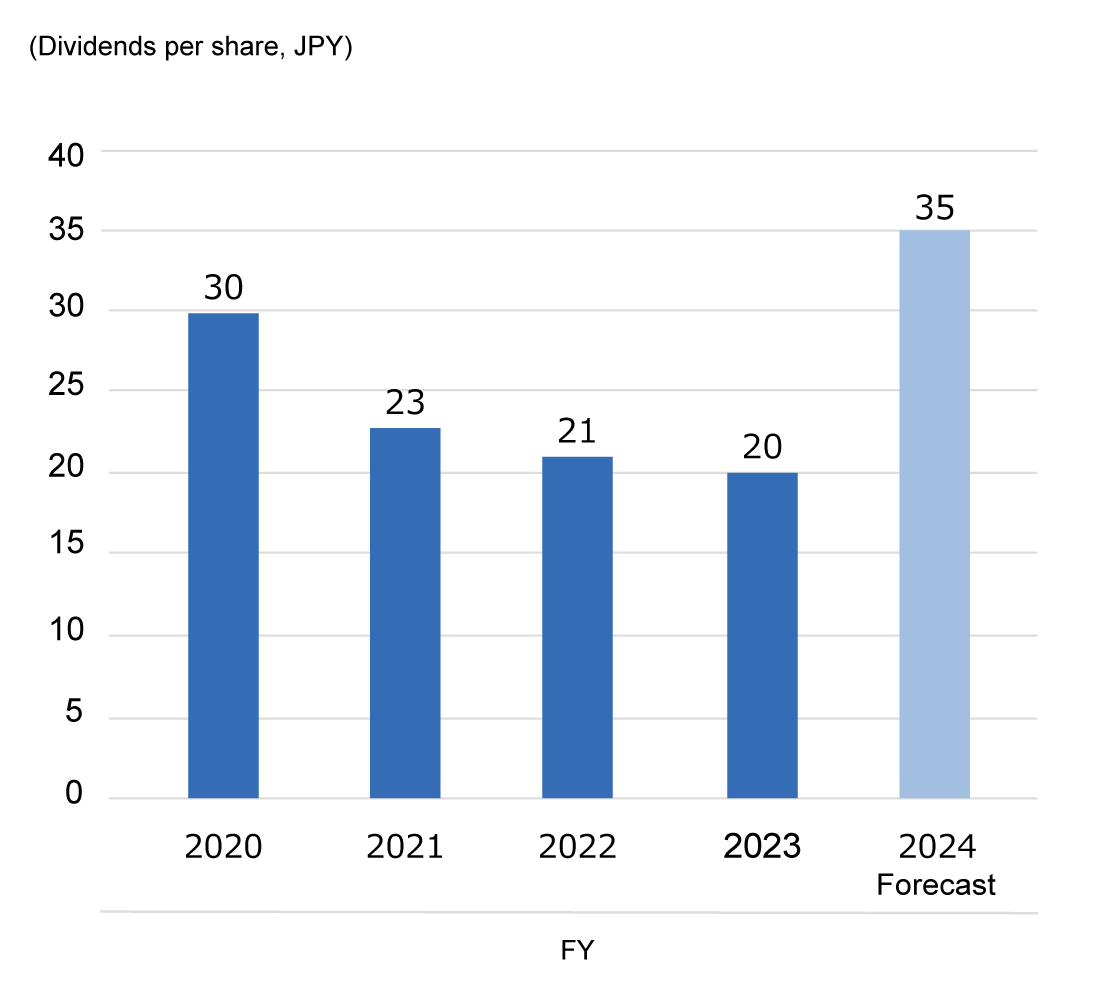 | FY | Net income per share (JPY) | Dividends per share (JPY) | Dividend payout ratio (%) |
| --- | --- | --- | --- |
| 2023 Forecast | 67.49 | 27 | 40 |
| 2022 | 66.29 | 21 | 31.7 |
| 2021 | 64.09 | 23 | 35.9 |
| 2020 | 101.17 | 30 | 29.7 |
| 2019 | 128.31 | 38 | 29.6 |