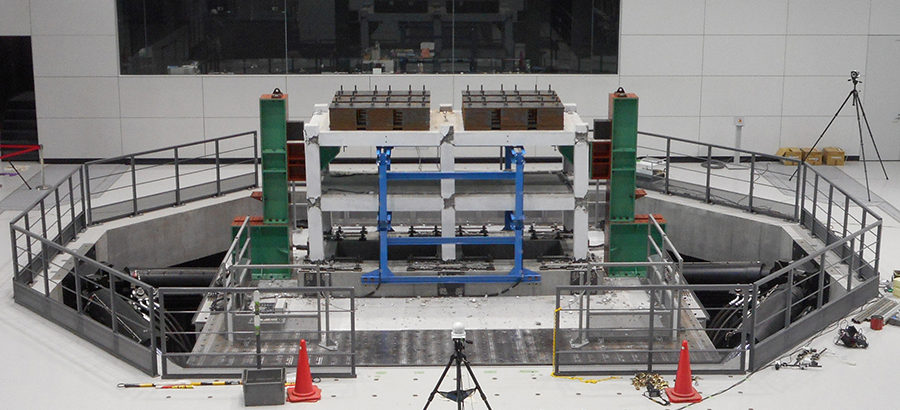 Promotes R&D of structural technology and materials and construction technology that form the foundation of construction
At the Center for Construction Engineering, improving the quality of facilities and improving job site productivity are our two main focuses. We contribute to creation of safe, comfortable, high quality facilities through research and development on technologies in a wide variety of areas, including the construction materials, framework, ground and foundation, interior and exterior finishes, fire resistance, and other factors that form the foundation of architectural structures and civil engineering structures. It also widely promotes open innovation and is engaged in R&D for resource recycling related to construction materials to bring about a circular economy.
Improving job site productivity
The increasing age of construction workers and labor shortages have recently become a problem in the construction industry. To solve such problems, the center is working to develop construction methods and materials that enable efficient construction with fewer workers to improve job site productivity. Such methods include hybrid steel-reinforced concrete and steel frame structures, and high-fluidity concrete.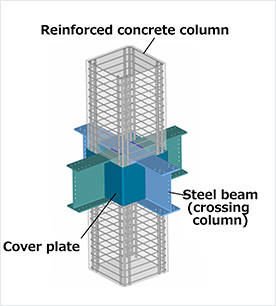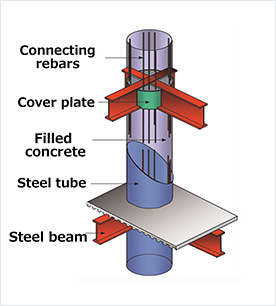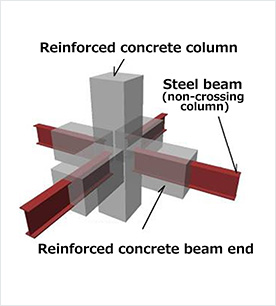 Improving facility value and quality
To ensure the quality of the facilities we build and ensure that our customers can use them with peace of mind over the long term, we are working to develop highly functional and reliable materials and construction methods. This includes aesthetically pleasing concrete with minimal cracking, new building structures made using wood, and optimal foundation structures to accommodate complex ground conditions. We are also developing technologies to renew buildings from a comprehensive perspective that takes structure, materials, and other elements into account in order to maintain and improve the functionality of existing facilities and make effective use of them.