The decade ahead:
―Pursuit of innovation and new values―
Shimizu Corporation has a history of more than 200 years. The Shimizu Institute of Technology, established in 1944, was the first such institute of the construction industry. Since that time, our Institute has played a major role in the modernization of construction technology.
The construction industry is now set to leverage robotics and artificial intelligence technologies for improved productivity on construction jobsites, while supporting people's lives by constructing roads, bridges, and other infrastructures. The industry has also been addressing various challenges facing society. Safety against earthquakes and other natural disasters must be assured. Environmental impacts must be reduced with energy-saving technologies. Mechanisms must be in place to assure reliable supplies of energy, water, and food, as well as healthy and comfortable lifestyles for the aging society of tomorrow.
To resolve these issues, the Institute of Technology continues to develop new technologies capable of meeting the needs of the day and pursue innovation and new values 10 years ahead of the times.
The Institute is not only a research and development beachhead, but also a base for the dissemination of information on our cumulative research to society. Located in central Tokyo, the Institute is easily accessible. We continue to serve society as an "Open Institute of Technology" and develop technologies and solutions that surpass our customer's expectations.
R&D Topics

The Institute of Technology develops technologies that are ahead of the times. Here we introduce some of our latest achievements.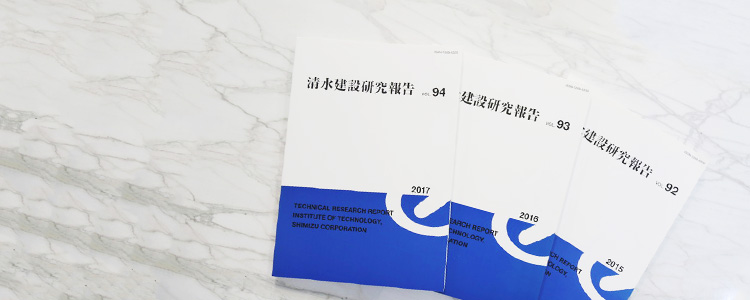 Research Organization

The Institute of Technology is organized into six centers that conduct research and development.