Basic Principles of Management - The Analects and the Abacus
Shimizu Corporation has adopted the principles in The Analects and the Abacus, which contains the teachings of Eiichi Shibusawa, as the basic management principles. The core tenet of these teachings is that ethics and economic activities are compatible. We will continue to create value that surpasses the expectations of our customers through ongoing innovation and a sincere approach to monozukuri (superb craftsmanship), based on the basic management principles.
Management Principles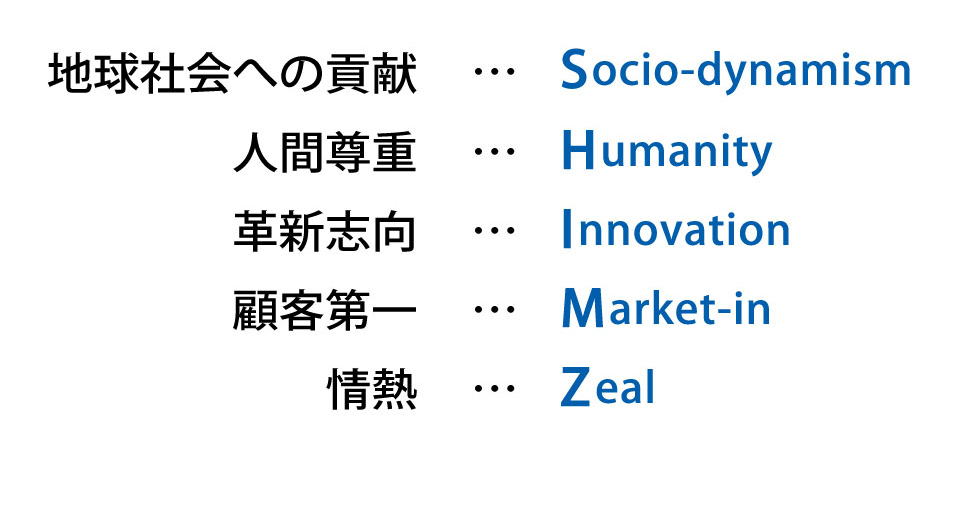 Socio-dynamism

We create structures and facilities around the world that offer superior quality and promote social and cultural values that are in harmony with the environment, all the while working to protect the environment and contribute to culture.

Humanity

We cultivate a workplace environment in which employees can work in comfort and with a sense of purpose and motivation.

Innovation

We tirelessly work to advance corporate growth through business expansion, sales activities, research and development, and innovations in business and management, with management and employees alike tackling their duties with a spirit of positive innovation

Market-in

We always think and act from the customer's perspective. Providing what the customer needs enables us to earn a fair return.

Zeal

We bring a sense of passion to everything we do.