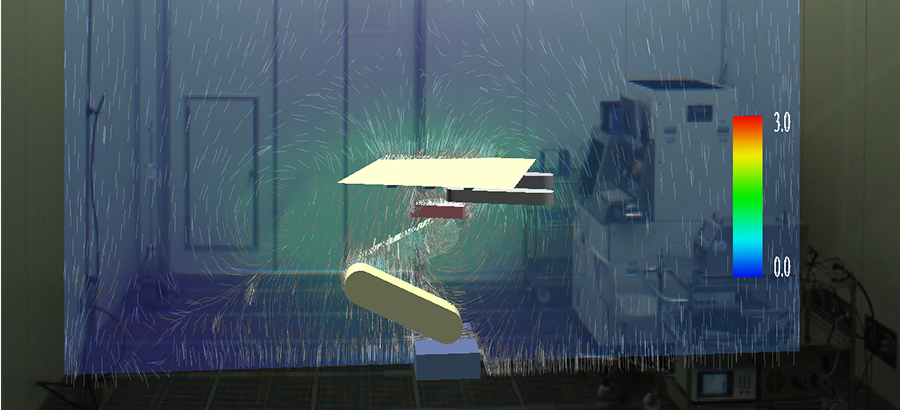 Provides a clean room environment to accommodate various needs
In our Clean Room Laboratory, we perform many kinds of experiments and evaluations of clean room environments, including experiments to verify airflow, degree of cleanliness, temperature, and other factors, analysis of chemical substances in the air, measurement of chemical substances emanating from construction materials, cell culturing related to regenerative medicine, and other work.
We have installed multi-step seismic isolation systems and high-performance dampers in our Clean Room Laboratory as earthquake mitigation technology that we have developed to match the specific characteristics of the lab.
Types of Testing
Experiments to optimize the cell culturing environment
Experiments in using robotic hands to improve the efficiency of cell culturing work
Development and testing of air cleaning systems
Recovery performance testing
Testing to evaluate the effects of the particle generation
Verification testing on temperature distribution
Analysis of chemical components in air
Decontamination system testing
Analysis of chemical substance emissions from construction materials
Testing to predict chemical filter lifespan
Facility Features
S-Cell Lab for Regenerative Medicine
This lab enables real-time monitoring of the cell culturing environment and integrated experimental verification of the cell culturing process to meet the need for construction of cell culturing facilities. Demand for these facilities is expected to grow along with the expansion of regenerative medicine.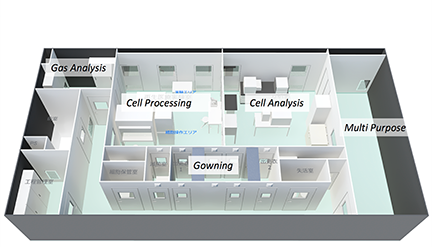 Super-Nano Clean Room (SNCR)
This room achieves the world's highest cleanliness levels and moisture control. Cleanliness levels can be adjusted to enable verification of the clean environment required by each customer.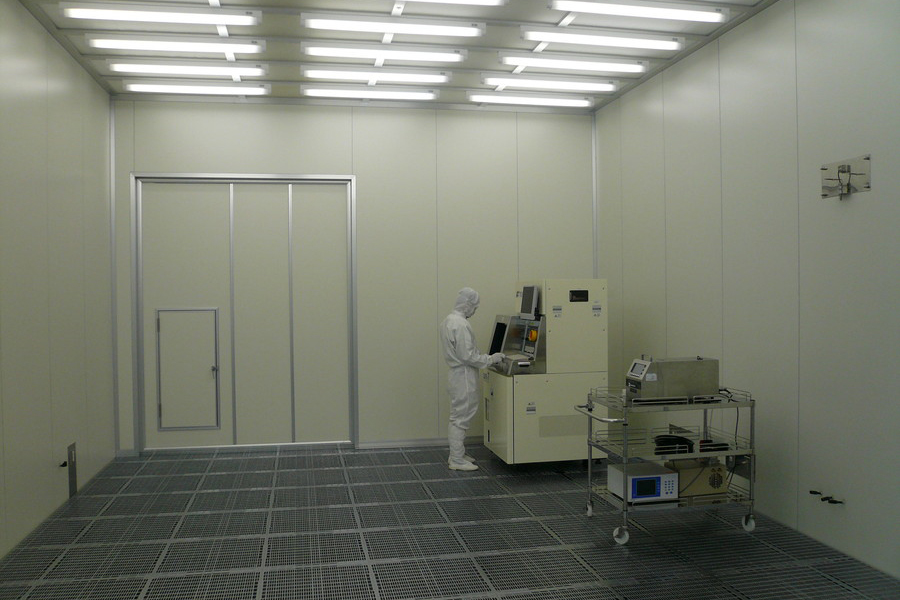 Mock-up Clean Room (MCR)
The largest clean room owned by any construction company, this space has a ceiling height of 14 meters. It can be used to perform experiments with actual large-scale manufacturing equipment or life-size models.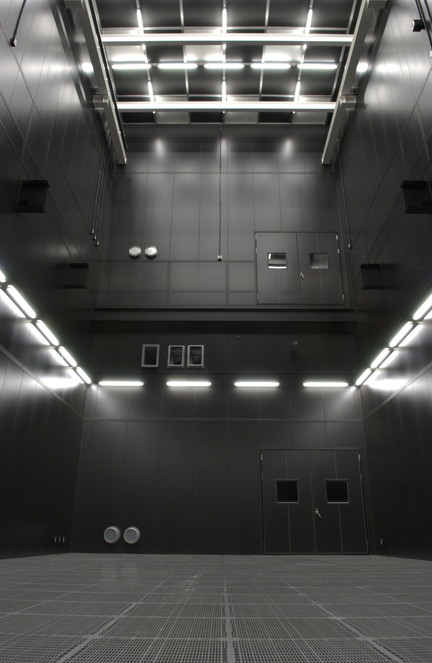 Bio Clean Room (BCR)
This clean room can be used for verification experiments involving biotechnical clean room technologies required by pharmaceutical factories and medical institutions.
Chemical Testing Room
Various types of chemical experiments can be performed in a clean environment.
Instrumental Analysis Room
This room is equipped with a gas chromatograph, an ion chromatograph, ICP-MS, and other equipment that can rapidly verify clean room performance and investigate the cause of a malfunction.
Outgassing Testing Room
This room is equipped with chambers of various dimensions and is used to evaluate the emission of chemical substances from construction materials, furniture, and various other components and materials. It also supports countermeasures to chemical contamination and to sick buildings.
Examples of Tests and Achievements
Development of task and ambient air cleaning system
Development of PAC-style task and ambient air cleaning system
Development of displacement air cleaning system
Development of clean room BEMS
Chemical component monitoring system
Ammonia monitor
Development on assessing the particulate containment performance in facility for high potent pharmaceutical compounds
Development of a super-nano clean room
Development of a PAC system that processes external air
S-PiCS (SHIMIZU Pharma-isolator Clean System)
Development of materials with low outgassing (coatings, sealants, cables, concrete, etc.)