Shimizu regards our suppliers and subcontractors as important partners in the construction process. We are also working to improve worker benefits and secure workers who will perform the work, a challenge facing the construction industry.
Shimizu Rengo Kanekikai, a Nationwide Association of Subcontractors and Suppliers
The Kanekikai was established as the Kaneki (

) Koshokai in 1889. The ki symbol was the trademark of the Shimizu carpentry shop at the time. It was composed of the syllable "ki," the first syllable in the names of Kisuke Shimizu I and Kisuke Shimizu II, and "kanezashi" (
) meaning carpenter's square. It signifies Kisuke Shimizu's beginnings as a master carpenter.
Shimizu has overcome numerous obstacles through its close bond with the Kanekikai, and have progressed to where we are today with the Kanekikai as an important partner. We will continue to work in tandem with the Kanekikai to pass on technologies, ensure safety, solve many challenges, and contribute to improving the appeal of the construction industry.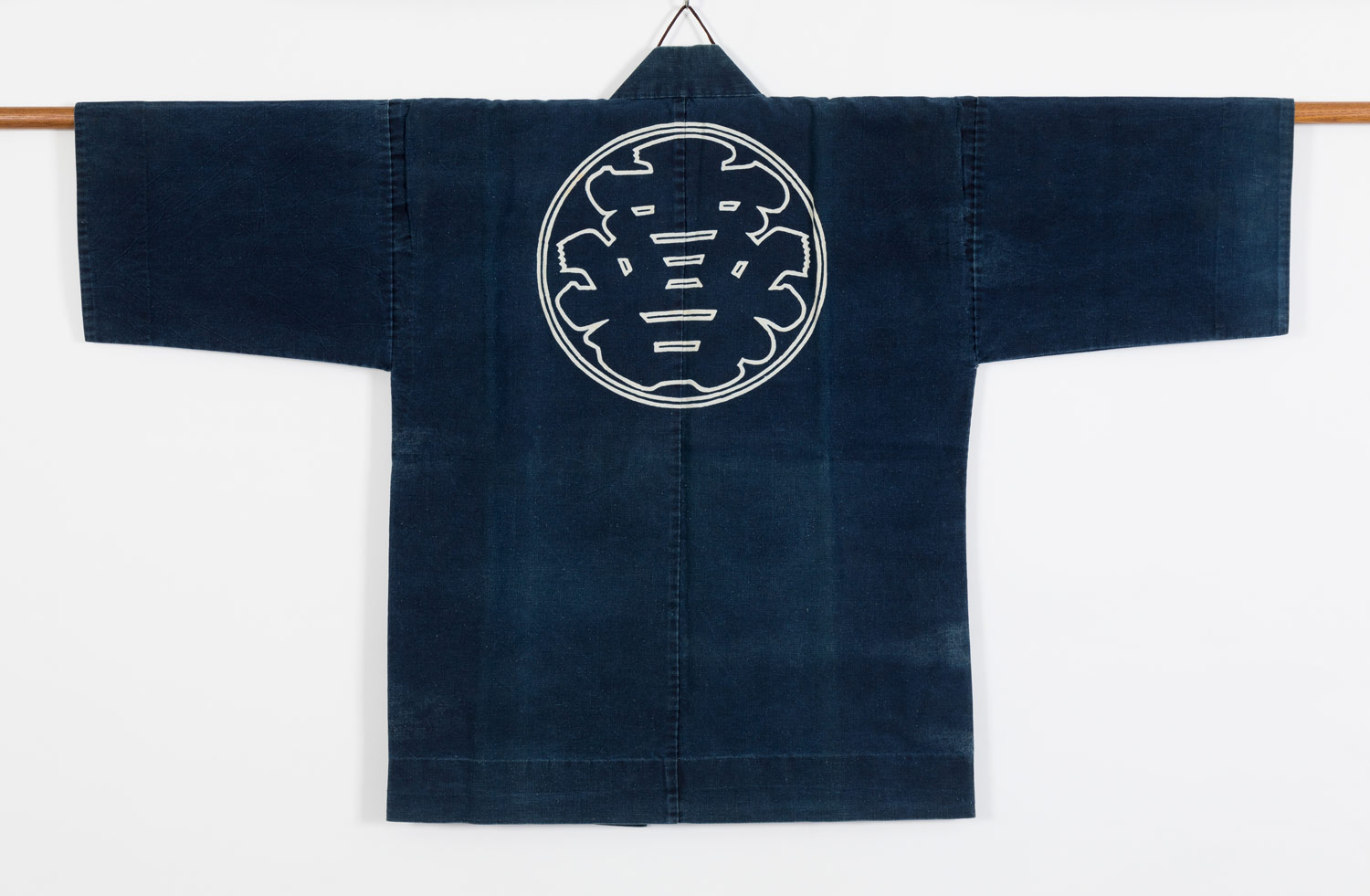 Successor Development Training
Shimizu provides successor development training to the Kanekikai and members of Shimizu executive management make presentations on Shimizu initiatives, safety, and other topics. We also invite external experts to hold training sessions on The Analects and the Abacus and Eiichi Shibusawa to provide Kanekikai members with a deeper understanding of our corporate credo.
Kanekikai Young Professionals Division
The Kanekikai Young Professionals Division consists mainly of young managers and successors who will be responsible for Kanekikai in the next generation. They engage in various activities to learn essential knowledge required for future top management.
Each chapter conducts job site tours, holds study sessions, and hosts study groups for each occupational category. They also hold opinion exchange sessions with Shimizu top management and other chapters, and are expanding the scope of their activities.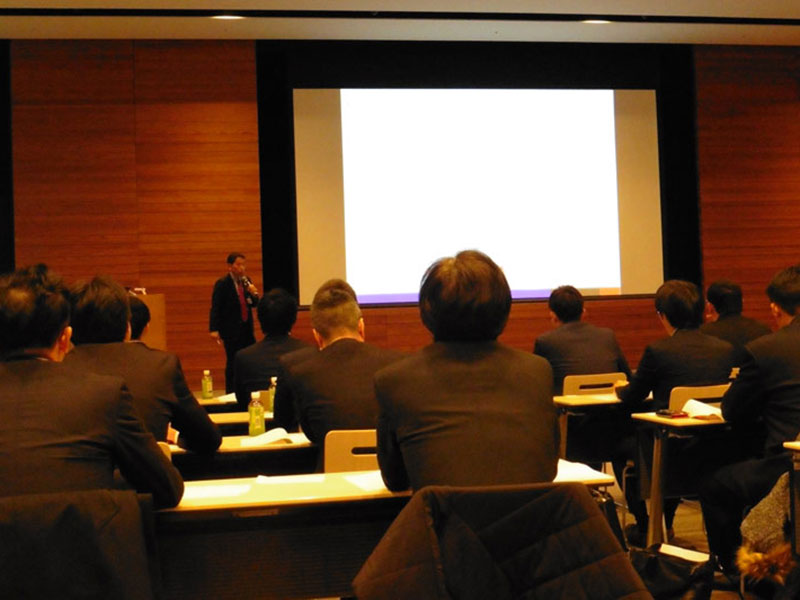 Ensuring a Productive Construction System
Improving Benefits for Skilled Construction Workers
Wage and allowance system for outstanding skilled workers
From fiscal 2007 onward, we have conferred the Shimizu takumi (craftsperson) designation on forepersons who have achieved outstanding results in quality, safety, and environmental activities, and pay them an ongoing special allowance as outstanding craftspersons.
Declaration of Respect for Labor Cost Estimates
Improving skilled construction worker benefits
Shimizu respects the estimates submitted by subcontractors based on the Japan Federation of Construction Contractors Declaration of Respect for Labor Cost Estimates.
Japan Federation of Construction Contractors Declaration of Respect for Labor Cost Estimates (Only in Japanese)
Partnership-building Declaration
Shimizu builds sustainable relationships with subcontractors and suppliers that enable them to growalong with our company.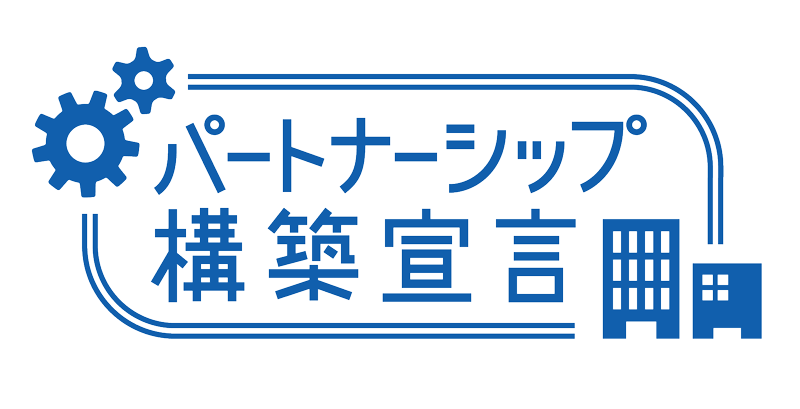 Construction Career Up System
Shimizu will work to reinforce promotion of the Construction Career Up System, a public-private partnership, and aims to improve benefits for skilled construction workers.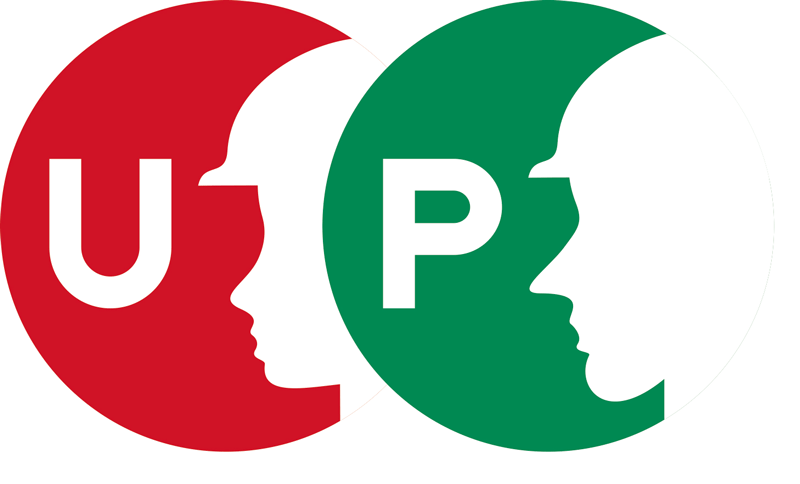 Initiatives Aimed at Securing Workers
Workers are aging and the number of young people is declining. Securing workers is therefore an urgent issue for the construction industry.
Shimizu has partnered with subcontractors on conducting job site tours and hands-on experience at job sites, as well as sending visiting lecturers to technical high schools in an effort to acquaint young people who will perform work in the next generation with the construction industry.
We are also endeavoring to make the construction industry more attractive to the next generation by promoting a five-day work week.
We are using a recruitment site and website to support subcontractor hiring activities.
Establishment of a Nationwide Network
To prevent delays in the construction process caused by a shortage of skilled construction workers in the Greater Tokyo Area, Shimizu has established a worker's dormitory to house skilled construction workers from regions outside of Tokyo and is building a support system for nationwide network.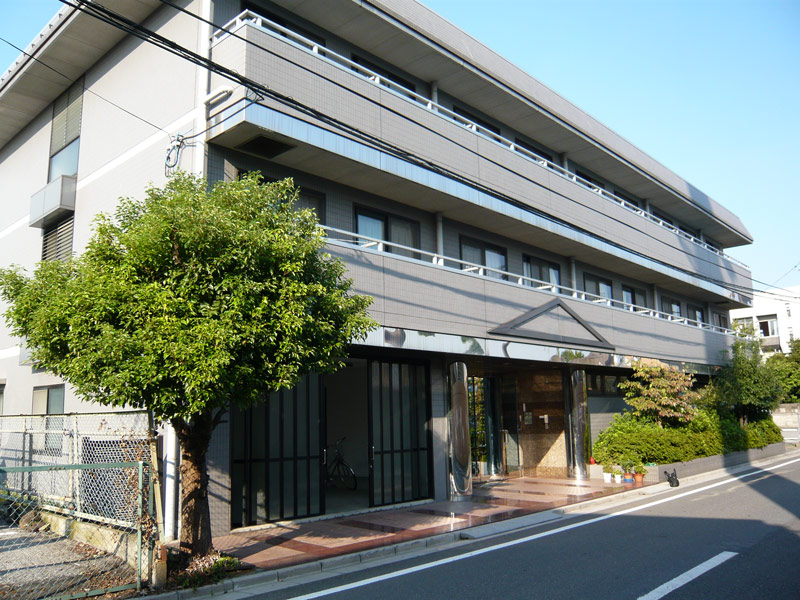 Cross-training Workers in Multiple Skills
Shimizu is working to cross-train workers in multiple skills to broaden the scope of work that skilled construction workers can perform and ensure a sufficient number of workers amid the worker shortage.
We will continue our work on building resilient, productive job sites by making it possible for older workers to work longer and reducing the impact from busy and slack seasons for each type of construction work.
Takumi Training Center Opened
We opened the Takumi Training Center in the Funabashi-shi, Chiba Prefecture to educate and train skilled construction workers. Shimizu is operating the center together with the Kanekikai, an association of Shimizu's suppliers and subcontractors.
We are adopting a proactive stance on improving the appeal of the construction industry and human resource development by using the training center as a platform for securing and training skilled workers, and will work to translate this into an increase in the number of new workers entering the industry.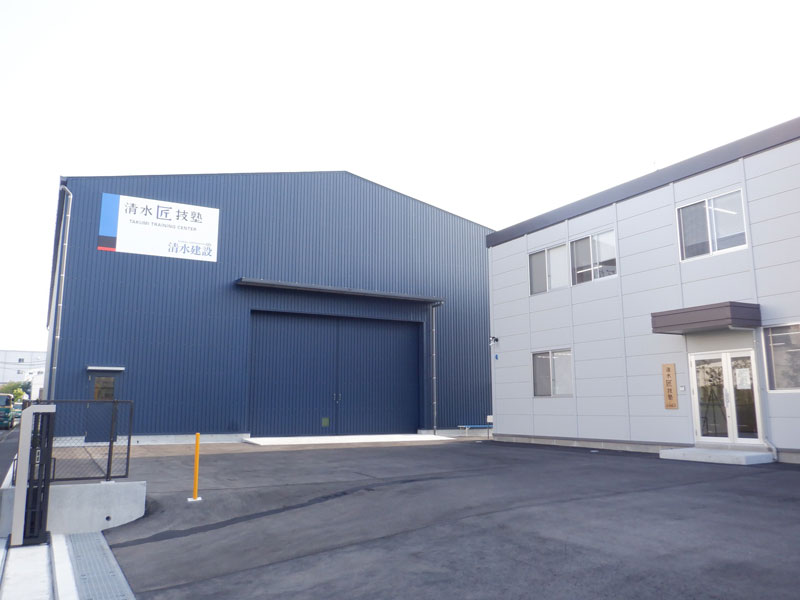 Core Curriculum
Various training courses tailored to the number of years of experience
Training Course on operating tools, robots, and other technologies to improve productivity
Cross-training courses in multiple skills (plaster boards, MAKIBEETM fire-proof coating material, raised access floors for OA, ALC, ECP, etc.)
Qualification-based training (special training on working while using a full-harness safety belt, special training in hazardous work involving oxygen deficiency and hydrogen sulfide, etc.)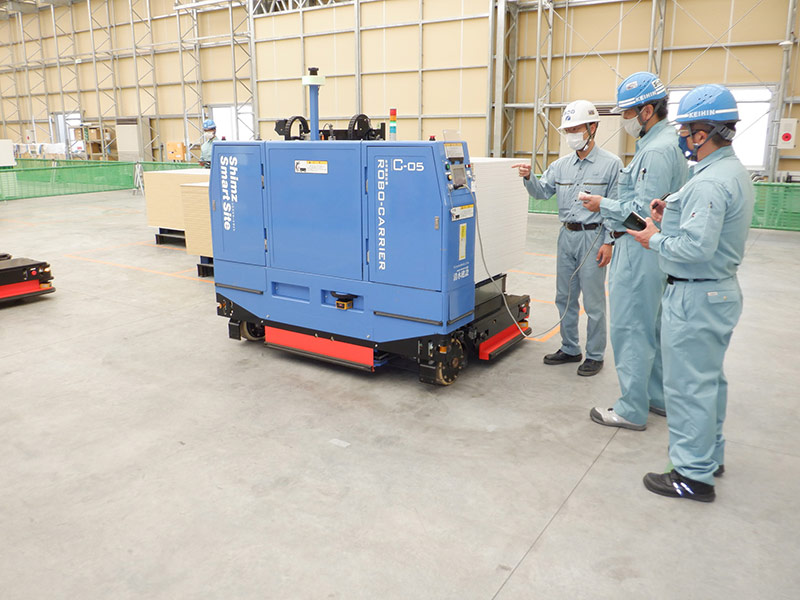 Takumi Craftspersons Who Support Shimizu
From fiscal 2007 onward, we have conferred the Shimizu takumi (craftsperson) designation on forepersons who have achieved outstanding results in quality, safety, and environmental activities.
Receives Excellent Foreman Award in Fiscal 2017
I worked at a job site that had time limitations from working inside an educational facility in addition to the fact that the work was being performed during the busy year-end period. Moreover, the eaves of the steel frame building on each floor were finished with architectural concrete, so it was work that required a high level of accuracy and quality. The Shimizu employees, foremen responsible for other work, and the workers worked together during the daily meetings to closely coordinate the work. I think that the heartfelt communication and teamwork among everyone is what made such good work amid this environment. We will be happy if the young people with promising futures on the campus are able to see and touch this building and take an interest in construction in the future.
There is a building on a main street that I had a part in constructing and the craftsmanship evident throughout the building gives me great pride. A formwork carpenter has many things to learn. I would like to continue to improve my own skills in putting safety first and pass on those skills to young workers.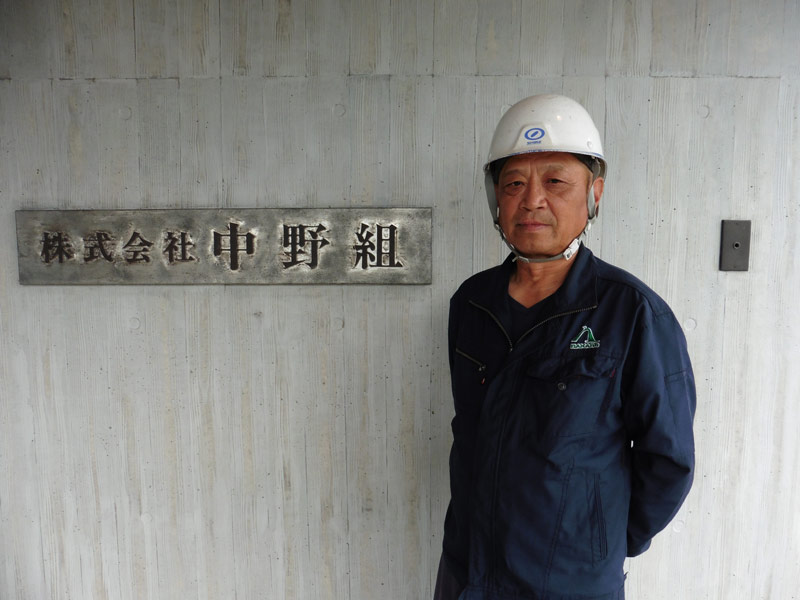 At the time of 2017
Receives Excellent Foreman Award in Fiscal 2016
I've loved monozukuri since I was a child. Seeing a buildingI helped build reach completion is the greatest satisfaction I can think of. I'd like to continue working as hard as I can toward lofty goals and to take pride in my work in reinforced concrete.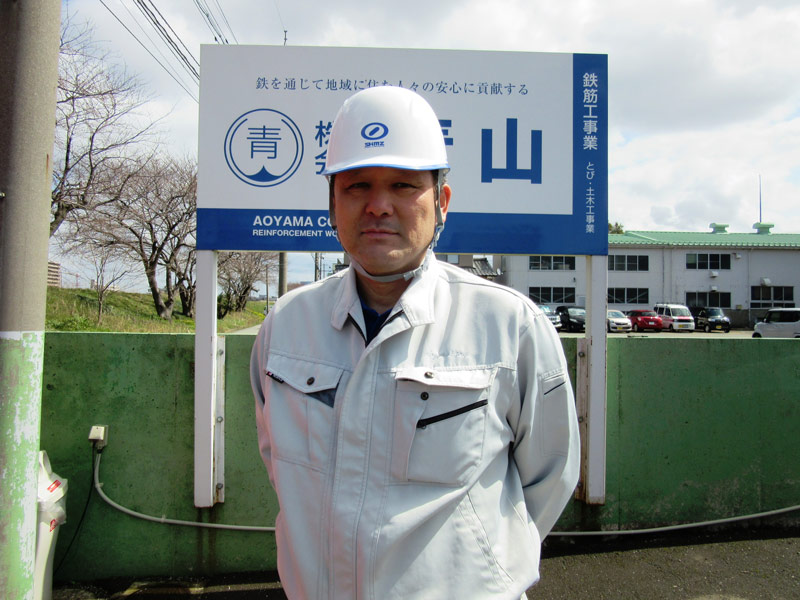 At the time of 2016
Jinsei Daiichi ("Life First") (Only in Japanese)
This website introduces skilled craftspersons who work at Shimizu.
Supply Chain Management
Shimizu performs human rights due diligence focused on skilled construction workers and construction materials, from the perspective of a sustainable business.
Things We Require of Our Supply Chain
We require our supply chain to support the Shimizu Group Human Rights Policy. We therefore make sure that everyone understands the points of the group's human rights policy in compliance training provided to the subcontractors and suppliers with which we do business. Nineteen of these training sessions were held in fiscal 2019 for 1,374 attendees from 1,322 companies.