Shimizu engages in dialog with stakeholders on topics representing serious social problems to promote initiatives aimed at achieving sustainable communities. The content discussed during these conversations is also reported to the CSR & Global Environment Committee and provided as feedback for management and the business.
Construction Companies from the Perspective of Female Students
Shimizu partnered with Teikyo University to conduct a workshop program and project-based learning (PBL) in August 2016 as part of the university's career support program.
PBL is a practical learning program in which students compile the ideas and solutions they have proposed for a problem presented by the company and then present and discuss them directly with the company.
Thirteen female students from Teikyo University participated in the five-day-long program. The students proposed ideas for eliminating the equation of "a construction company = men's work" and ways to attract women, from a fresh perspective. Shimizu will take the students' proposals and ideas as points for improvement and will use them in future company activities.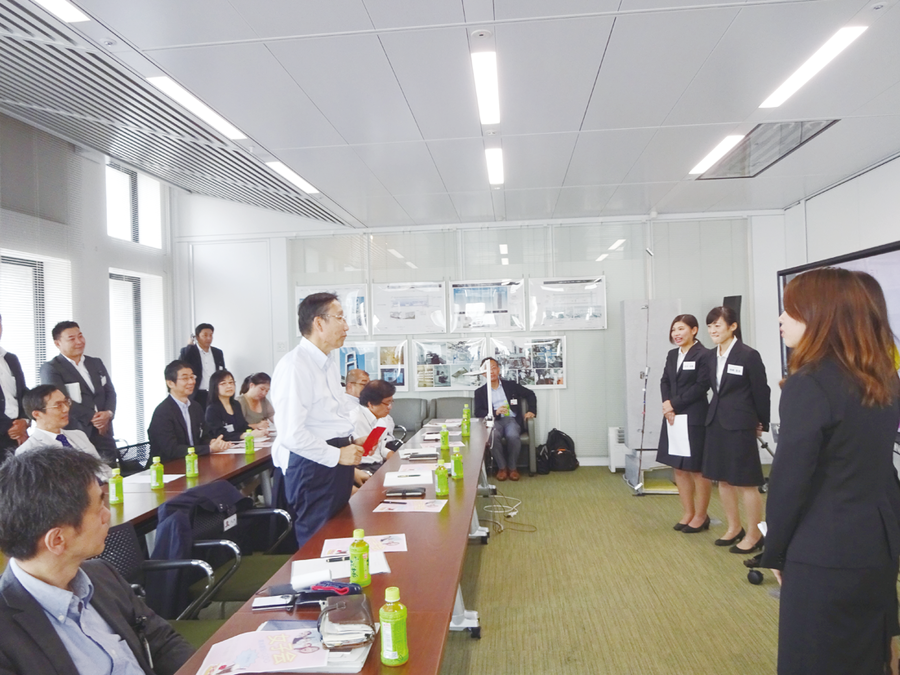 Creating a Vital Local Community in Kawaba, Gunma Prefecture
Shimizu is pursuing Creating Vital Local Community initiatives with local governments, forestry associations, universities, local companies, people involved in agriculture, and others in the town of Kawaba in Gunma Prefecture. Our goal is to contribute to protection of our national lands, combat global warming, and revitalize local communities through our efforts.
We worked with the town to establish a council and held a number of meetings to discuss selling the timber harvested from local tree thinning for woodworking materials, a mechanism for restoring the value of lumber to maintain forests, biomass generation using the wood waste from woodworking, and greenhouse agriculture using the waste heat from power generation, among other topics. Shimizu will continue the dialog with the town of Kawaba, and will work to revitalize the community as model for the revitalization of local communities in the future.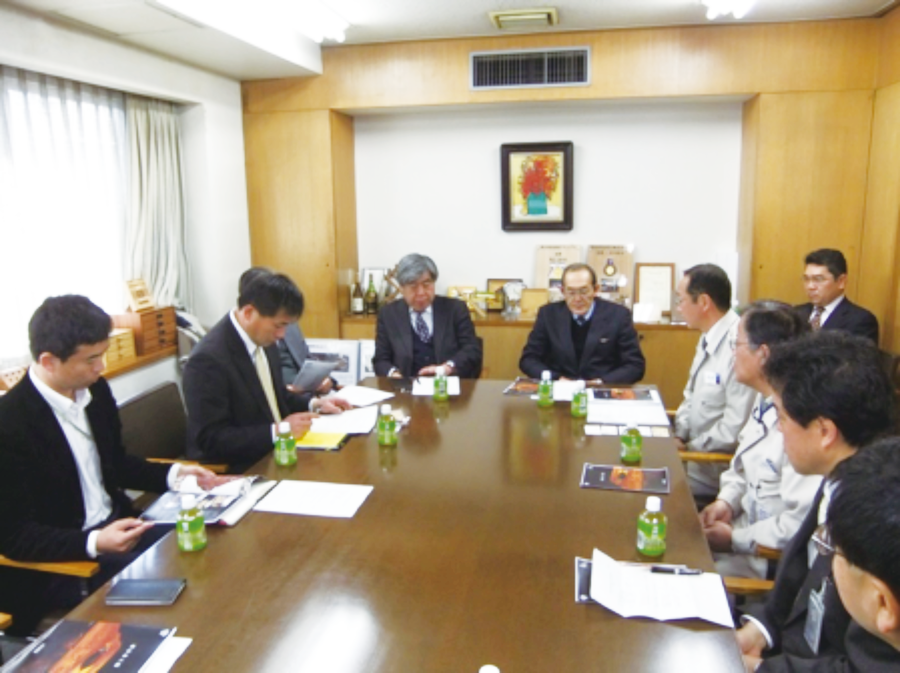 Shinshu University Students Visit Shimizu
In September 2016, 23 students from Professor Yoshikazu Yamaoki's seminar in the Department of Economics, Faculty of Economics and Law at Shinshu University visited Shimizu as part of their corporate research on the seminar research themes.
After we explained initiatives that Shimizu has engaged in on a wide variety of themes, from branding strategy, diversity initiatives, and content of a technical nature such as tunnel technology, we discussed these with the students.
Our hope is that we will stimulate some interest in the students about Shimizu and the construction industry, which most are unfamiliar with, through these sorts of exchanges. We plan to continue with similar initiatives in the future.