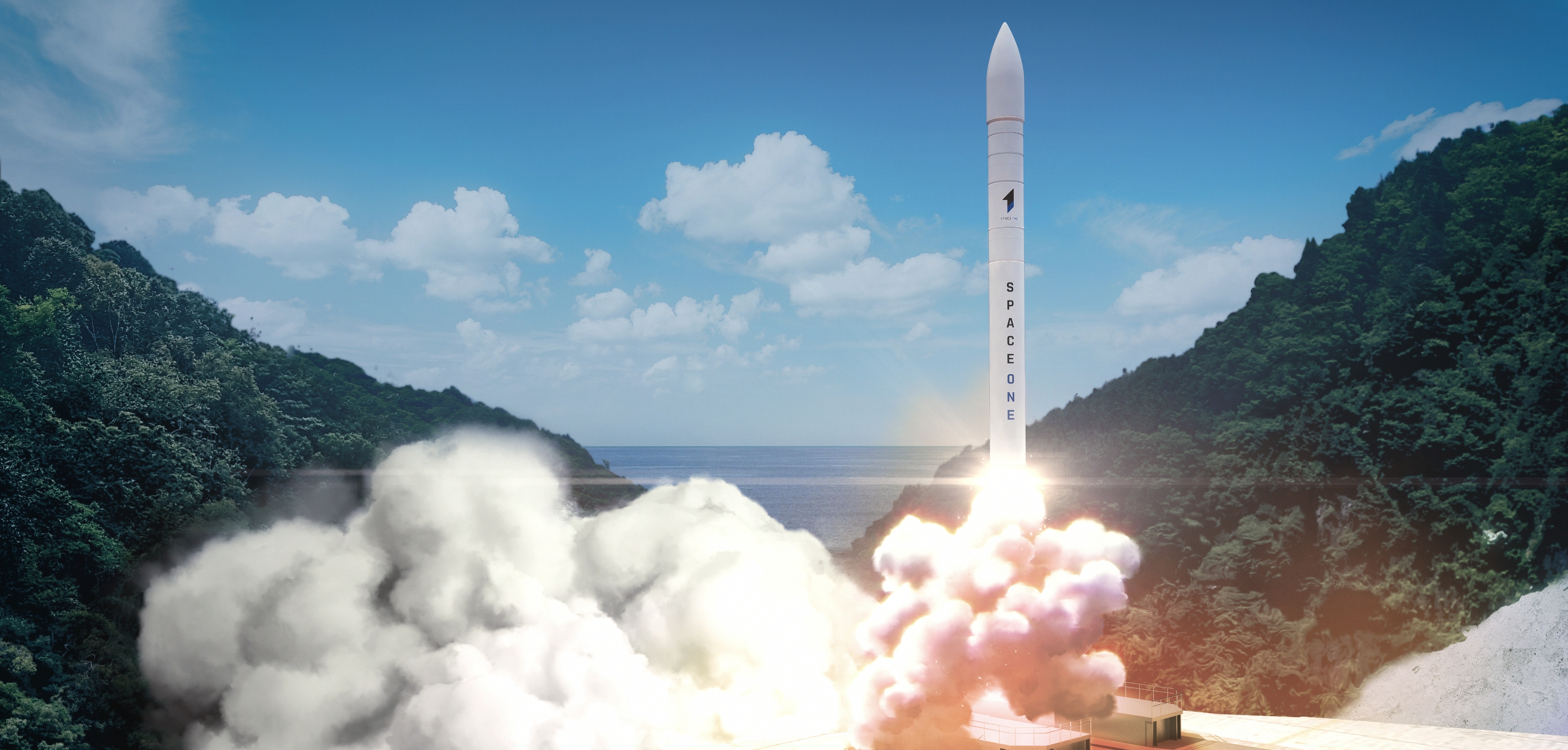 Shimizu Corporation began working on space development as part of its advanced research in 1987. After 35 years, our space development is about to go from the R&D stage to the business stage. Currently, we and three other companies, all from different industries, are working on commercializing the development and launch of small satellite "dedicated" rockets.
Space Deliveries
Lately, the utilization of space by private companies all over the world has been progressing rapidly. Small satellites are being launched for a variety of purposes that include building Internet networks, observing the weather, and observing the planet. Space is steadily becoming a field pursued by private businesses. Amid this business climate, Canon Electronics, IHI Aerospace, Shimizu Corporation, and the Development Bank of Japan jointly established SPACE ONE Co., Ltd. in July 2018 in the aim of providing commercial space transportation services via small rockets.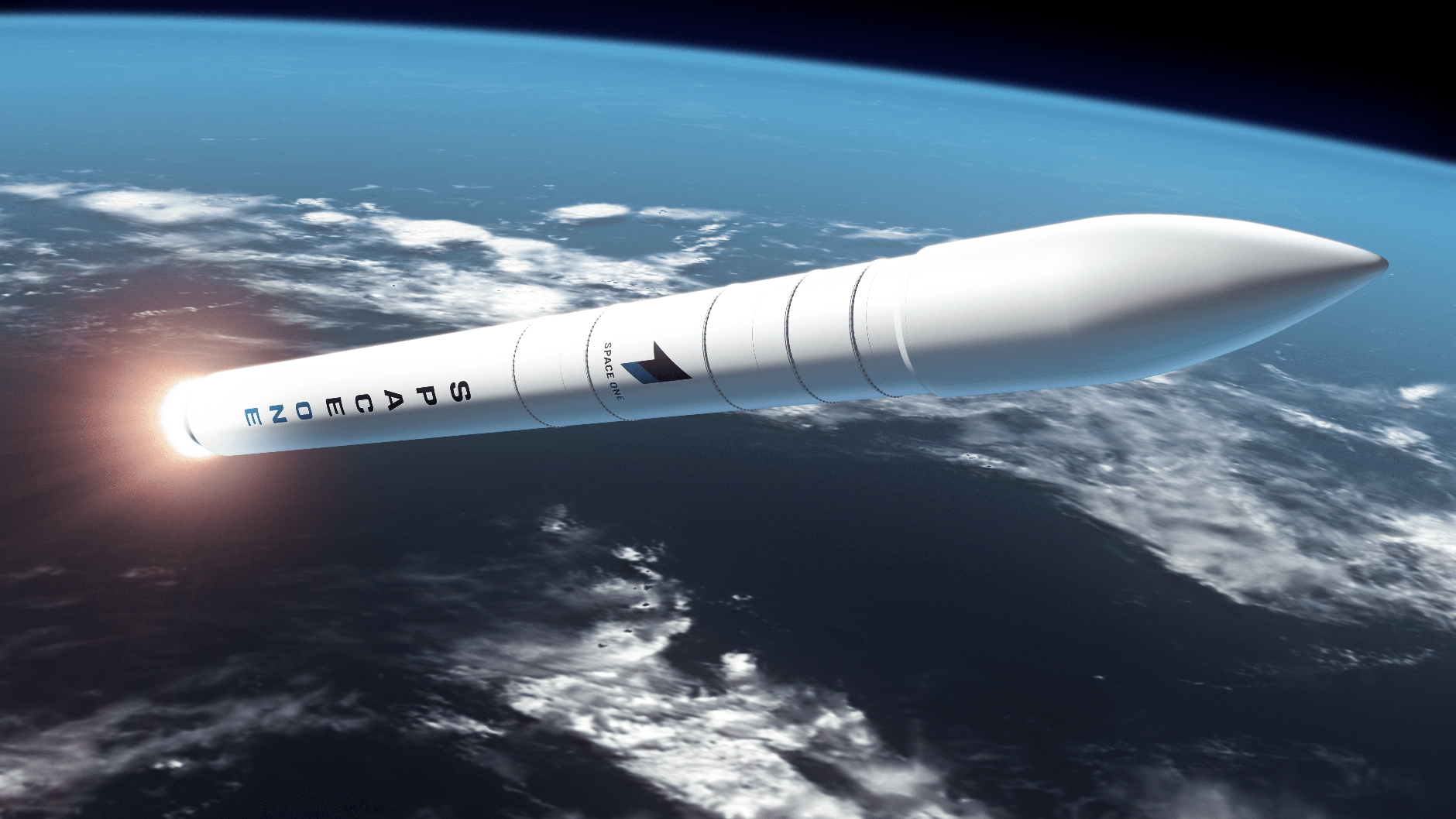 SPACE ONE's strength is that it can send small satellites directly into the satellite operator's desired orbit at the desired time by launching a dedicated small rocket from a dedicated launch site. The aim is to provide highly convenient space transportation services.
Constructing Japan's First Privately Owned Rocket Launch Site
Four companies from different industries play a central role in development efforts within this business, offering and sharing their knowledge and expertise. Shimizu Corporation played a key role in the planning and construction of the launch site where the small rockets are assembled and launched.
The first thing that had to be done for the construction of the SPACE ONE dedicated launch site was securing the construction site. It was not enough to simply secure the necessary site area. The requirements included that there was no land or islands to the south of the site, that it was suitable for ground transport, that there were no houses around the planned construction site, and that the local residents would welcome the project.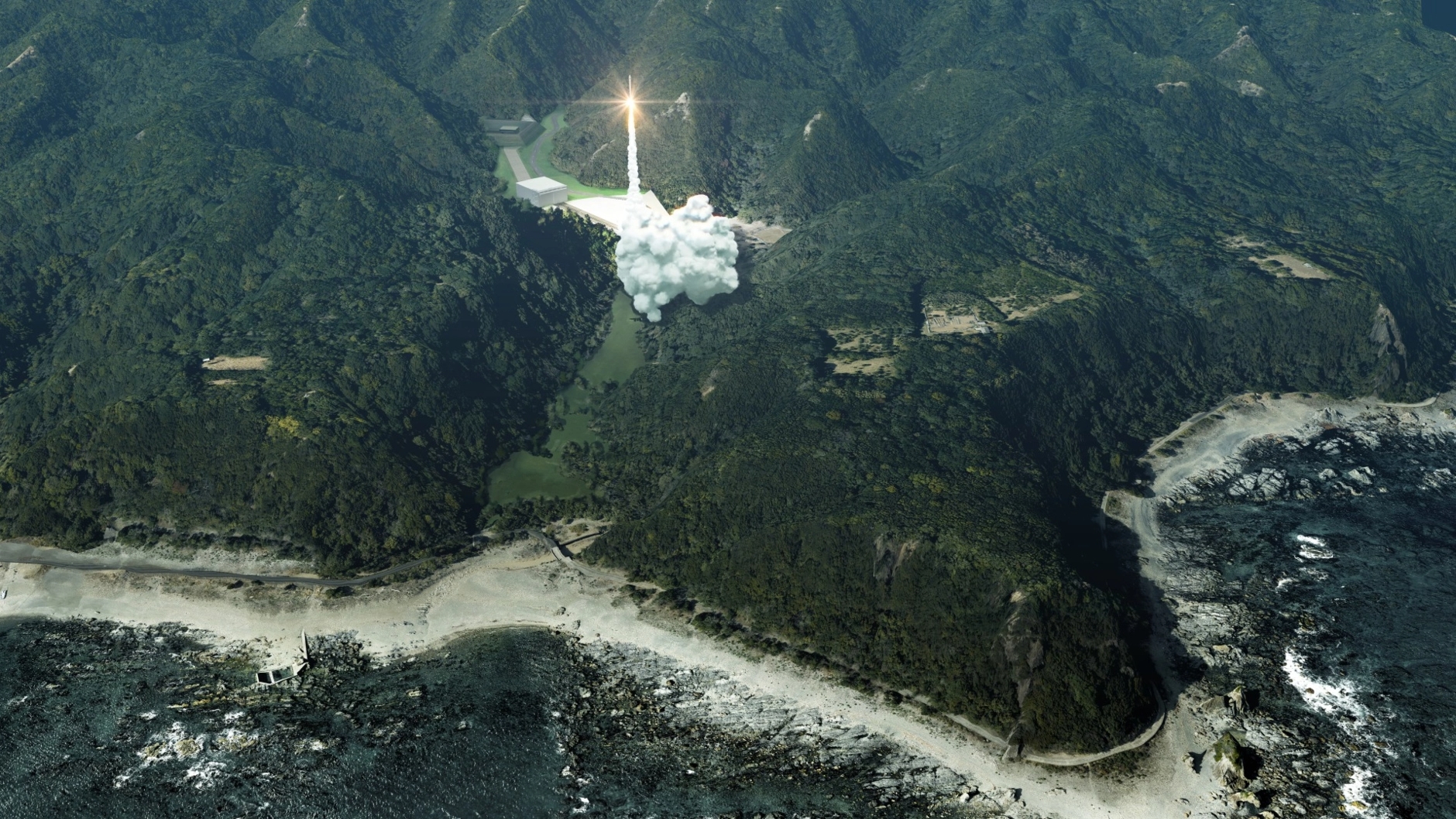 Meeting all of the requirements was the site in Tahara, Kushimoto-cho, Wakayama. Located at the southernmost tip of Honshu, it has no land or islands to the south, and ground transport is possible without any problems. In November 2019, a groundbreaking ceremony was held at the construction site, and the launch site was named "Space Port Kii." In December 2022, the launch site was opened to the press, and Japan's first privately owned rocket launch site came into being.
Shimizu Corporation positioned space development as part of the "Shimizu Dream" for the future and has been working on it for many years. The "Shimizu Dream" is no longer just a dream. Shimizu's pursuit of the space business will continue as a realistic endeavor for the near future and a project to be carried out successfully.
The information posted here is the current information on the date of posting.
Please be aware that this information may have changed by the time you view it.