Zero Shrink
Concrete has the property of shrinkage as it dries after hardening. That causes cracks and mars the appearance of the structure, and can also result in water leakage. Preventing rusting of steel reinforcement rods caused by cracking and improving durability is an important issue because building a sustainable society requires increasing the lifespan of concrete.
By optimizing the mix proportion of carefully selected component materials, Zero Shrink not only prevents shrinkage when drying to the extent possible, it makes up for the minimal unavoidable shrinkage in advance through the initial expansionary effect of an expansive additive. It is a type of concrete with an ultra-low degree of shrinkage that reduces net shrinkage to zero.
This technology received two awards: A 2019 AIJ Building Engineering Division Prize from the Architectural Institute of Japan and the FujiSankei Business i. award for innovation and advanced technology.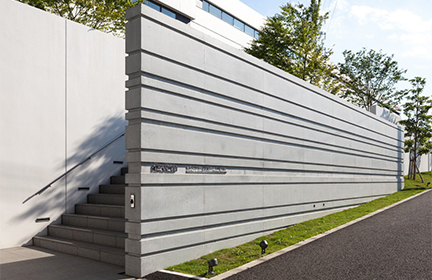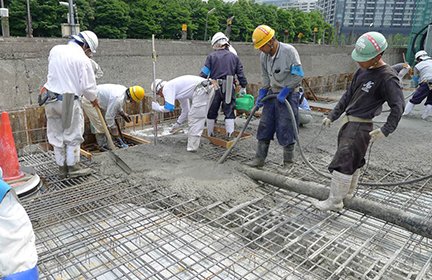 Super Water-repellent Formwork
Super Water-repellent Formwork has biomimetic technology that uses a lotus leaf surface pattern to shed water. This substantially controls surface voids or color irregularities that mar the appearance of the concrete, enabling the creation of beautiful, high-quality concrete. Shimizu developed it jointly with Toyo Aluminum K.K. Our cedar board formwork consisting of cedar boards with an ultra-water-repellant finish applied is gaining popularity.
This technology won both the grand prize in the 46th Nikkei Sangyo Technology Awards, and the special award in the 2018 construction materials and equipment awards by Nikkei Business Publications, Inc.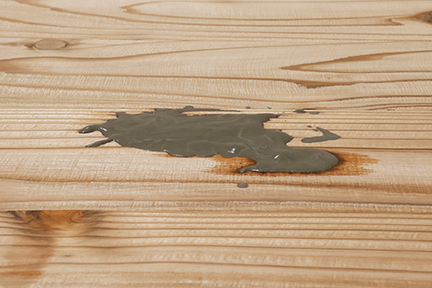 Water-repellency of conventional cedar board formwork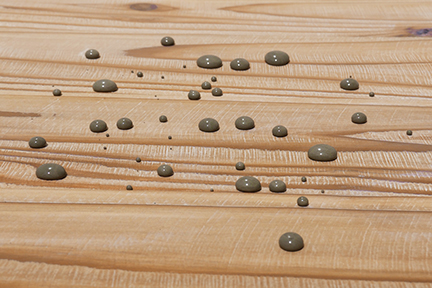 Water-repellency of Shimizu's cedar board formwork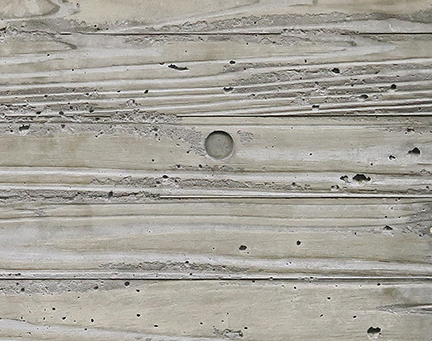 Concrete surface imprinted with cedar board formwork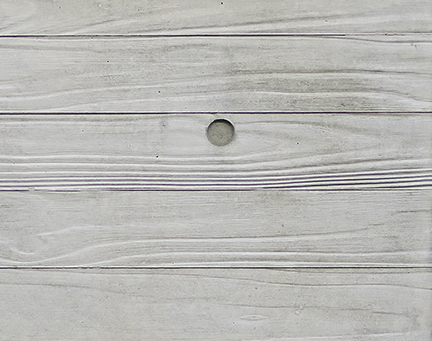 Concrete surface imprinted with Shimizu's cedar board formwork