September 4, 2023
One of the world's largest jack-up vessels (JUVs), the "BLUE WIND" (the Vessel), owned by Shimizu Corporation <President: Kazuyuki Inoue> (Shimz), is to commence operations in February 2024 on the offshore wind farm Yunlin, which is currently being constructed off the west coast of Taiwan (the Project). On August 31, 2023, Shimz signed a time charter contract with Fred. Olsen Windcarrier Operations AS (FOWIC), a Norwegian company, which has been contracted to provide the Vessel for a period of more than 200 days plus extension options.
The 640 MW Project involves the installation of eighty (80) 8 MW wind turbines and is owned by Yunneng Wind Power Co., Ltd. (YWPC), a special-purpose vehicle company owned by shareholders from Germany, France, Thailand and Japan. In December 2022, YWPC began discussions with Shimz and FOWIC regarding the possibility of chartering the Vessel to install large monopiles on the Project, in order to make use of the Vessels' superior performance in terms of construction activity predictability and cost compared to small- and medium-sized JUVs as well as floating installation vessels, available in the APAC region.
Fred. Olsen Windcarrier Operations AS (FOWIC), one of the subsidiaries of Fred. Olsen Ocean Ltd. is in cooperative relationship with Shimz regarding offshore wind farm construction. On the basis of the cooperation with FOWIC, Shimz has studied this time charter contract with FOWIC, which is one of Europe's' leading jack-up vessels operation companies and has built up a vast experience in relation to the transportation and installation of offshore wind turbines and their components. As a result, the time charter contract, which determines the Vessel to be chartered by YWPC and to perform the monopile installation works via FOWIC from Shimz. This will enable Shimz to operate the Vessel in the global market and ensure the Vessel utilization.
≪For Reference≫
The Vessel's rough specification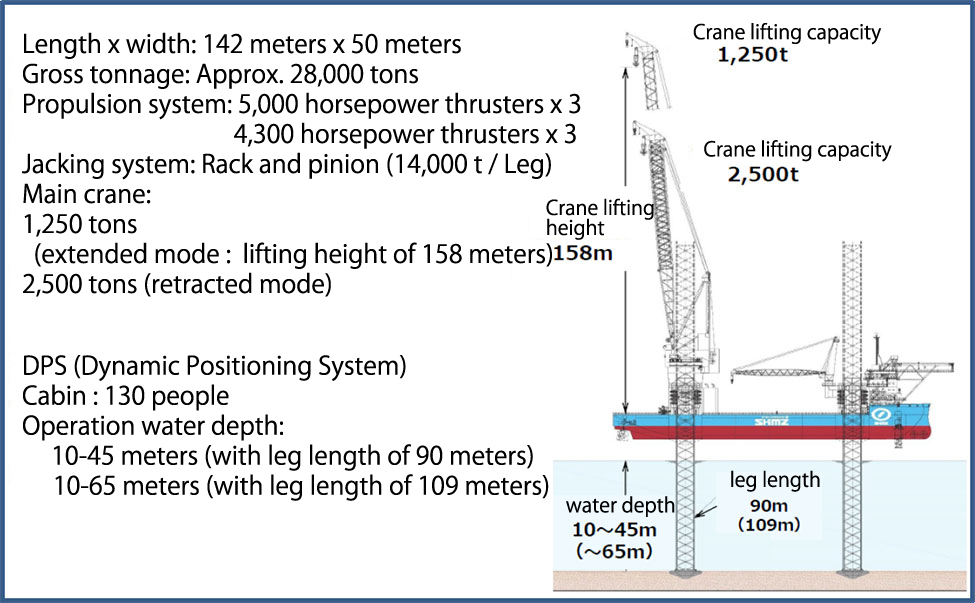 A picture of the Vessel.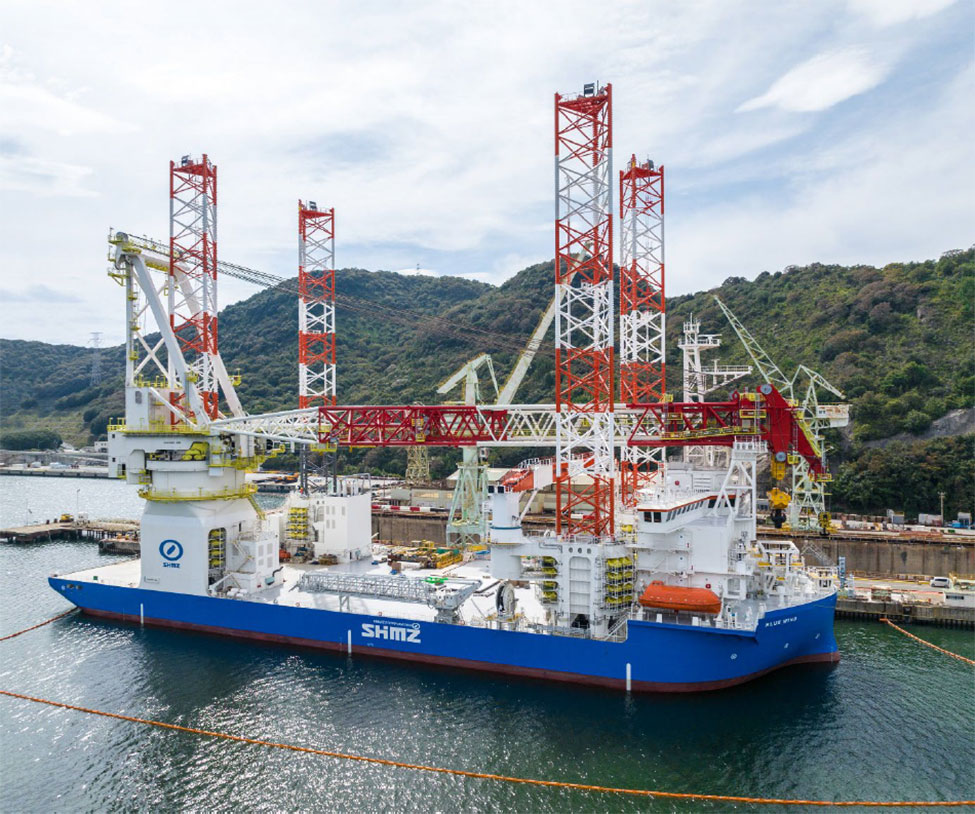 The information contained in this news release is the current information on the date of publication. Please be aware that this information may have changed by the time you view it. Please contact the company to inquire for further details.