January 25, 2021
Shimizu Corporation (President: Kazuyuki Inoue) has concluded a partnership agreement with OpenSpace (San Francisco, U.S.A.), a start-up firm that provides OpenSpace site management software equipped with 360° imaging, to develop new functions for the software. The companies intend to fuse the AI image analysis technology of OpenSpace with the construction expertise of Shimizu and develop an output management function that automatically calculates the degree of progress on each stage of construction like concrete placement or framework from imaging data. We will increase productivity of site management using it.
OpenSpace is an image management tool that can collect 360° images at a job site and record them by mapping on a drawing. Images are recorded just moving around a job site with a 360° camera. The AI specifies the locations where the collected images were taken and maps them onto the drawing. Users can remotely obtain a 360° view of construction status at the site without traveling to the job site, by accessing the recorded images stored on the cloud. This also enables confirmation of progress by comparing current and past images of the same site and identification of discrepancies with the design and plan through comparison with a BIM model. The software also uses a proprietary AI algorithm that achieves an admirable image processing speed. It is being used at more than 1,000 job sites in 33 countries around the world, as of December 2020.
Shimizu began trial run of OpenSpace at job sites in March 2020 and has since operated it on a experiment around 30 job sites in Japan and overseas. The results have confirmed the usefulness of the remote management function, which is well-suited for the new normal in the living with COVID-19 and post-COVID-19 era. Shimizu also determined that further increase productivity can be anticipated by using Shimizu's expertise to expand the software functions and therefore decided to enter this partnership agreement. The two companies will begin talks on consignment and contracting of domestic dealer operations in Japan for OpenSpace software service and the output recognition function being developed.
Shimizu will pursue open innovation with OpenSpace while also exploring technical alliances with other start-up firms that Shimizu will lead to innovations in job site productivity.
≪Reference≫
OpenSpace Profile
| | |
| --- | --- |
| Location | San Francisco, California, U.S.A. |
| CEO | Jeevan Kalanithihas |
| Capital | USD 30 million |
| Established | 2017 |
| Business description | Developing and selling job site management software using 360° photos and videos |
Examples of Using OpenSpace (comparison with BIM model and past image)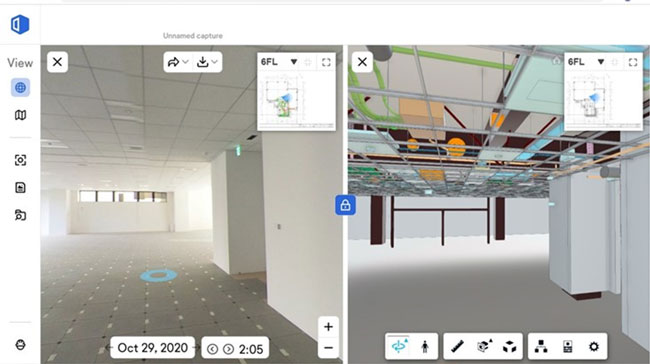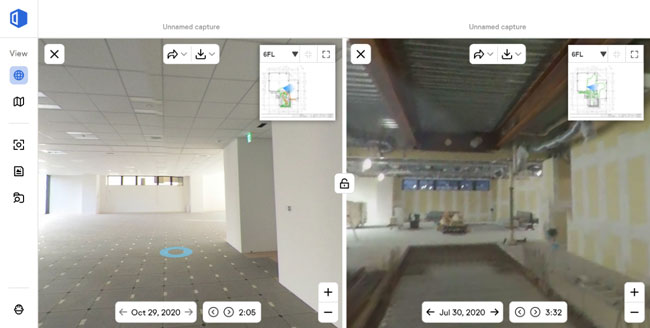 Shimizu Initiatives in Open Innovation in the U.S.
In April 2019, Shimizu established the Shimizu Silicon Valley Innovation Center (SVIC) in the U.S. as a location for pursuing open innovation activities within the company using the latest technology and business information. The partnership with OpenSpace is one successful result of SVIC activities and Shimizu intends to continue to actively pursue open innovation with local venture firms possessing advanced digital technology that will lead to greater business competitiveness.
The information contained in this news release is the current information on the date of publication. Please be aware that this information may have changed by the time you view it. Please contact the company to inquire for further details.