November 19, 2020
A joint venture led by Shimizu Corporation whose President is Kazuyuki Inoue ("Shimizu JV") has signed a contract agreement with Department of Public Works and Highways for the Davao City Bypass Construction Project in Davao City, Mindanao Island, located in the southern part of the Philippines, after the contract negotiations carried out since March 2020 when the project was awarded to Shimizu JV. The joint venture is comprised of three companies including, Shimizu Corporation, Takenaka Civil Engineering & Construction Co, Ltd., and local company Ulticon Builders Inc., with the contract amount of about 28.2 billion yen (including tax).
The Davao City Bypass Construction Project was designed to reduce serious traffic congestion and improve logistics in Mindanao Island's largest economic zone through Japanese ODA loans thereby contributing to the country's economic development. Once the approximately 30km long bypass connecting Siwaran in southern Davao City to Indangan in central Davao City is completed, the travel time between the two regions will be halved from about1 hour 45 minutes to 50 minutes.
The contract package awarded to the Shimizu JV is the 10.7km section, which corresponds to the central portion of the bypass. This section includes two 2.3km-long tunnels, with a height of 8m, a width of 10m and an excavation section of about 80m2; five bridges (in three locations) totaling to 900m in length; and a 7.9km long cut and fill road. Shimizu and Takenaka will be responsible for the tunnel construction and Ulticon will be in-charge for the earthworks and bridge construction. The construction period is about 37 months.
In Asia, where growth is expected to continue, Shimizu will actively be involved with infrastructure and architecture works that require large-scale and advanced technical capabilities and contribute to the sustainable development of Asia.
≪Reference≫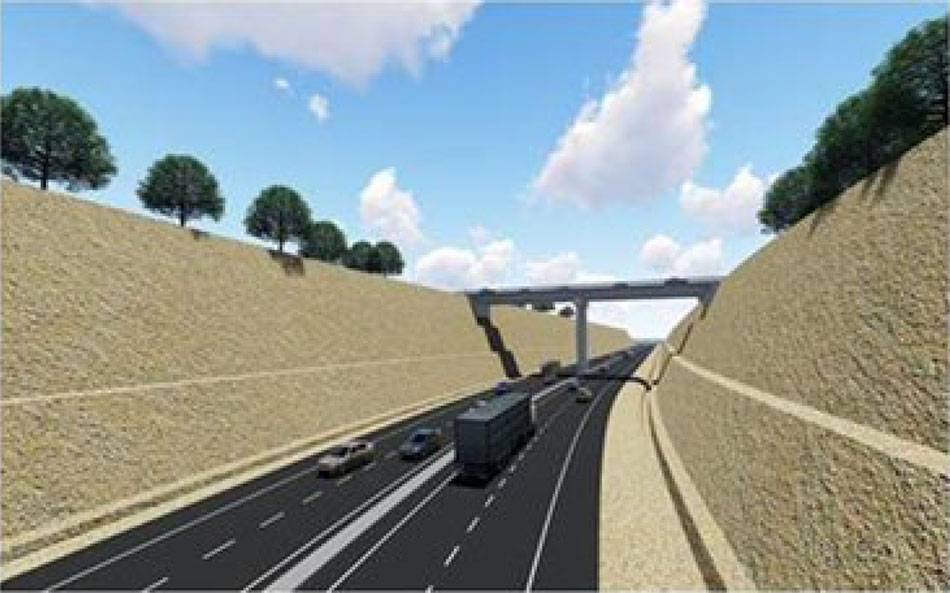 The information contained in this news release is the current information on the date of publication. Please be aware that this information may have changed by the time you view it. Please contact the company to inquire for further details.