November 7, 2017
Shimizu Corporation (President: Kazuyuki Inoue) will invest roughly 3.6 billion yen via its real estate business subsidiary in Indonesia and begin development of serviced apartments offering the livability and functionality of both hotel service and a condominium. The apartments will be developed in the Cikarang industrial park, in the eastern part of Jakarta, the capital, and development could start as early as mid-December. The Indonesian subsidiary of Shimizu has reached an agreement with the local subsidiary of Fujita Kanko Inc. on concluding a leasing agreement for the entire building under development. Shimizu resumed overseas investment development in 2011, but this will be the first time that Shimizu has undertaken the business on its own.
The serviced apartment building will have seven floors, a building area of 1,744 m2 , and total floor space of 12,012 m2 , and will house 214 apartments. Kudoapira Development Indonesia, the local real estate development subsidiary of Shimizu Corporation will commission the development, and Shimizu's local construction subsidiary, Shimizu Bangun Cipta Kontraktor (SBCK) will handle the design and construction. The construction period will extend through June 2019.
The planned site is located in an industrial park that where the production sites of companies all over the world are concentrated. There are many Japanese people and people of other nationalities posted or living in this area on long-term basis, so there is a strong need for serviced apartments. Demand for both high quality facilities and services has been increasing in recent years. Shimizu believes that it can provide superior Japanese quality and fulfill the needs of users through development, design, and construction of the apartments by Shimizu and operation by the subsidiary of Fujita Kanko Inc.
Shimizu Corporation will continue to be active in investment development projects in the overseas Asian region, and seeks to differentiate itself by offering Japanese-level quality. We believe this will strengthen our global business.
<< For Reference >>
Overview of the Cikarang Serviced Apartment Project
Project Name:
Cikarang Serviced Apartment Project
Commissioned by:
Kudoapira Development Indonesia
(local real estate development subsidiary of Shimizu Corp.)
Design/Construction:
Shimizu Bangun Cipta Kontraktor (SBCK) (local construction joint venture of Shimizu Corp.)
Scale:
Lot size: 5,267 m2 , Building area: 1,744 m2 , Total floor area: 12,012 m2 , 7 floors above ground
Structure:
Reinforced concrete structure
Construction Period:
December 2017 to June 2019
Construction Site:
JL Kemang Boulevard Kav. 07, Lippo Cikarang Bekasi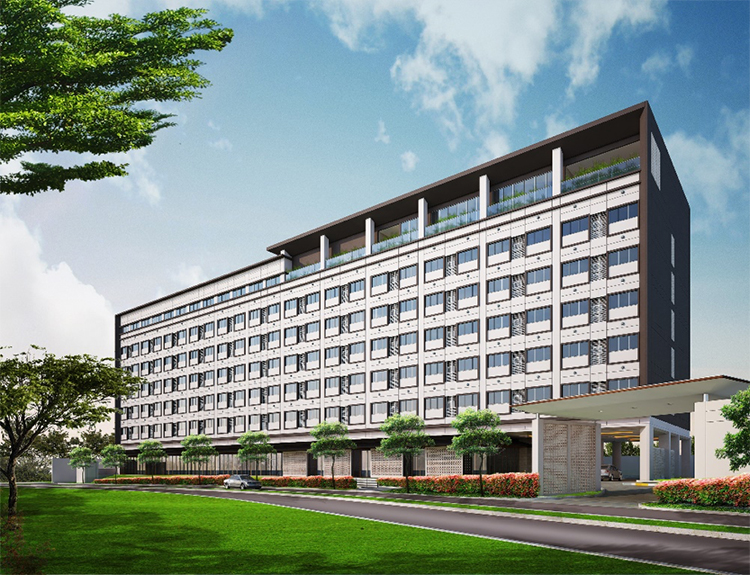 The information contained in this news release is the current information on the date of publication. Please be aware that this information may have changed by the time you view it. Please contact the company to inquire for further details.