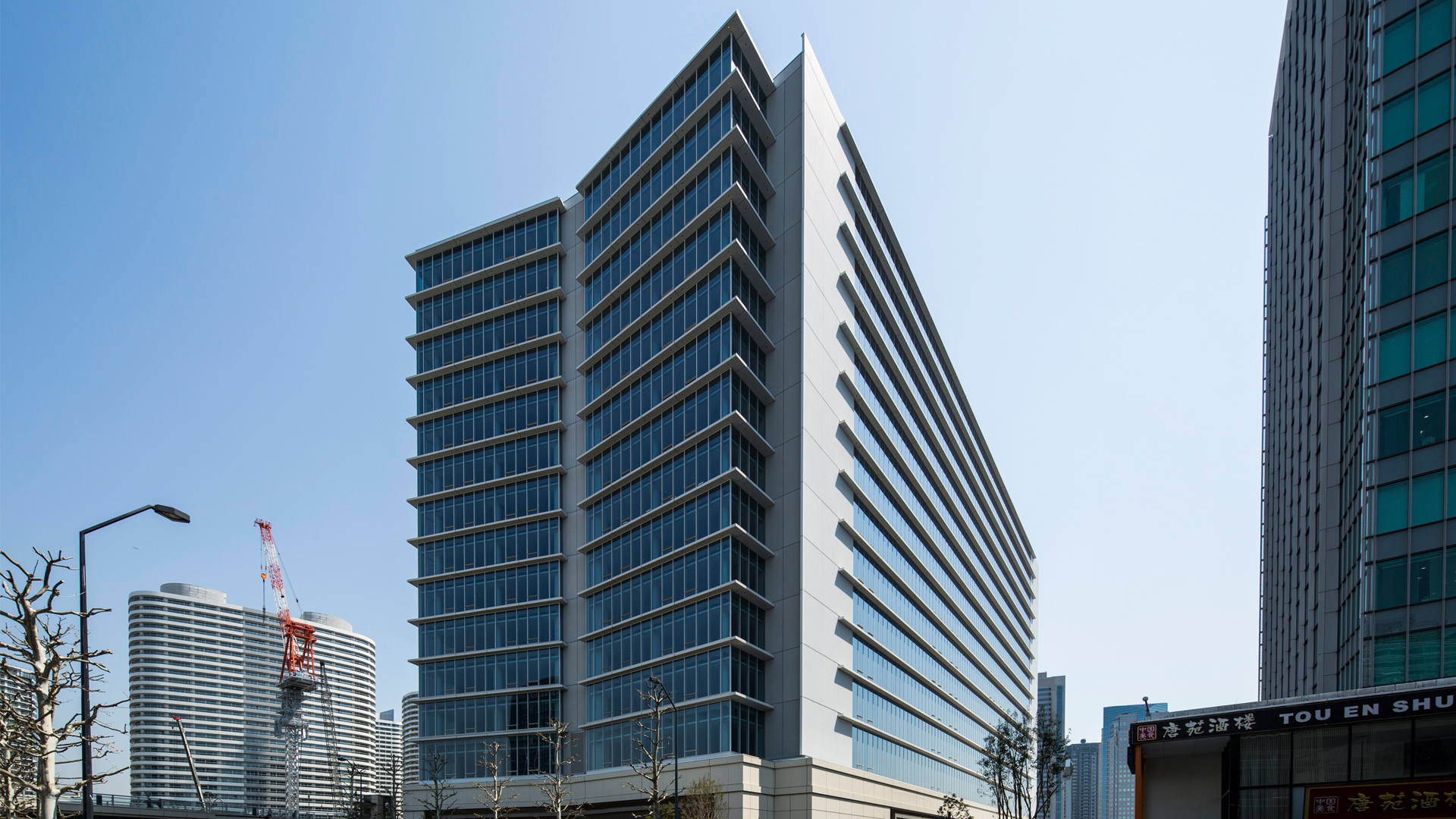 At Shimizu, we operate a real estate development business that maximizes value to the global environment, customers, and workers, based on a sales network and high technical capabilities available only from general contractors.
We view it as our mission to contribute to society by increasing the value of towns and communities.
Hand-in-hand with the Development of Minatomirai
Shimizu was involved in the development and operation of YOKOHAMA Jackmall, a commercial complex in Yokohama Minatomirai 21 for 13 years, from 1999 to 2012.
The experiment in concentrating large specialty stores together, which had been mainly opened in suburban areas, was new at the time, and aroused public interest.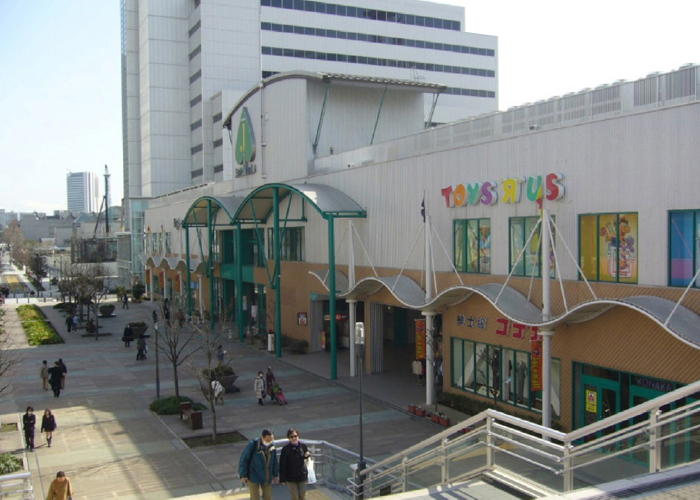 Yokohama i-Mark Place
The largest office floor space in Japan
Yokohama i-Mark Place, an office and commercial complex completed in March 2014 as a redevelopment project on the former site of YOKOHAMA Jackmall, has the largest office floor space in Japan with a total floor area of around 99,000 m2 and around 5,600 m2 for a typical floor.
Shimizu developed this building on its own, based on the ecoBCP concept which combines routine measures aimed at energy conservation and improving energy efficiency, and the functions to ensure business continuity and an energy supply during an emergency. The introduction of many different energy-saving technologies resulted in the receipt of Green Building certification from the Development Bank of Japan (DBJ), enabling the building to earn the top rank of Platinum (Plan) 2013 and praise for exceeding the highest level of Environmental & Social Considerations in Japan.
The increasing media reports on the need for ecoBCP enabled us to fill all 14 floors and operate at full capacity in a short amount of time.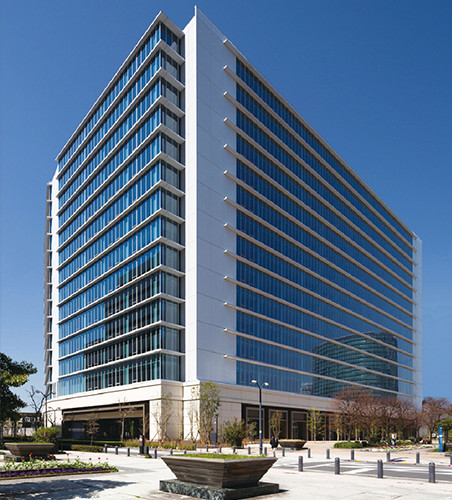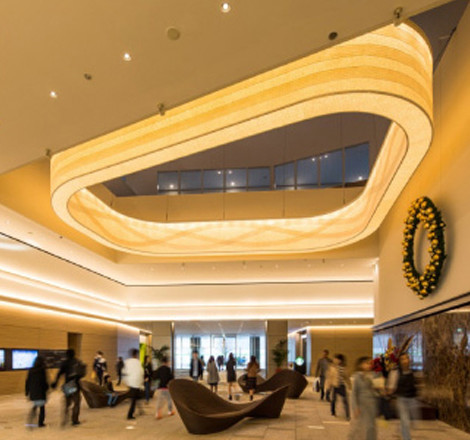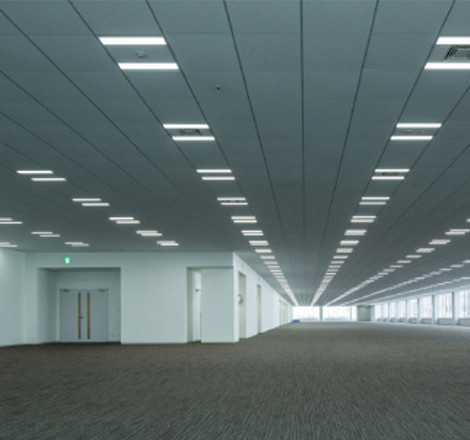 The entrance hall with Japanese washi paper art in the atrium and an expansive office floor with space of around 5,600m
2020, Creating the Next-generation Workplace
Next, we will embark on the MM21-54 District Project, a large office building with around 99,000 m2 of total floor space and around 4,600 m2 on each floor, right above Shin-Takashima Station and near Yokohama i-Mark Place. This will be a next-generation workplace that offers flexibility as a location for R&D facilities and other types of facilities, and demonstrates consideration for the comfort and well-being of the people who work there, in addition to further enhancing the ecoBCP functions. We have launched a website and are aiming to complete it by March 2020.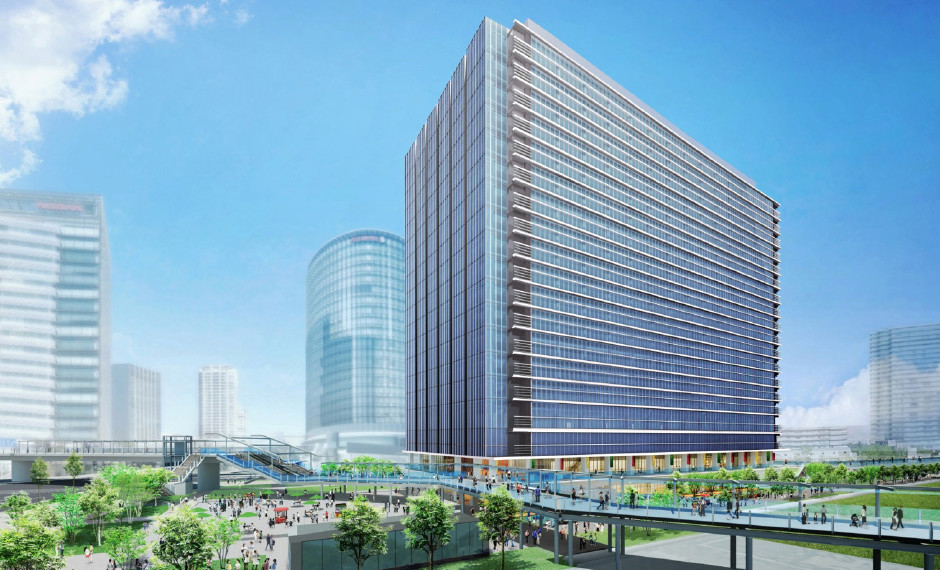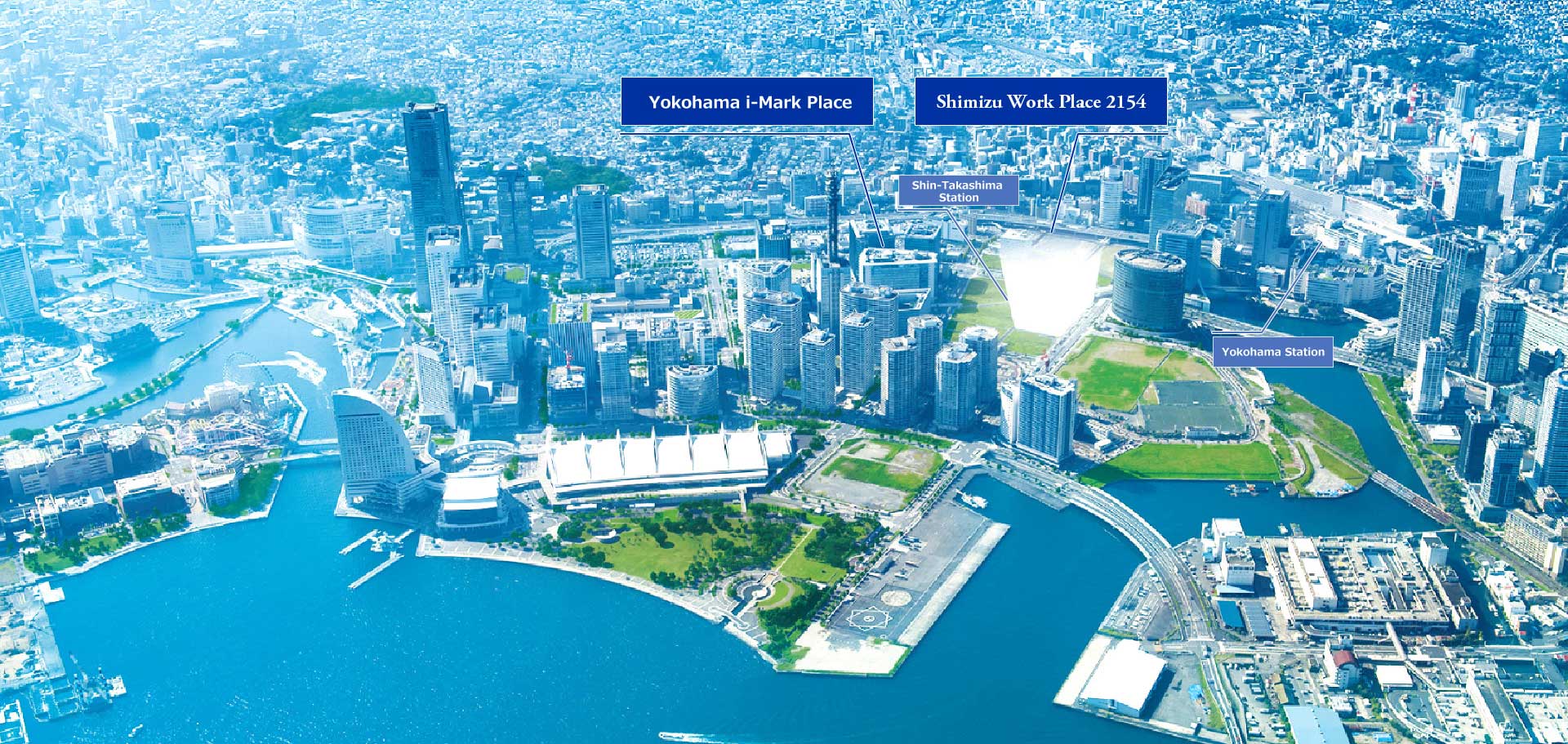 Taking on the Challenge of Meeting the Needs of Customers
Shimizu is a company that has a developer division in addition to the general contractor business. We will continue to take on the challenge of actively introducing seismic isolation and vibration damping technology, and ecoBCP and other types of energy-saving technologies, so that we can provide development properties that offer a high degree of value to customer through unprecedented new product concepts that meet the needs of the changing times and the market.
The information posted here is the current information on the date of posting.
Please be aware that this information may have changed by the time you view it.