August 29, 2018
Shimizu Corporation (Kazuyuki Inoue, President) has taken the opportunity of the relocation of its subsidiary company, Shimizu Corporation (China) Ltd. to its new Shanghai office to improve staff health and well-being. The office interior work was planned and executed in accordance with the WELL Building Standard, and its certification was duly obtained.
WELL certification is an evaluation system of the built environment's design, construction and operation focused on "human health". It evaluates the building and the interior environment on 100 features divided into 7 Concepts: Air, Water, Nourishment, Light, Fitness, Comfort, and Mind, and gives platinum, gold and silver certifications by achievement level.
Shimizu China's new Shanghai office is the entirety of the 20th floor (1,580㎡) of a newly constructed building – Qiantan World Trade Centre (Phase I). The office was certified as "WELL v1 Interior, Silver" by WELL's certification institution.
For the office interior work three evaluation Concepts (Air, Water and Light) were taken into consideration.
Air:
1. The project adopted ventilation equipment, construction materials, furniture and filters for air-conditioning to ensure the density of indoor CO2, VOC and PM2.5 were within the required standards.
2. During construction the project partitioned working areas in a way to prevent the dust from leaking out of the floor through stairwell.
Water:
The project adopted water purification devices to ensure the density of organic and agricultural pollutants were within the required standards.
Light:
Through the combination of daylight and electric lighting, the project adopted circadian lighting which adjusts the human cycle of sleeping and awaking.
To comply with the standards of the remaining four Concepts (Nourishment, Fitness, Comfort and Mind), Shimizu China promotes activities such as healthy food diet and sports events (marathon, bicycle and so forth), charity events, Family Day, health consciousness through library corner for health issues, as well as adopting equipment with ergonomic comfort (desks, chairs and computer stands). The office interior work, by meeting all 36 preconditions, was considered to meet WELL Silver standards. Before WELL certification, this office had already been certified as LEED v4 Interior, Gold.
Shimizu Corporation is targeting contracts for high value-added buildings through providing solutions for "ECO" (building's energy efficiency), "BCP" (Business Continuity Plan – disaster resilience), and "WELLNESS" (health and well-being of occupants through the WELL certification program).
≪For Reference≫
WELL Certification
By making the built and indoor environment compliant to the WELL Building Standard, one can expect staff health improvement, intellectual production enhancement, recruitment of outstanding talents and lower turnover rate. Since the launch of the certification in 2014, the number of registered projects has rapidly increased. Currently there are 109 certified projects and 840 registrations in 34 countries, mainly in the U.S. In the near future, it is estimated that there will be an increasing number of WELL certification-oriented rebuild and renovation projects.
Pictures of Shimizu China Shanghai Office(20th floor, Qiantan World Trade Centre Phase I)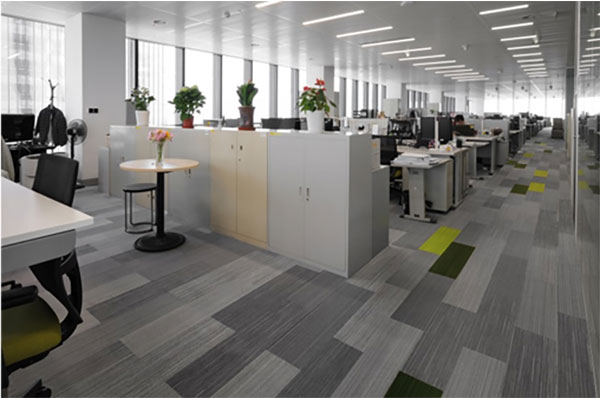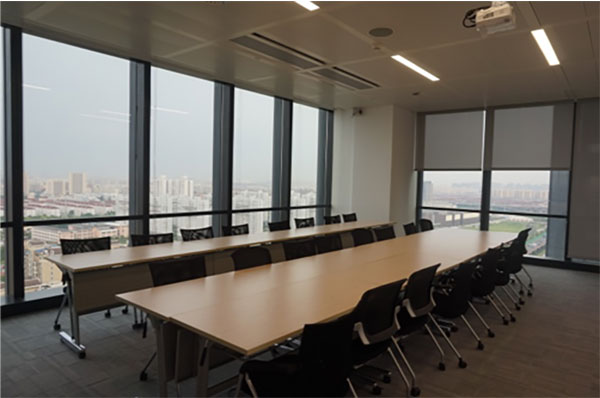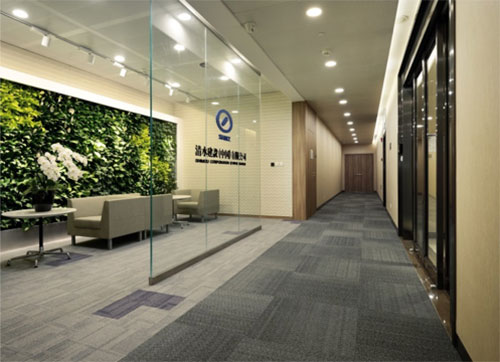 The information contained in this news release is the current information on the date of publication. Please be aware that this information may have changed by the time you view it. Please contact the company to inquire for further details.