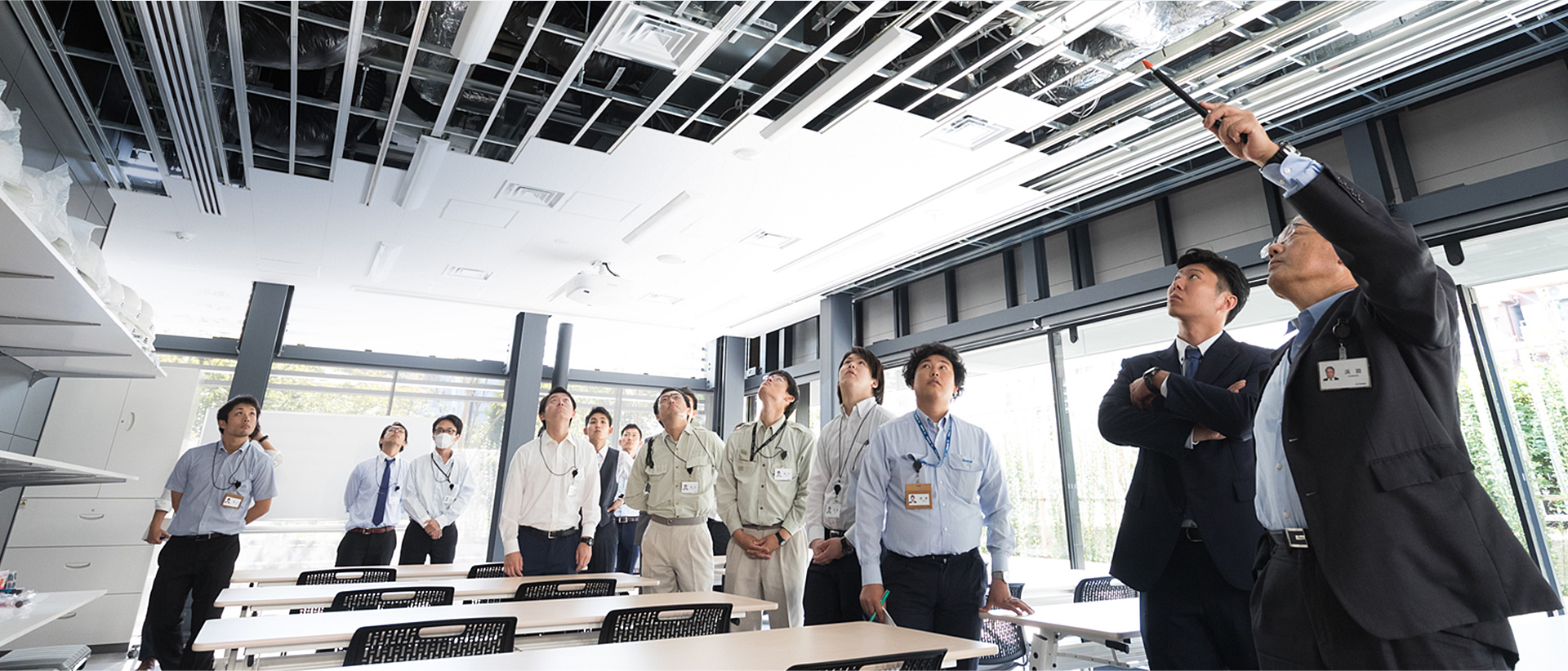 Development of people who possess solid knowledge and principles is necessary for good monozukuri (superb craftsmanship).
We opened the Monozukuri Training Center as the embodiment of that view in our Tokyo Mokkoujou Arts & Crafts Furnishings (in Kiba, Koto-ku). We are pursuing the development of people characteristic of Shimizu who ultimately discover problems on their own while gaining knowledge and learning techniques, and are able to talk about their vision of what form monozukuri (superb craftsmanship) should take.
A Practical Training Center for Developing People
When we speak of corporate training, we talk of classroom learning and OJT (on-the-job training). Those are the main types of training that have been used to develop human resources in the construction industry as well until now. In recent years, however, we have begun to see the limitations of classroom learning and OJT alone as buildings have become far more complex, sophisticated, and much larger, and the required standards and characteristics have come to differ greatly for each project.
Shimizu therefore felt it necessary to have a "hands-on" training facility that would link the basic classroom learning with the on-the-job training that takes place in the course of daily work and that we could expect to be more effective in training people in order to continue to provide high quality architecture and civil engineering works that meet the demands of society.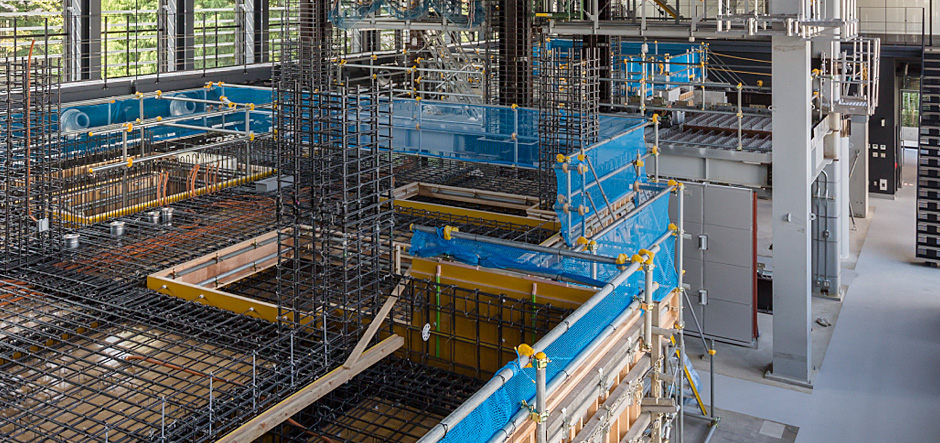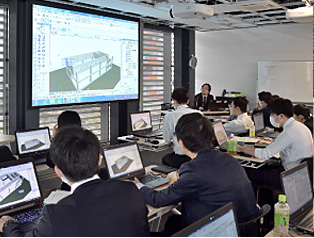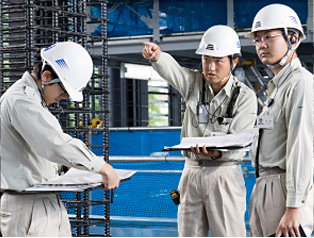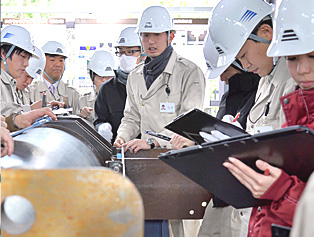 A Place of Learning that Realistically Replicates a Construction Site and Provides a Place for Teaching
The Monozukuri Training Center is a practical training center that provides hands-on training, mainly for Shimizu's young engineers.
We want to use it more like a martial arts practice hall than a school. The major difference between the center and previous training facilities is that the space realistically replicates a construction site where each individual trainee can see, touch, and try things. The trainees use life-sized mock-ups prepared at each station and engage in actual hands-on practice. They feel the nervousness they would feel at an actual site. The superiors and senior employees who are teaching are also able to develop a new awareness of themselves as engineers and as ones who are further along the path of learning while reconfirming their own skills and knowledge.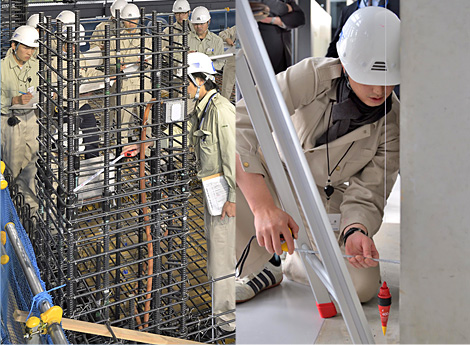 A Space Full of Ideas to Develop, from Corner to Corner
When you step into the center, what draws your eye is the numerous life-sized mock-ups of everything from exteriors, to interiors, and even equipment. The Production Technology Division took the lead on creating the training contents and repeatedly sought input from many divisions within Shimizu as well as its subcontractors. The center does not just realistically replicate actual construction sites. Much effort has also been devoted to devising ways to incorporate "find the mistake" spots throughout the center as a way to learn important points efficiently.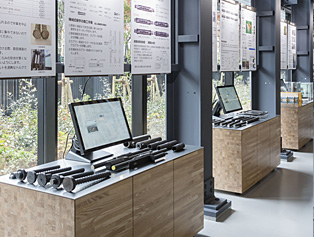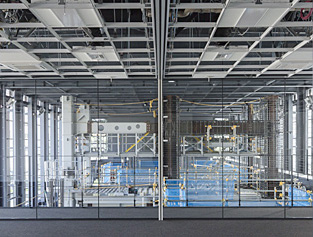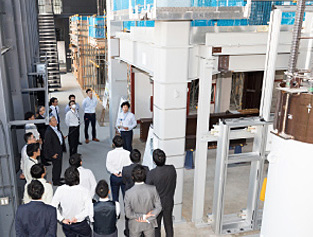 Practical training according to experience level for employees in their 1st, 3rd, 4th, and 7th years in the company
The opening of the Monozukuri Training Center has added training at the center to the existing classroom learning and OJT that formed the two wheels of existing training. This has linked the two and enabled Shimizu to anticipate greater practical benefits.
Systematic practical training is possible through programs established according to the number of years of experience. For example, there is a "Hands-on Monozukuri Training" program for 1st-year employees, a thorough "Quality Control Training" program for 3rd- and 4th-year employees on architectural construction, and a "Site Supervisor Development Training" program for 7th-year employees.
Providing training that will give a broad education and develop pride and motivation, not only among engineers, but among all employees of Shimizu as people who are involved in the construction industry is a unique characteristic of the training at the Monozukuri Training Center.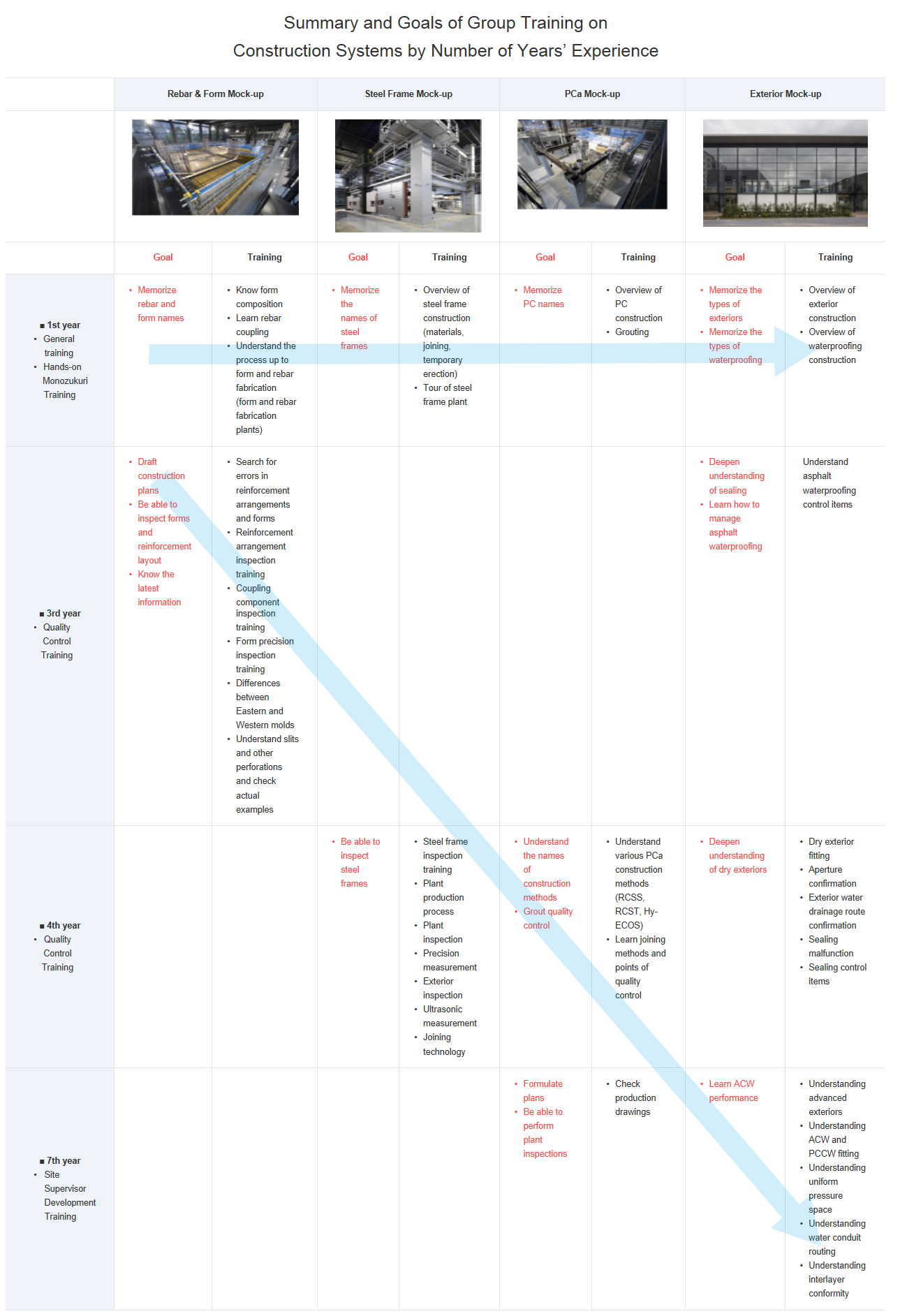 Working to Improve the Skills of all Employees Involved in the Construction Process at Shimizu
As Japanese society ages and fewer children are born, the number of skilled workers will decline. Proactive development of people is now more essential than ever before for Shimizu to protect and strive to further increase the quality of its monozukuri (superb craftsmanship) in the future.
Shimizu will therefore have employees of cooperating companies undergo training on formwork carpentry, rebar engineering, scaffolding, etc. at the center in the future, to improve and maintain the skill level of all human resources involved in construction.

Developing "Modern Master Carpenters"
We continue to teach the basic techniques, new techniques, and the joy of monozukuri (superb craftsmanship).
Shimizu's dedication to monozukuri means that people are our most important asset.
The Monozukuri Training Center will continue to aim higher and grow with our employees as it continues to refine and improve educational content and methods.
This will enable each individual to experience the joy of creation in his or her work as a modern master carpenter and to provide even better buildings for society.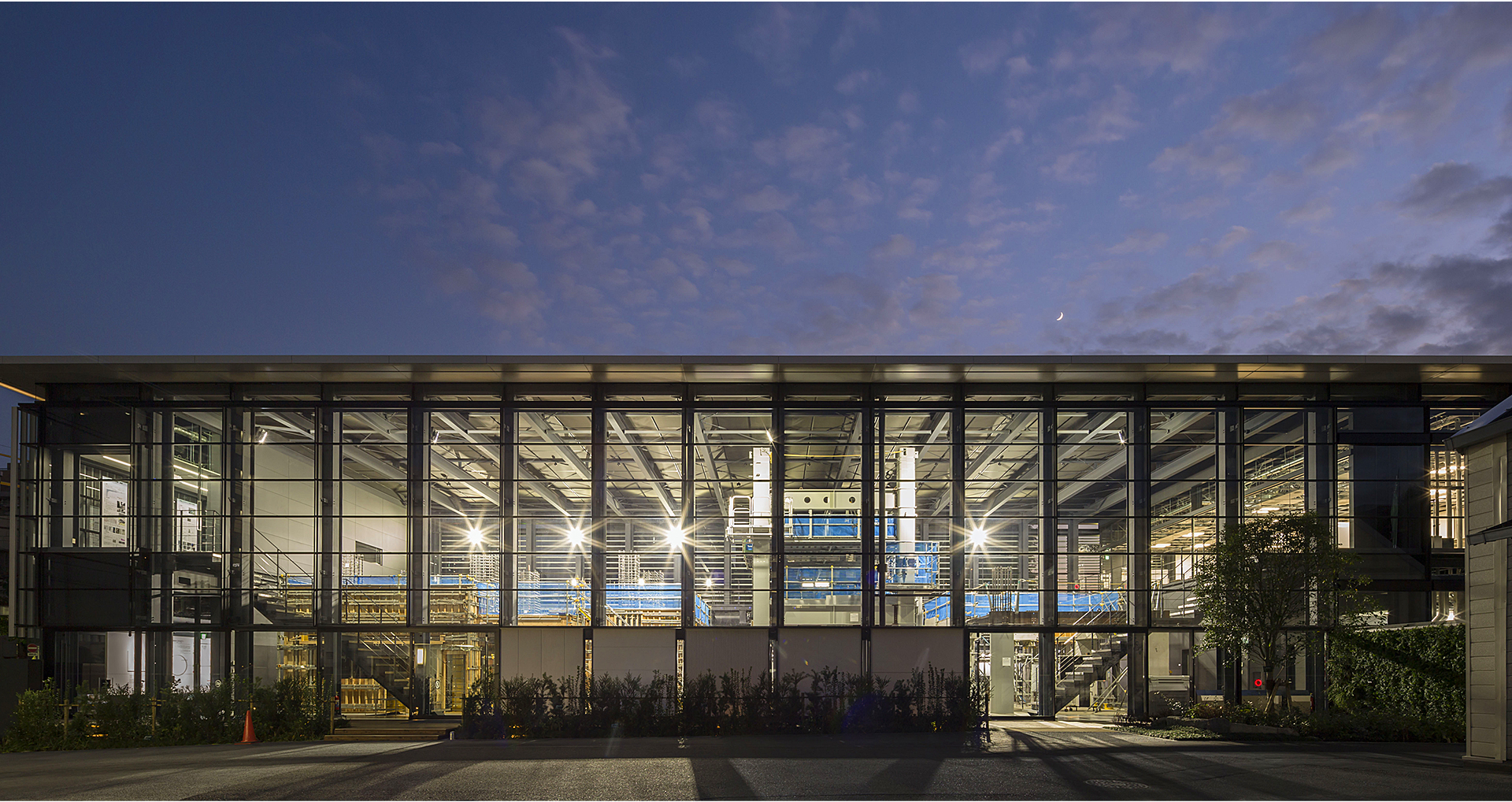 The information posted here is the current information on the date of posting.
Please be aware that this information may have changed by the time you view it.