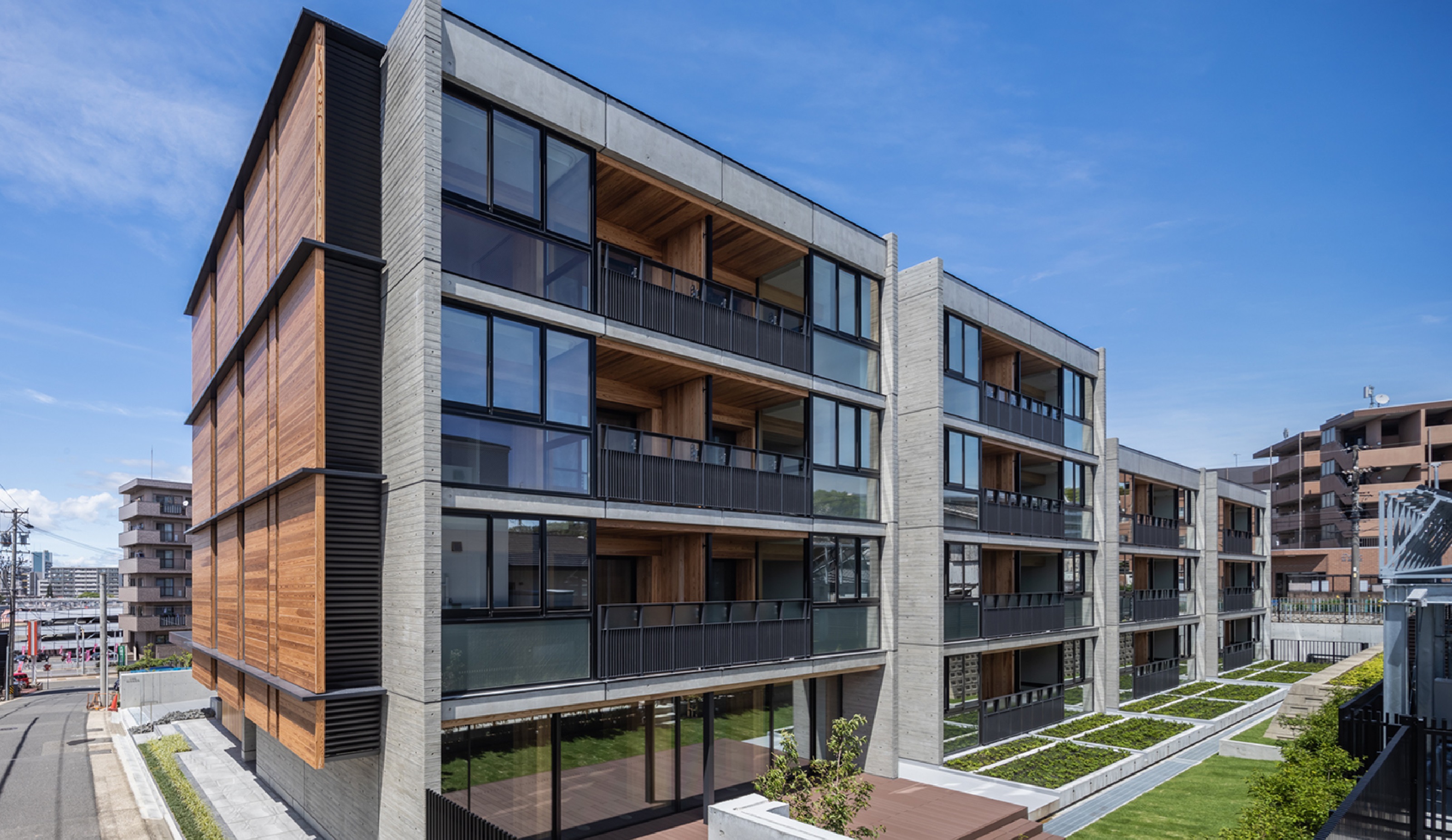 Shimizu's first wood hybrid structure of mid-rise residence with seismic isolation, ANESIS CHAYAGASAKA
Responding to global warming has become an urgent issue and timbers are attracting a great deal of interest from the perspective of reducing CO2 emissions and achieving the sustainable development goals(SDGs).
Recent revision of laws and enhancement of subsidy systems are creating a tail wind for the wood building. Here we introduce some of Shimizu's initiatives.
How Shimizu been Involved in Wood and Wood Building
Shimizu aims to create wood buildings that environmentally and people friendly by incorporated wood in building

Shimizu was founded in 1804, nearly 220 years ago, when Kisuke Shimizu I moved to Kanda Kajicho in Edo (Tokyo) and launched a business as a temple and shrine carpenter.
That traditional technology has been passed on in an unbroken line since the company was founded, and Shimizu has built an extensive record for constructing traditional wooden structure buildings in every new era.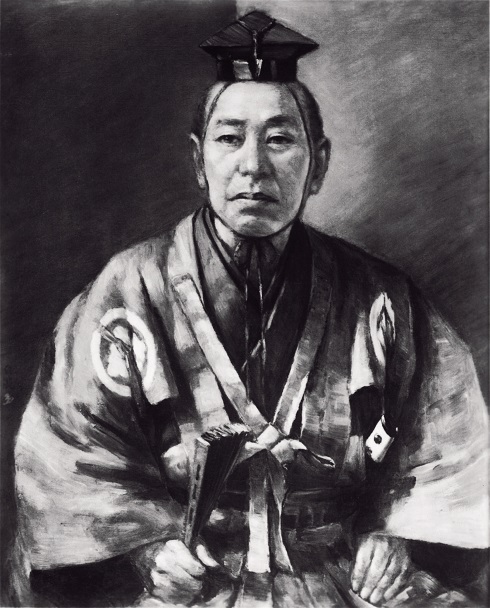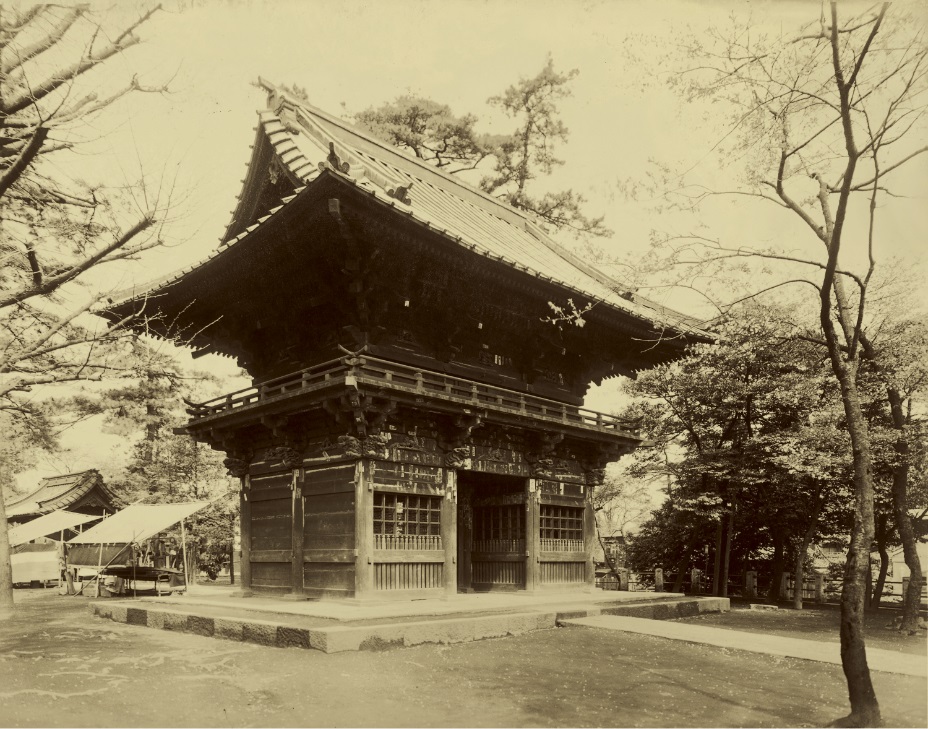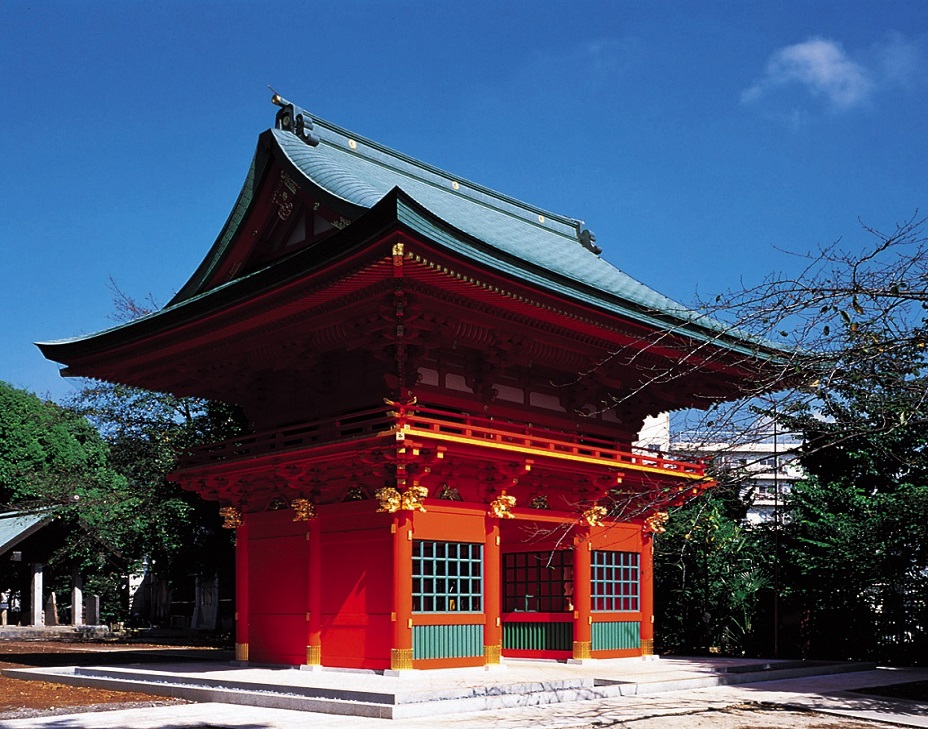 Workers have also honed and passed on their woodworking skills since Tokyo Mokkoujou Arts & Crafts Furnishings opened in 1884.
Shimizu has the only factory offering advanced woodworking technology and skills among the major construction companies in Japan.

Shimizu's Original Wood Building Technology
In the past, wooden structure building has mainly been constructed for low-rise buildings. We needed to address earthquakes and fires in order to expand the construction of wood buildings to medium and large-sized.
Shimizu developed the Shimizu Hy-wood® series, a new wood hybrid construction technology to solve these problems.
Shimizu Hy-wood is a wood hybrid technology that uses wood components to appropriate in the right places to create the optimal wood building. This technology achieves the high earthquake and fire-resistance demanded of medium and large-sized buildings constructed of wood. It also creates buildings that are rich-design, efficient construction, and economic efficiency. We categorized technologies capable of meeting clients' needs.
Shimizu Hy-wood Series

*Shimizu Hy-Wood and Slim Fire-Resistant Wood are the registered trademarks of Shimizu Corporation in Japan.
Residence Surrounded by the Warmth of Wood, ANESIS CHAYAGASAKA
This is an example of the wood buildings Shimizu has constructed in recent years.
Firstly, ANESIS CHAYAGASAKA, selected "Sustainable Architecture Promotion (wooden architecture category)"* project in 2018 by Japan's Ministry of Land, Infrastructure, Transport and Tourism. This earthquake-resistant mid-rise residence has a wood hybrid structure and was built to replace Shimizu's company housing in a residential area in the city of Nagoya.
* "Sustainable Architecture Promotion (wooden architecture category)" project: A project that subsidizes to leading projects to construct wood residences and buildings to promote widespread use of innovative design and construction technology and contribute to a low-carbon society.
Shimizu used roughly 220 m3 of timber for the structure and interior finishing to create a dwelling surrounded by the warmth of wood. We used Slim Fire-Resistant Wood to perimeter of the long sides of the building for the first time. We also used Shimizu Hy-wood in the structure, thereby achieving earthquake resistance, fire-resistance, and livability. The CLT (cross-laminated timber) earthquake-resistant walls installed in each apartment function both as partitions and as finishing to create a living space that could only be achieved by wood.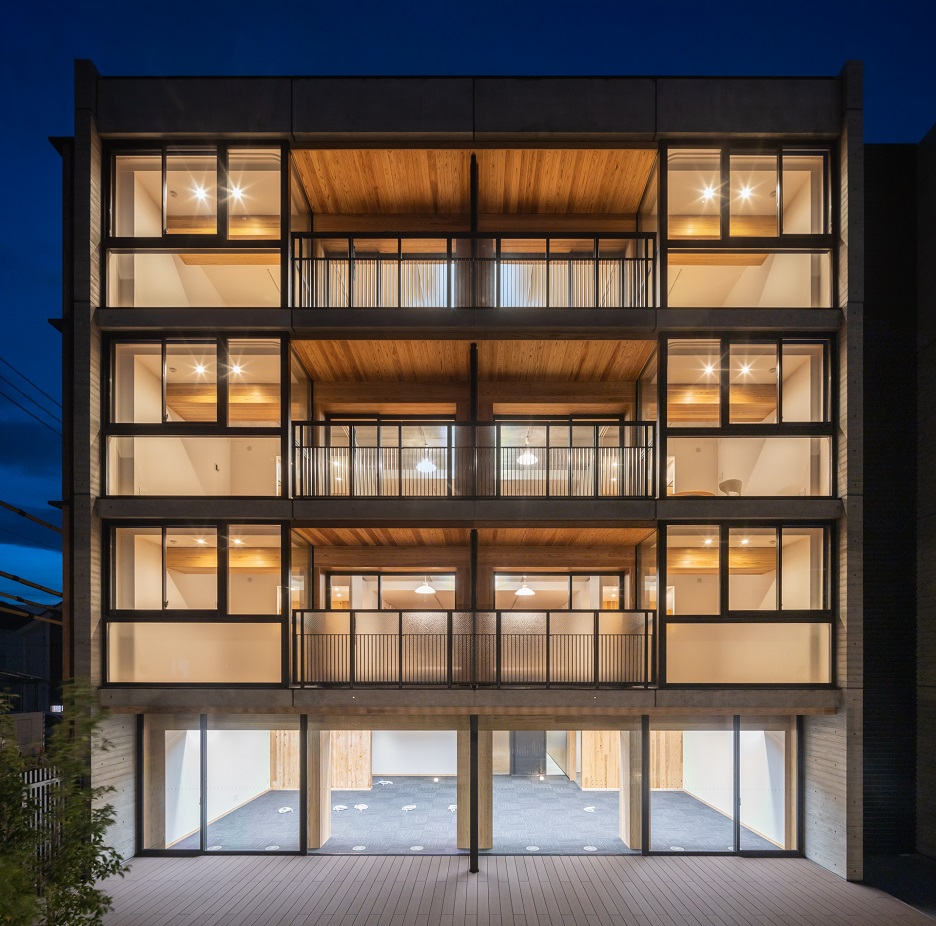 Filled with Soft Natural Light, Shimizu's Hokuriku Branch Office
Construction of Shimizu's Hokuriku Branch office was completed in April 2021 and achieved ZEB (net Zero Energy Building) status. We proactively installed the Hydro Q-Bic, hydrogen energy utilization system and other advanced energy-saving technology.
The design of the ceiling in the office is evoke of a coffered ceiling, constructed in a grid of square timber of a lattice shape, traditional Japanese architecture style. It was constructed of Shimizu Hy-wood beams, hybrid beams that steel beams covering fire-resistant wood. We used Noto cypress wood from Ishikawa Prefecture for the lumber and this contributed to compatibility with tradition, and local production and consumption.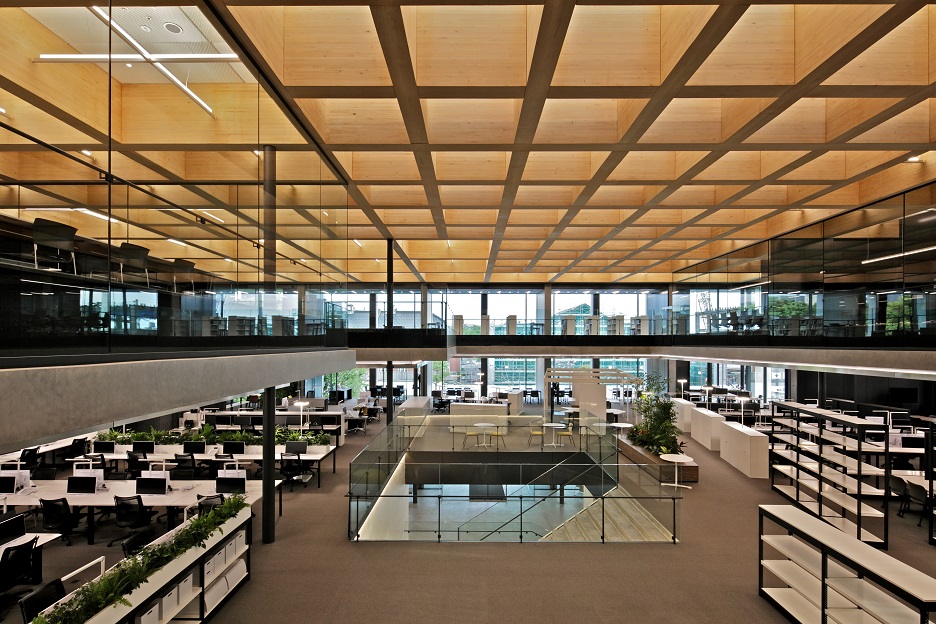 Soft natural light entering from the skylights in the coffered ceiling, creating a bright office even in the deepest recesses. We created a comfortable office space where occupants can experience the warmth and fragrance of wood.
Space Surrounded by Wood, Office and Bank Branch for Daiichi Life and Toho Bank
This mid-rise wooden structure office building located in the city of Utsunomiya, Tochigi Prefecture is the first such building in the life insurance and banking industries. We will incorporate various fire-resistant and timber technologies, and use timber in the structure and for the interior and exterior finishing. We aim to improve the quality of life (QOL) and well-being occupants by creating a space surrounded by wood.
We are also aiming to contribute to regional revitalization by using locally produced timbers, mainly from Fukushima and Tochigi Prefectures.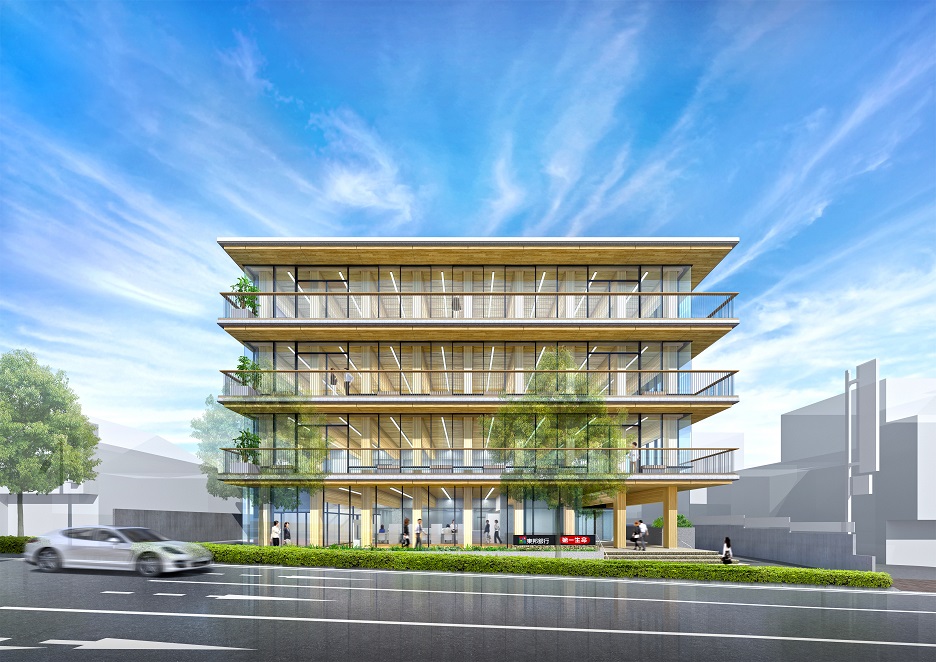 Wood Hybrid Structure, Mid-rise Office Building (Planning Underway)
Shimizu will continue to progress the popularization of wood buildings company-wide, and want to use this as an opportunity to switch to a circular economy, and lead to a future of zero-carbon society.
The information posted here is the current information on the date of posting.
Please be aware that this information may have changed by the time you view it.