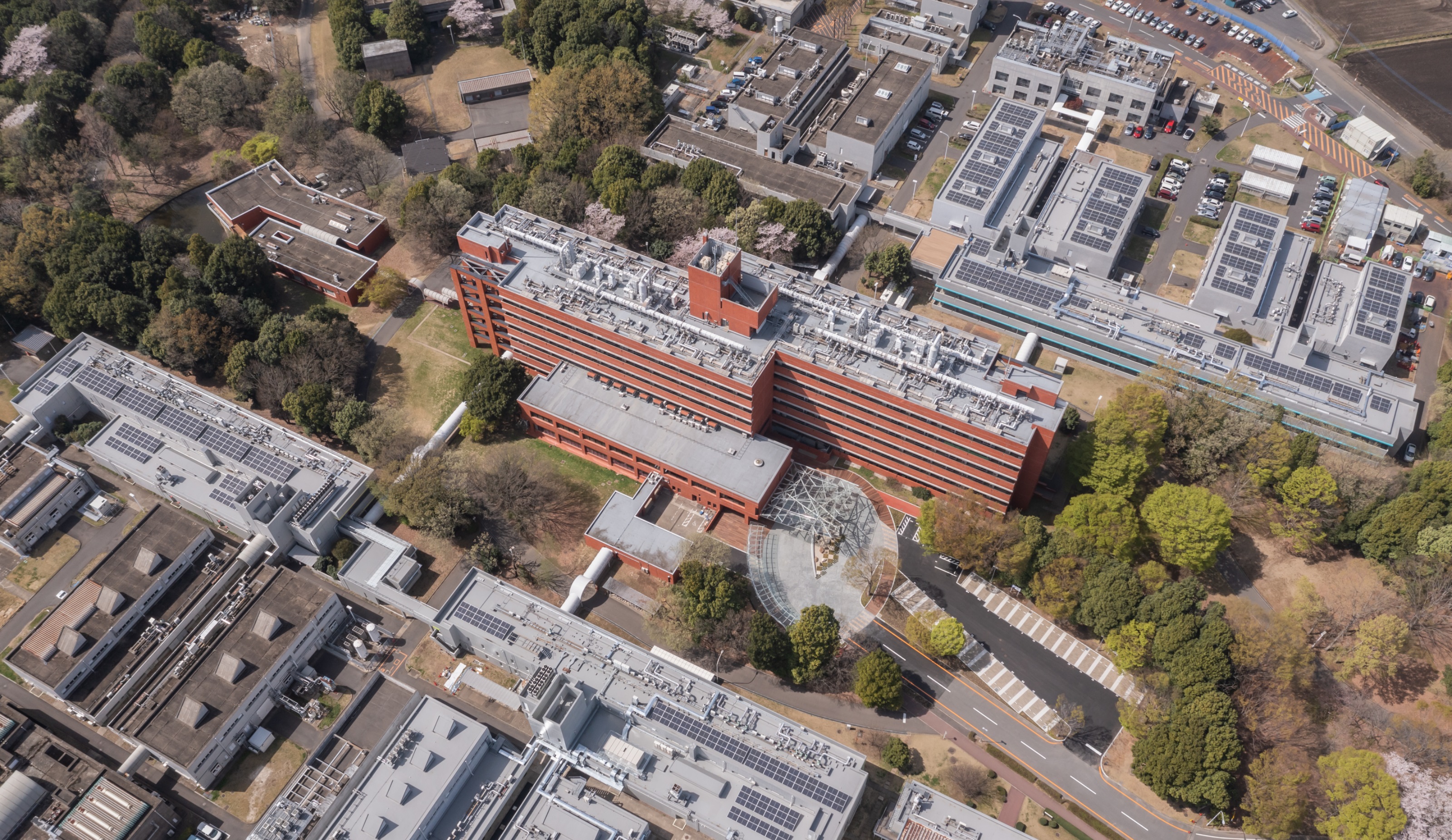 The Global Emission Research Center was completed in March 2021. The work involved renovations and upgrading on the existing main building and a separate cluster of buildings (completed in 1976-1980) of the AIST Tsukuba West.
In order to achieve the goal of the Japanese government toward realizing carbon neutrality by 2050, it is important to achieve ZEB status, not only in new buildings, by renovating ones. We achieved ZEB (Net Zero Energy Building) status for the 4A Building in this project, reducing annual primary energy use in the building to net zero (usage minus generation). This was the first time Shimizu achieving ZEB status through renovation.
Net Zero Renovation Achieved through Multiple Model Simulations Early in the Design Stage and Use of the Optimal Methods
In October 2019, Japanese government announced that will inaugurate an international joint research base for zero emission technologies, as a hub of aggregated knowledge from all over the world on achieving a carbon-free society at the Green Innovation Summit 2019.
AIST established the Global Zero Emission Research Center (GZR) in response to this.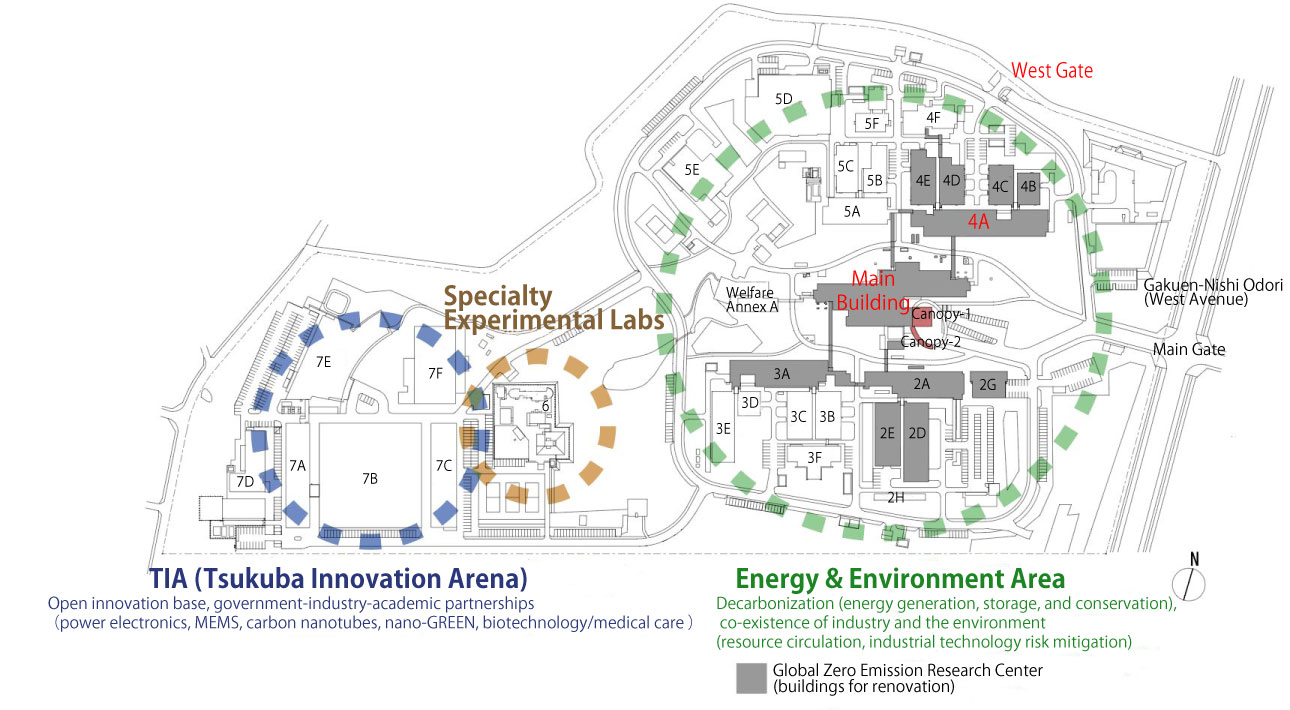 For renovation of the AIST buildings where advanced research in the Energy and Environment area is performed, Shimizu themed "Net Zero Renovation" with the goals of securing both performance of the research environment and energy conservation, and achieving ZEB certification for net zero annual energy usage.
The ZEB Visualizer, a ZEB evaluation and verification tool developed by Shimizu, was highly useful in design aimed at achieving ZEB status. This tool made it possible to immediately evaluate the degree to which ZEB had been attained in building energy conservation performance by using a 3D model built from BIM and other components and a library of designs related to energy conservation. Using this tool, it led us the multiple proposals being considered energy solutions simulated repeatedly, and the optimal solutions for achieving ZEB in early stage of design process.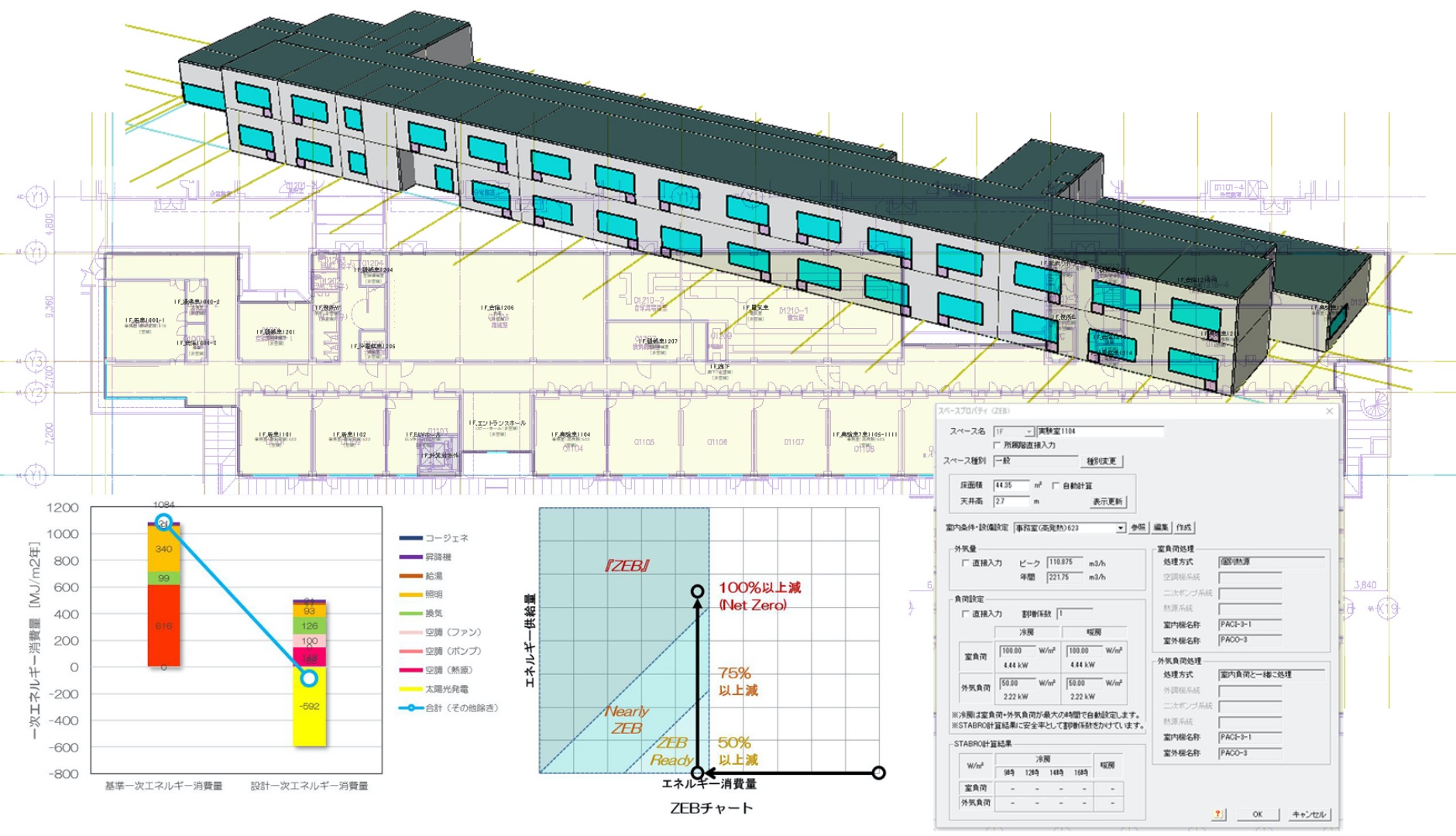 In this project, we achieved ZEB status in the 4A building, a two-floor reinforced concrete building.
Shingo Yamaguchi from mechanical design has this to say: "Although the building contains a large chemistry lab that uses a lot of energy, the south side of the building has deep balconies, a structure which was able to block sunlight. In addition to using the existing building, we used low-E double-glazed glass, added more thermal insulation to the exterior surfaces, and combined these with the latest energy-saving technologies for the air conditioning, lighting, and various other equipment, thereby achieving ZEB status through the optimal combination.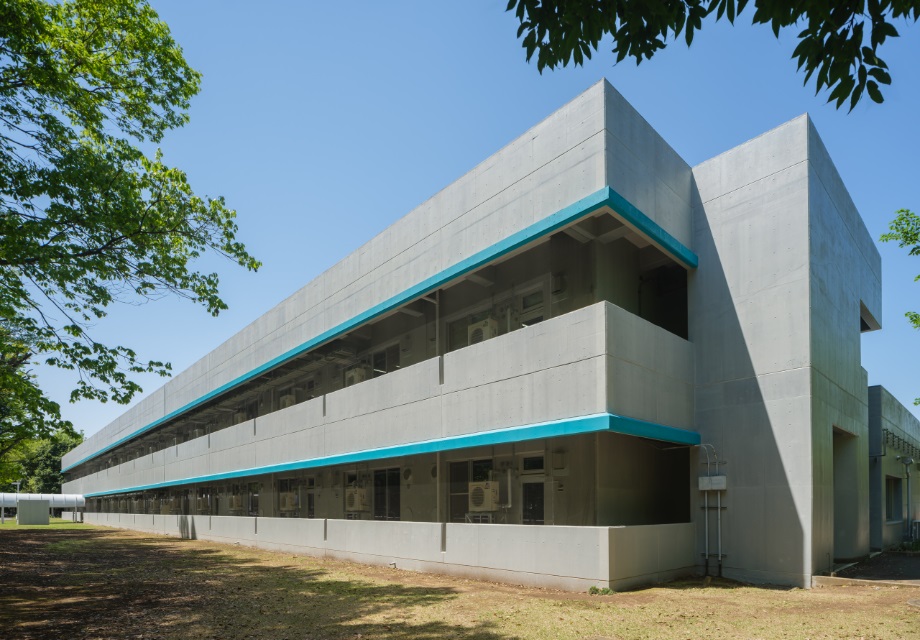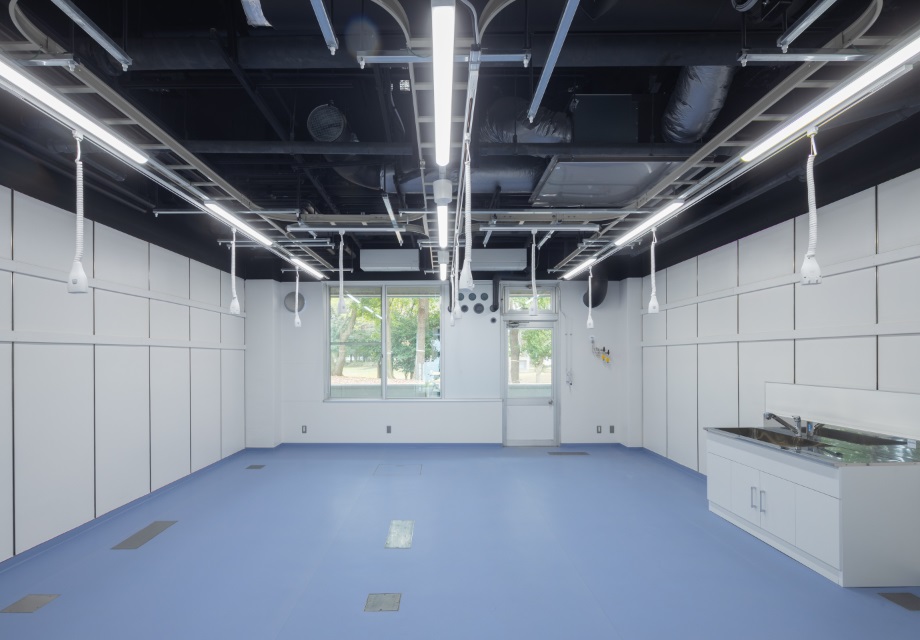 4A building(left)and Chemistry lab in the building(right). The excellent energy conservation performance of the existing building was combined with the latest energy-saving technologies.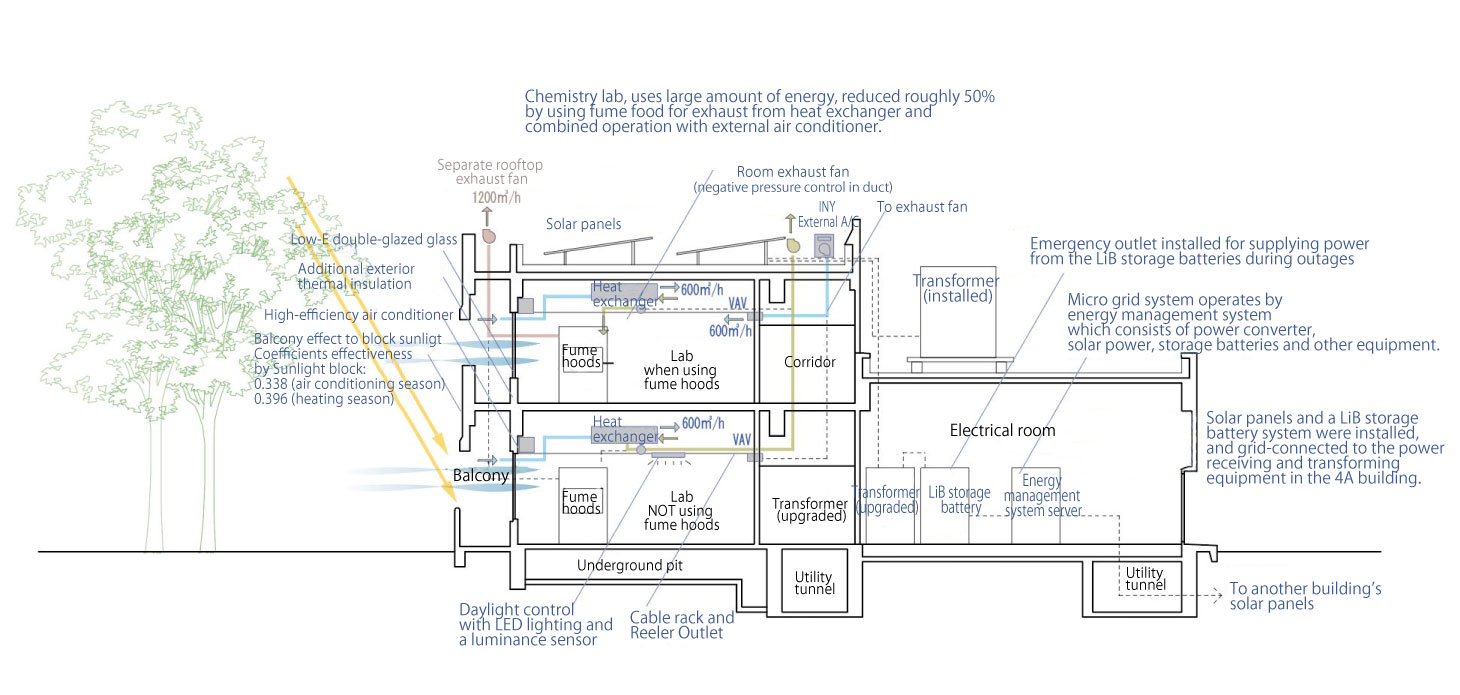 More specifically, we achieved a 53% reduction in calculated energy savings on building energy usage by using separate air conditioners that operates high-efficiency, LED lighting that automatically adjusts to the amount of daylight, a hybrid exhaust system that reuses exhaust from the heat exchangers, which is normally exhausted unused, in the labs, and the Shimizu Smart BEMS (building energy management system) combined with LiB storage batteries.
Moreover, we achieved a total of 108% in energy savings in addition to generating power from the solar panels installed on the roof, thereby succeeding in "Net Zero renovation."
We naturally paid close attention to usability in addition to calculated net energy usage. Manabu Kawaguchi, who was responsible for electrical design, commented, "After construction began, we received numerous requests from researchers who use each research facility regarding to the electrical equipment. To make the user-friendly research facility for them, we reflected the changes in the simulation, and proposed timely the best solution for ZEB.
We earned the trust of the client by achieving Net Zero renovation in this manner. Yasuto Tani from architectural design said, "There are few examples of ZEB in renovation, and technical hurdles are high. The client was pleased that we were able to achieve ZEB status while pursuing functionality as a research facility and energy conservation performance."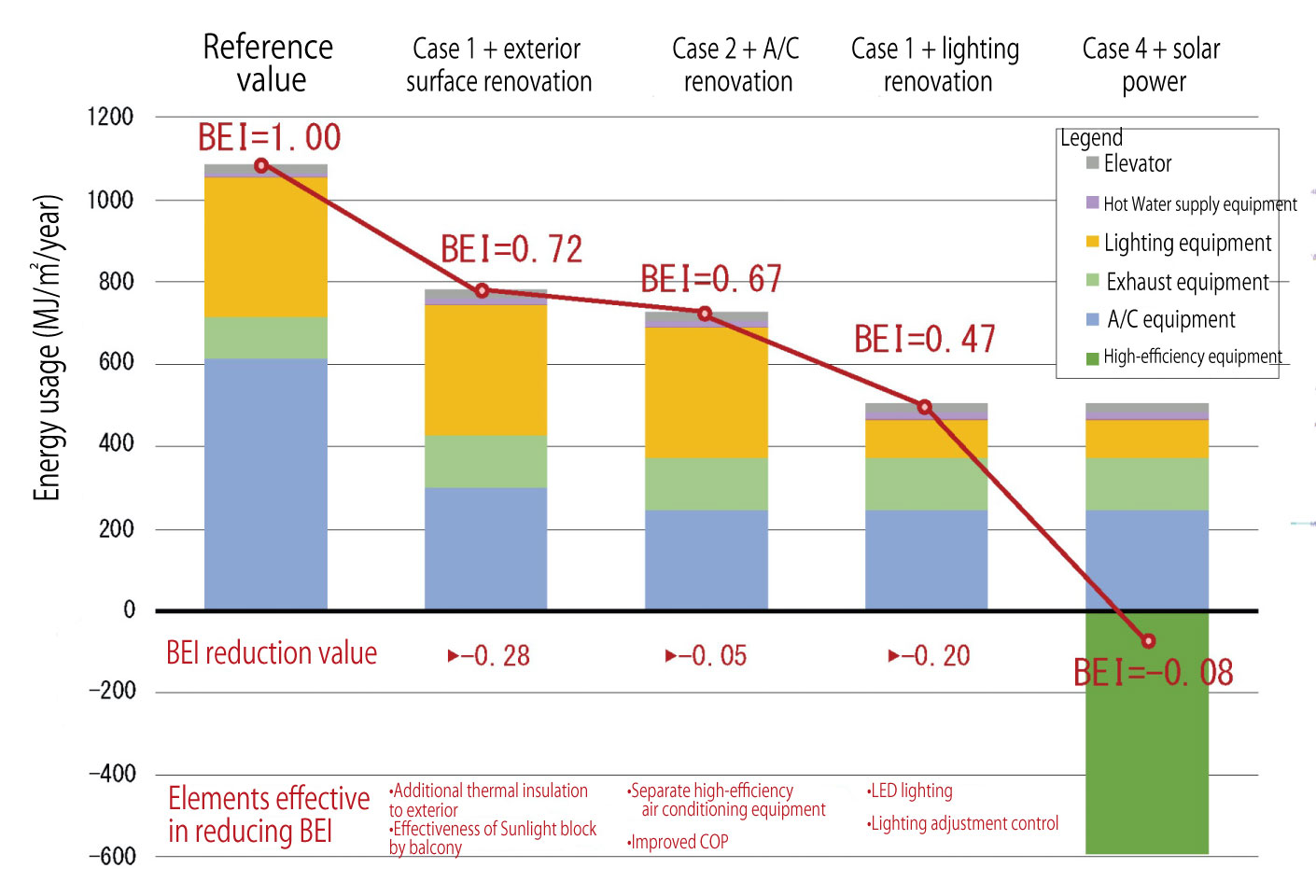 Zero emission-oriented Renovation Using Reusable Materials
Shimizu themed another one, zero emission-oriented renovation that is creating new value by reusing existing materials to the extent possible to avoid generating waste. The main building was constructed 45 years ago, and built with high quality materials, using tiles for the wall surfaces and stones for the floors. We worked to refurbish and reuse them as much as possible.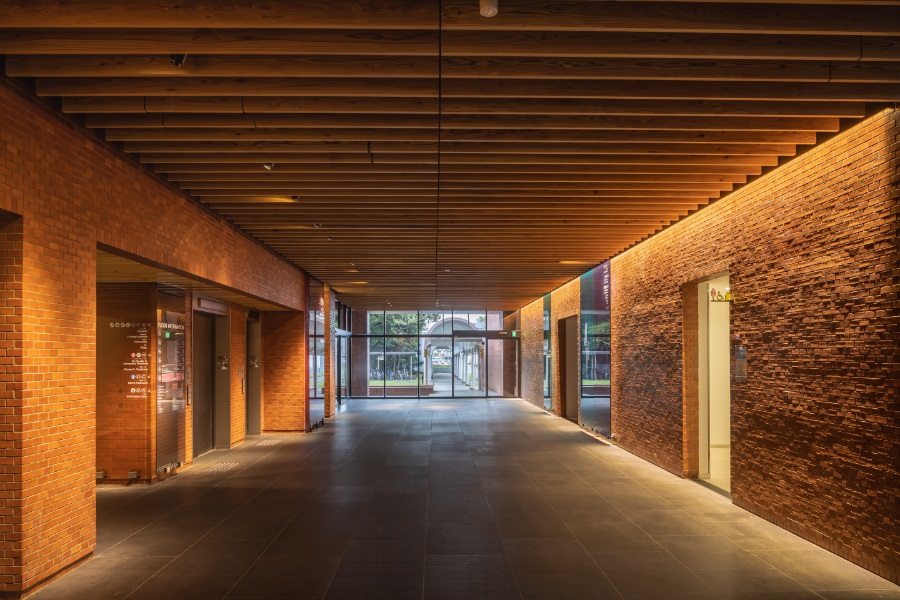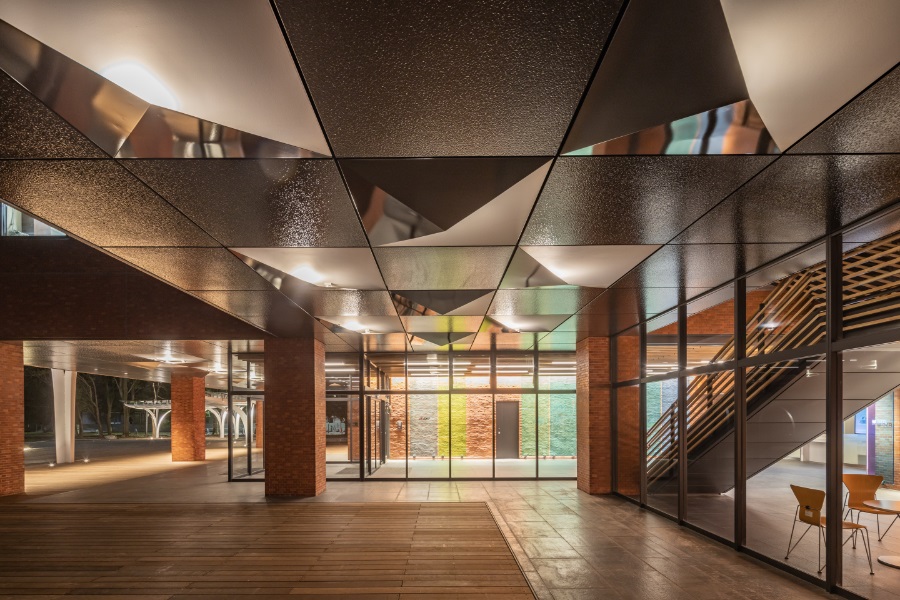 Achieving Sustainable Renovation through Close Communication Between Design and Construction
This Net Zero renovation, themed zero emission-oriented incorporating many underlying technologies was completed in the short construction period of one year, including the time spent on design. Mr. Tani stated that contracted a design and build which made front-loading of design period was possible through close communication was a major reason behind the success of this project.
He said, "We were able to complete a short construction period for this project by also trying "digital fabrication" using data from the design model in construction. I experienced a real sense of how using digital technology as a platform enable the advantages to be enjoyed in both design and build construction Shimizu is using increasingly."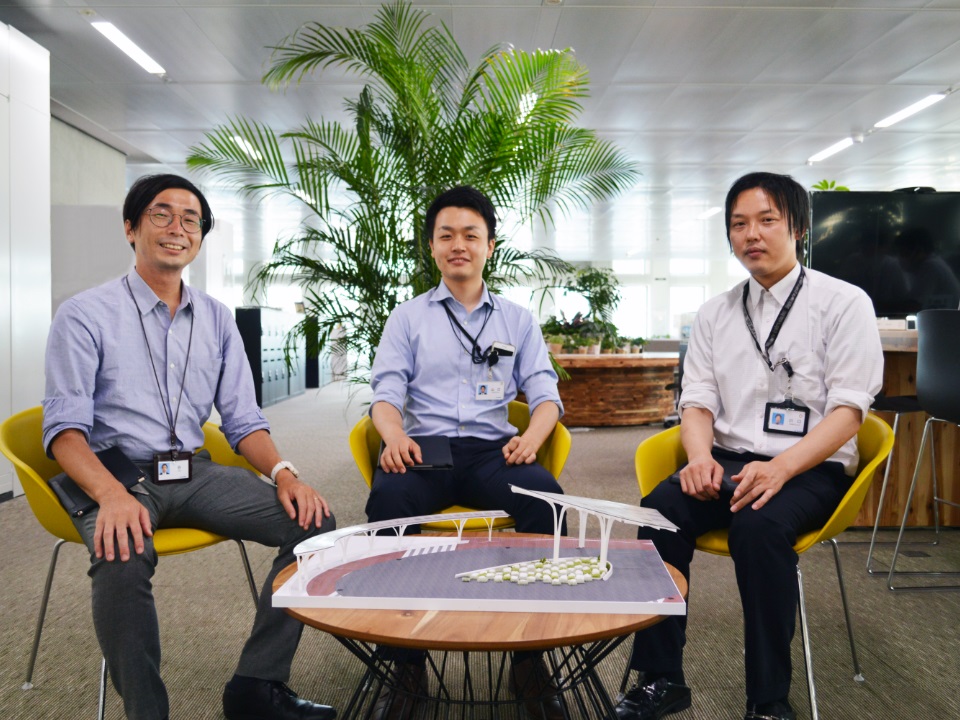 Shimizu will actively incorporate digital technology in construction, and will continue to work on initiatives that contribute to achieving carbon neutrality.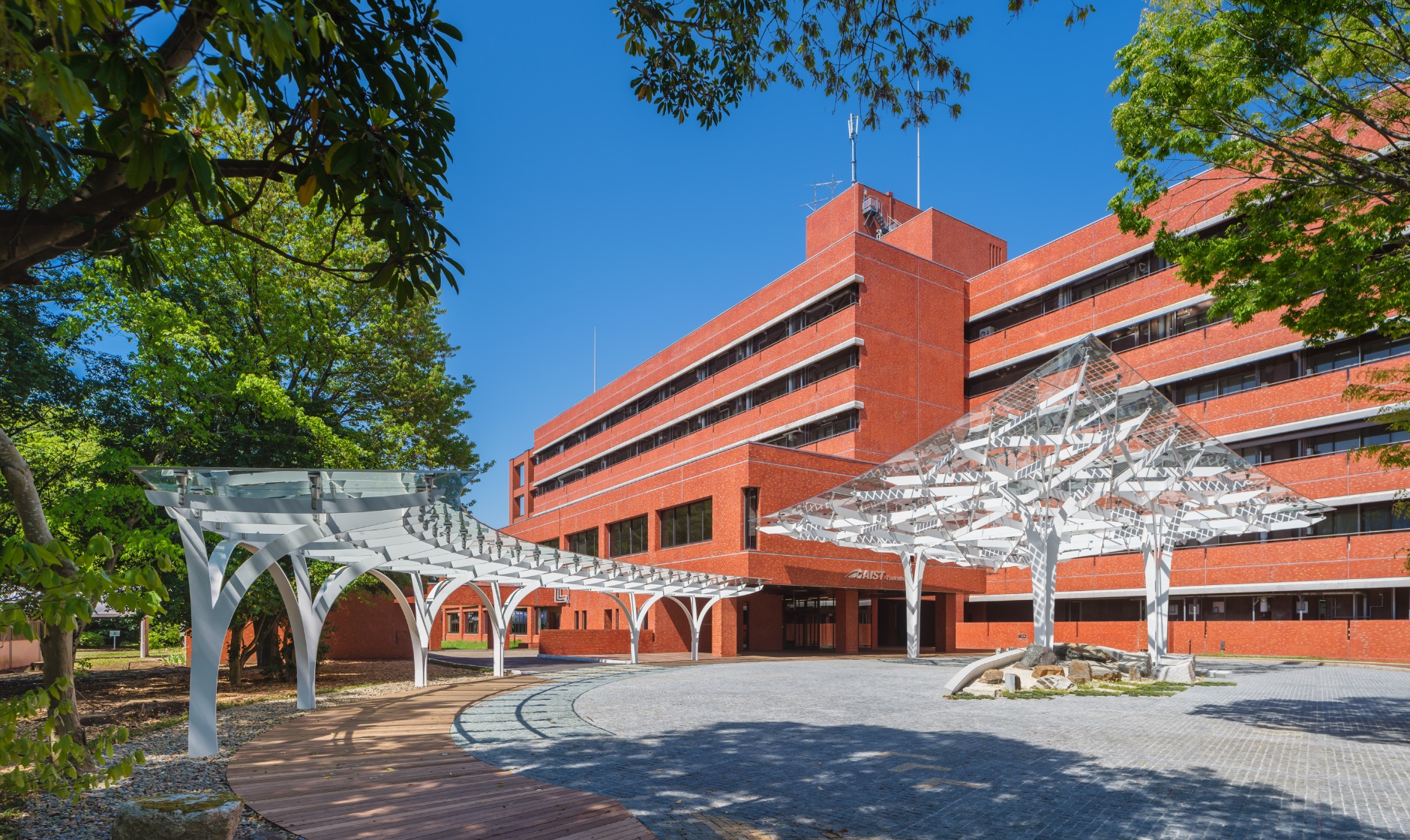 The information posted here is the current information on the date of posting.
Please be aware that this information may have changed by the time you view it.