Features
World's Largest Class Loading Capacity
The vessel will be 50m wide and 142m long, with a gross tonnage of 28,000. With its large loading capacity, the vessel will be able to load and install a large quantity of components in one trip, thereby streamlining the installation process. Specifically, it will be able to load all the components for seven 8MW turbines or three 12MW turbines.*
*Calculated on a per-project basis, using seismic assessment and other metrics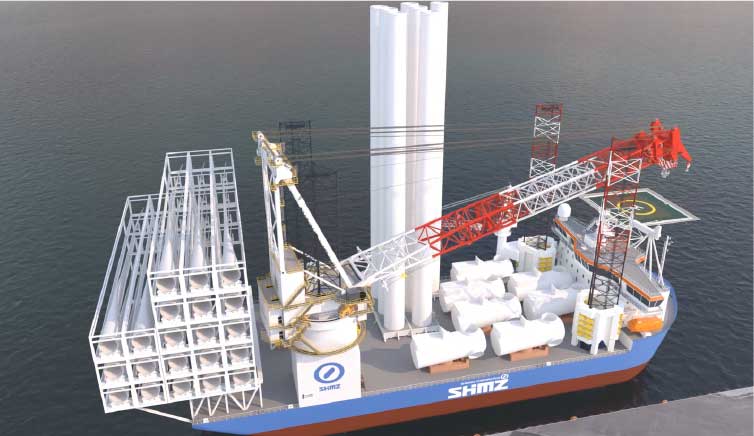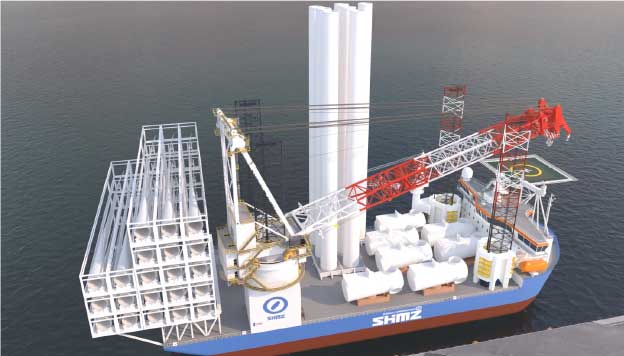 World Class Performance
The crane will have a maximum lifting capacity of 2,500 tons and a maximum lifting height of 158m, enabling installation of the foundation, blade-nacelle assembly, and other components for 14–15MW turbines. The jack-up vessel is designed to withstand rough sea conditions, ensuring stable performance regardless of weather.
*It will be able to operate in depths of 10 to 50m.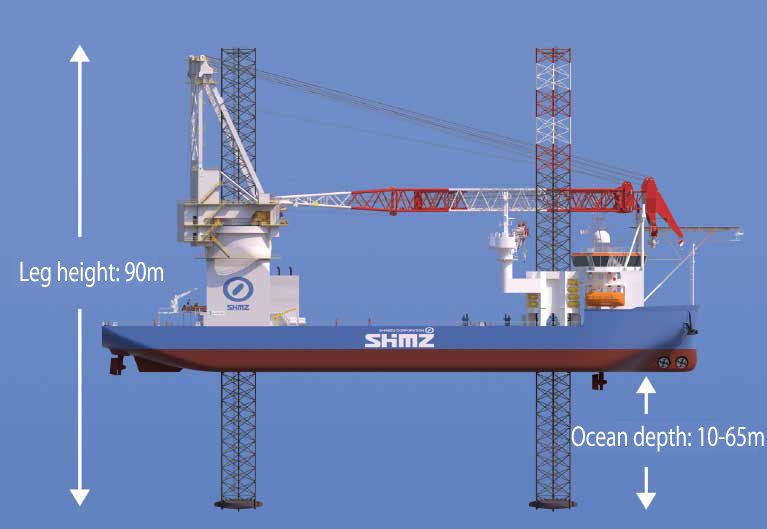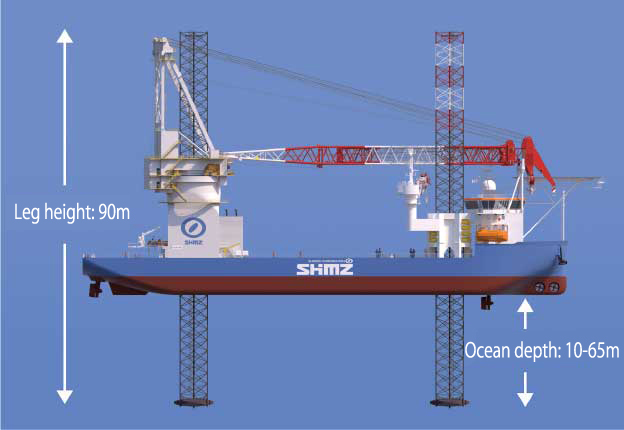 Speedy Installation Process
Like many European-built Jack-Up Vessel, Shimizu's vessel is self-propelled, which eliminates the need for towing and thus speeds up the installation process.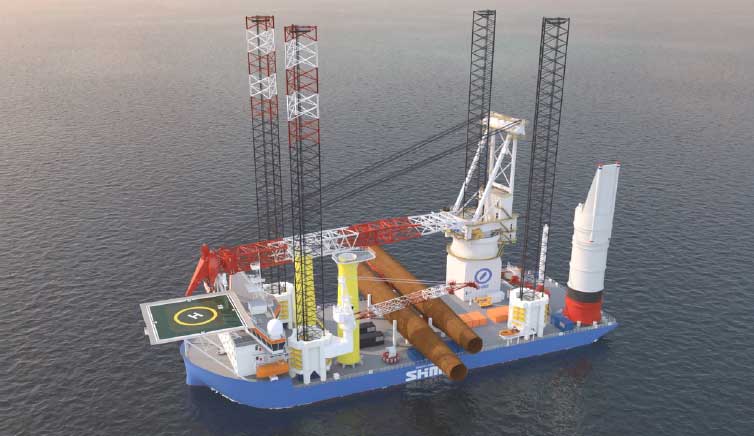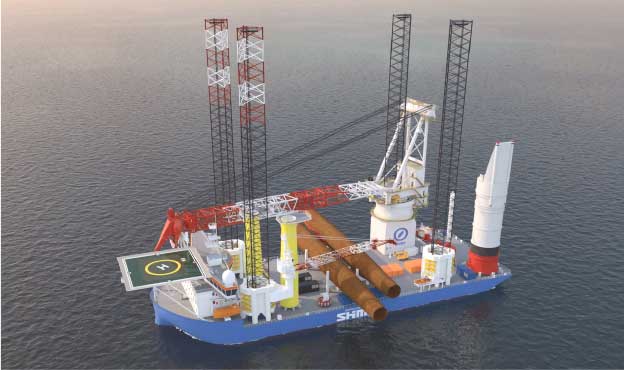 Integrating Wind Engineering Solutions and Vessel Management
Shimizu Corporation will work with its partners to provide the Jack-Up Vessel as part of an integrated package of wind engineering solutions that will include a loading plan, an estimate for the components, a jack-up plan, and a navigation plan.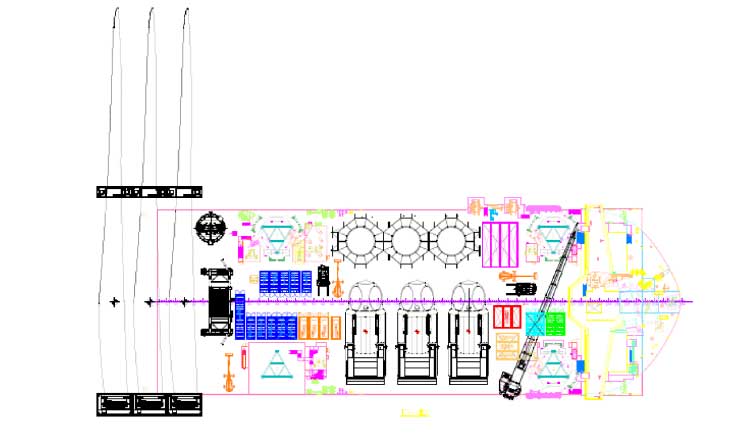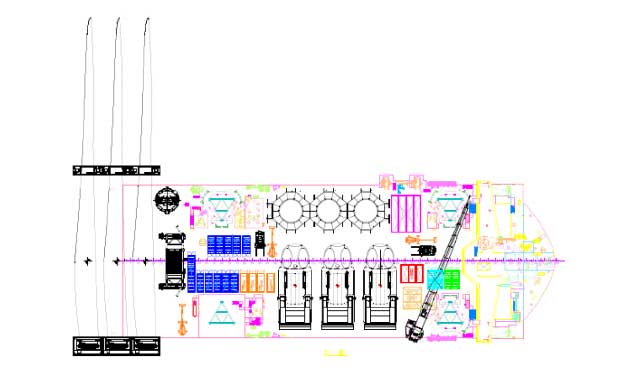 Specifications
Main Characteristics
Hull length

142m

Hull width

50m

Hull depth

11m

Draft (max)

6.2m(excl. spud can)

Dynamic positioning

DP2

Accommodation

130 persons

Variable load (max)

approx. 10,000t (TBC)

Deck load capacity main deck

10t/m2

Free deck space

4,600m2

Leg length under hull

65m

Overall length

90m
(extendable up to 109m)

Spud can area (approx)

160m2

Classification

NK

Flag

Japan
Main Crane
Type

GLTC-2500/1250-ED
telescopic truss crane

Lifting capacity (max)

2,500t

Lifting height above deck

116.5m
(at 30m radius)

Extended mode

Lifting capacity (max)

1,250t

Lifting height
above deck (max)

158.5m
(at 22.5m radius)
Auxiliary cranes
Crane capacity

30t at 45m radius
Power system
Main generators

Daihatsu8DE-33 4,800kW x 46DE-23 1,500kW x 2

Emergency generator

Cummins
KTA38DM 750kW
Jacking system
Jacking system

GLL-U2110-105-L

Type

Opposed rack and pinion

Jacking speed
(max. hull lifting)

0.8m/min

Jacking speed
(max.leg handling)

1.2m/min

Drive

Electric, VSD
Propulsion
Azimuth thrusters

3,800kW x 3、
3,200kW x 1

Tunnel thrusters

3,200kW x 2

Transit speed, empty deck

11knots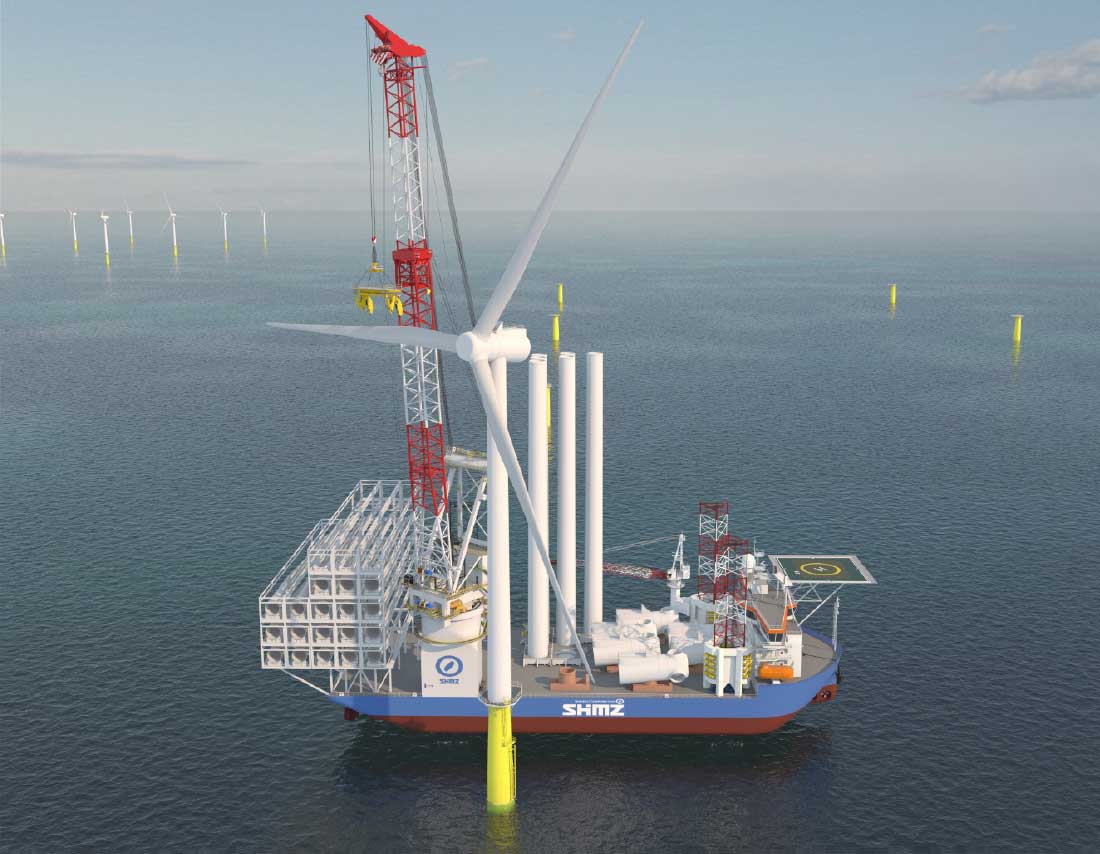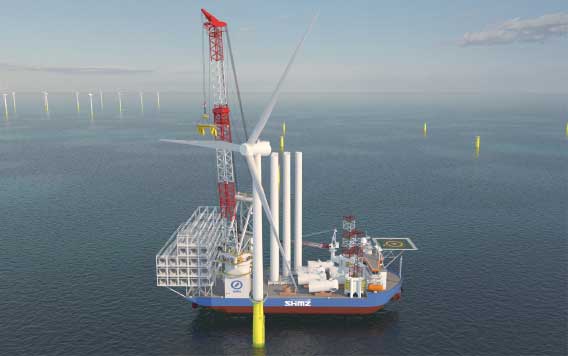 Related Content
Business Topics
A dream for renewable energy: Embarking on construction of one of the world largest self-propelled SEP Vessel

more