Smartphone stand
Shareholders who hold from 1,000 up to 4,999 shares
This is a smartphone stand created by assembling two boards cut from solid natural wood that was harvested when thinning the forest. It was cut in a manner that did not generate waste. A smartphone can be placed on the stand, and the stand has a scale on it, so it can be used as a ruler.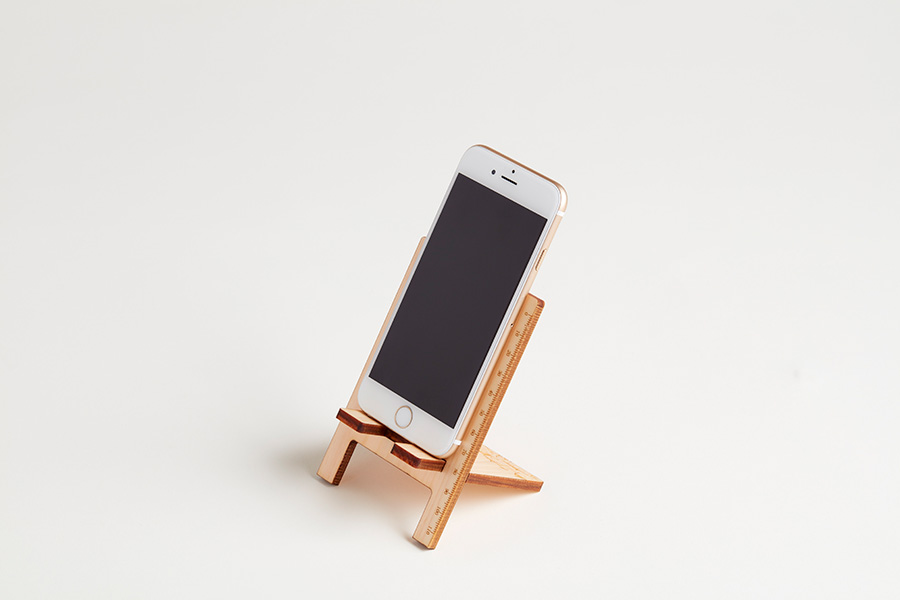 Coasters (2)
Shareholders who hold from 5,000 up to 9,999 shares
The wooden coasters have a simple design and the sides measure 95 mm.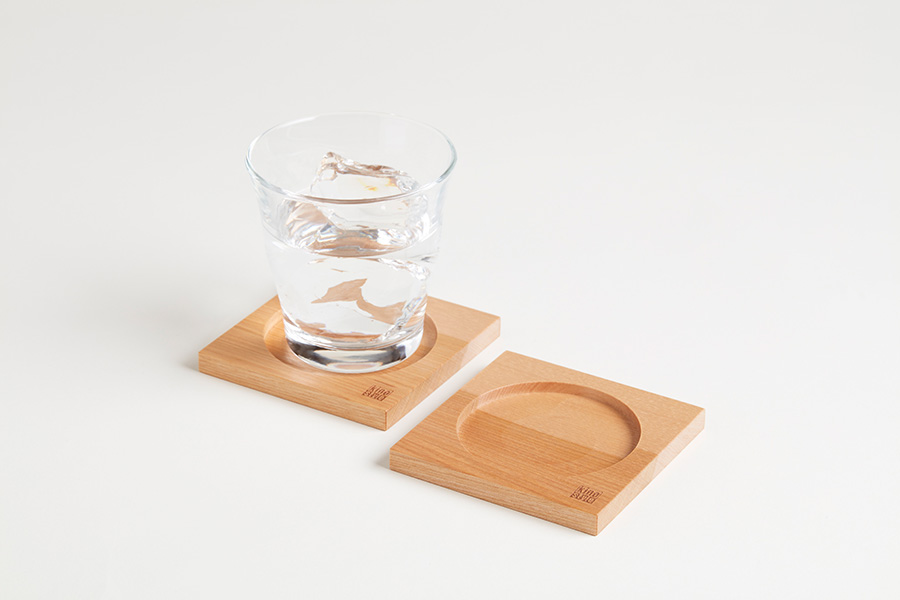 Smartphone speaker
Shareholders who hold 10,000 shares or more
This is a wooden smartphone speaker that is compact enough to fit in the palm of your hand. Sound travels through the center section and it will amplify the sound if you place your smartphone in it. It does not require a power source, so you can use it anywhere.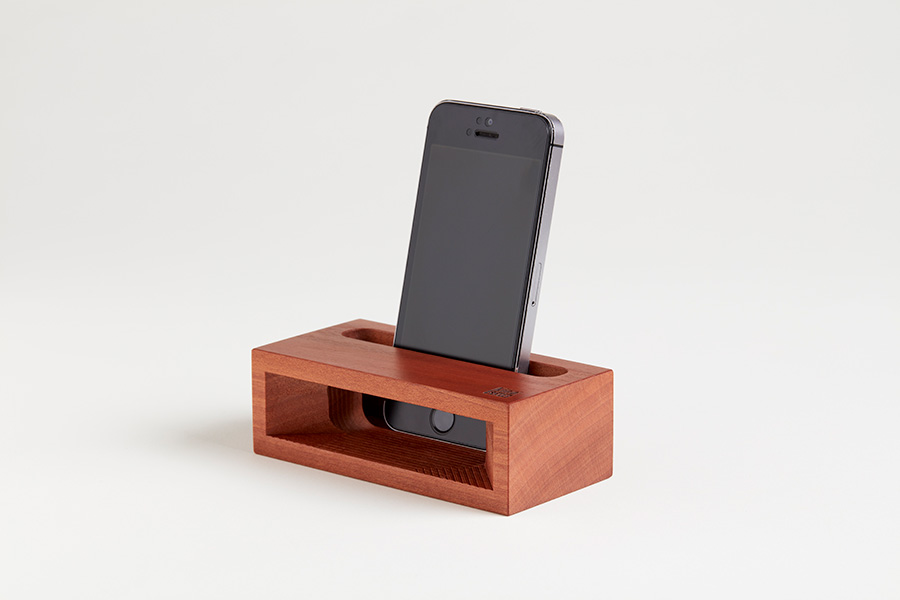 Each shareholder receives one gift (One set of two for the coasters).
The glass and smartphone shown in the photos are not included in the gifts.
These products are made of wood, so each gift differs in color and grain pattern.
The gifts were shipped in late July 2016.