Trivet
Shareholders who hold from 1,000 up to 4,999 shares
This is a trivet for resting a pot on. It is assembled from four rectangular wooden dowels. You can also take it apart for easy storage.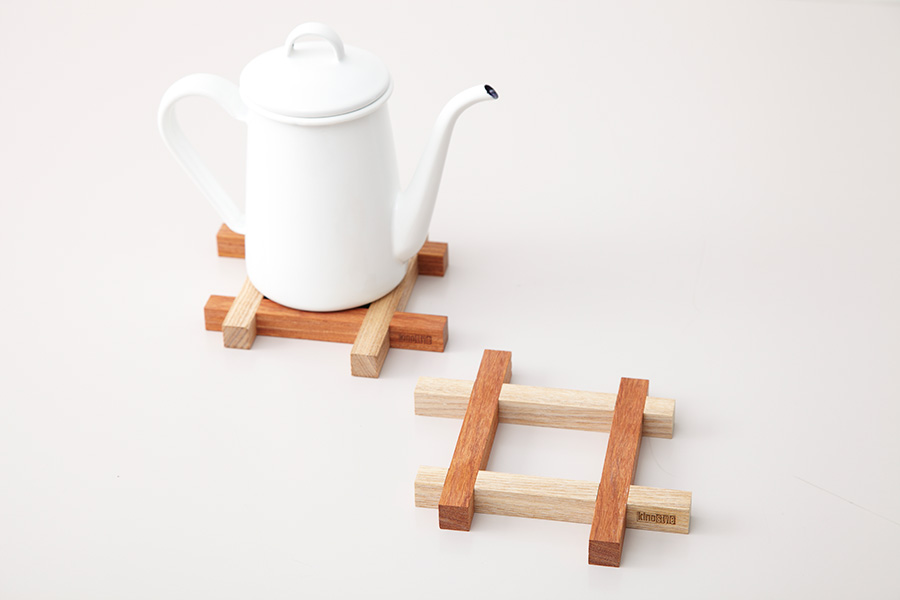 Magnets (4)
Shareholders who hold from 5,000 up to 9,999 shares
These are wooden magnets that can be used to stick memos and materials on a steel wall or refrigerator. The designs on the magnet surfaces include the Shimizu corporate logo and the company headquarters, among other designs.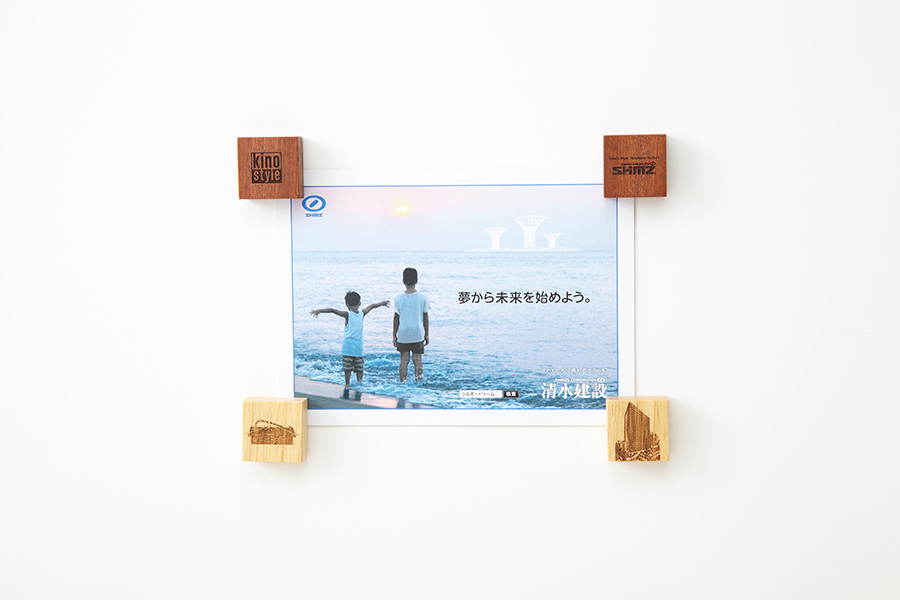 Tray
Shareholders who hold 10,000 shares or more
This is a tray created from solid natural wood. It can be used as a small tray or display stand to keep personal effects in order.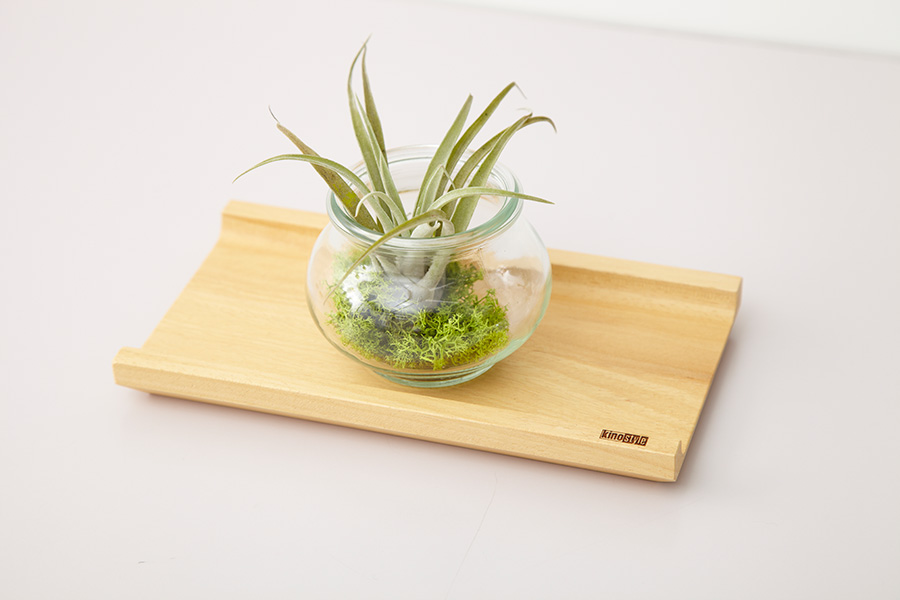 Each shareholder receives one gift (one set of 4 for the magnets).
The drip pot, postcard, and plant shown in the photos are not included in the gifts.
These products are made of wood, so each gift differs in color and grain pattern.
The gifts were shipped in late July 2015.