Shoe horn
Shareholders who hold from 1,000 up to 4,999 shares
This is a portable-size shoe horn. It was created by cutting multiple thin strips of wood veneer about 0.6 mm thick and processing the wood to bend it to the form.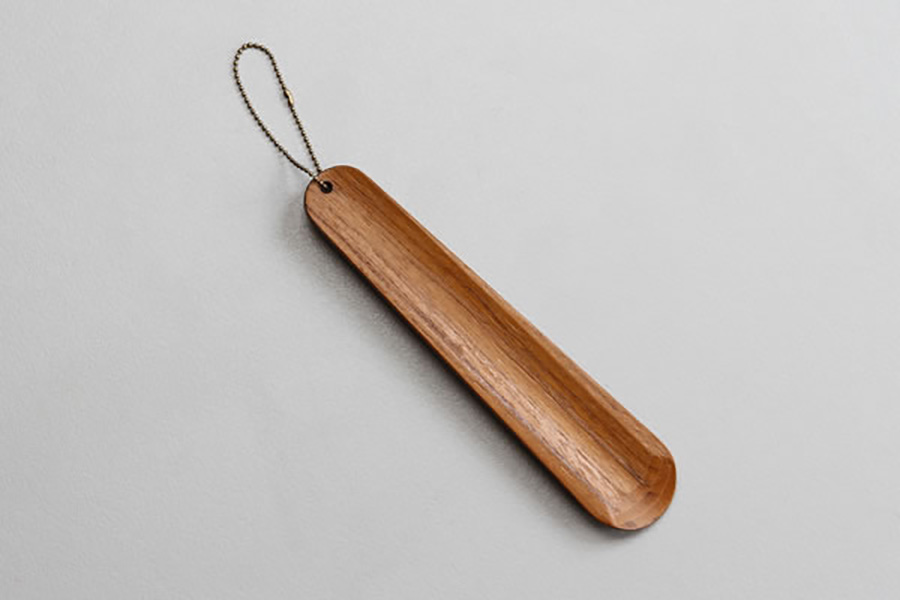 Magnetic ruler
Shareholders who hold from 5,000 up to 9,999 shares
This is a ruler with magnets attached. It can be used to attach memos or postcards to a steel wall or refrigerator. It also serves as a pen holder, and the ruler on it can be used to measure things.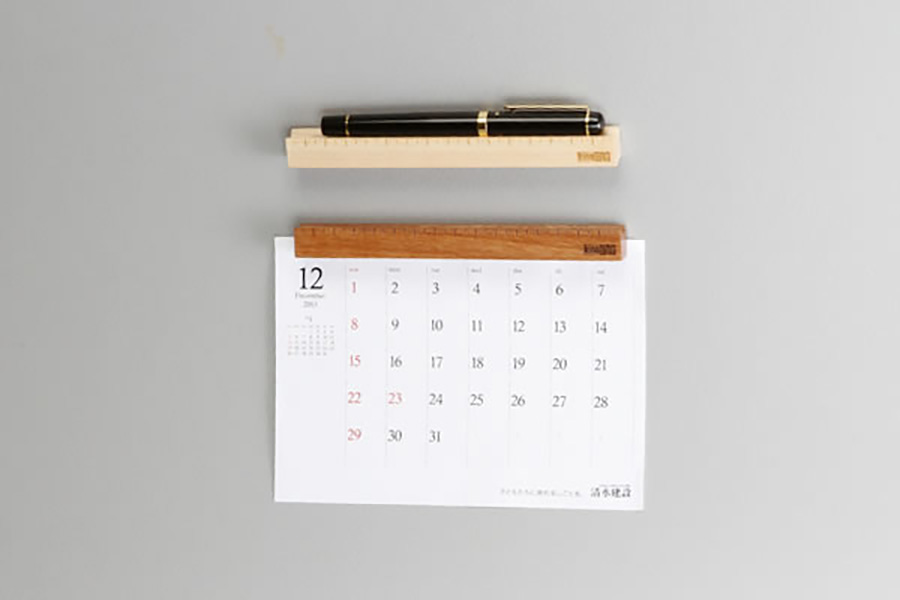 Key hook with accessory holder
Shareholders who hold 10,000 shares or more
This is a hook with a small accessory holder. It has a magnet attached so it can be hung on a refrigerator or in the entryway, and is useful for storing small objects or hanging small objects by a cord or chain to keep things in order.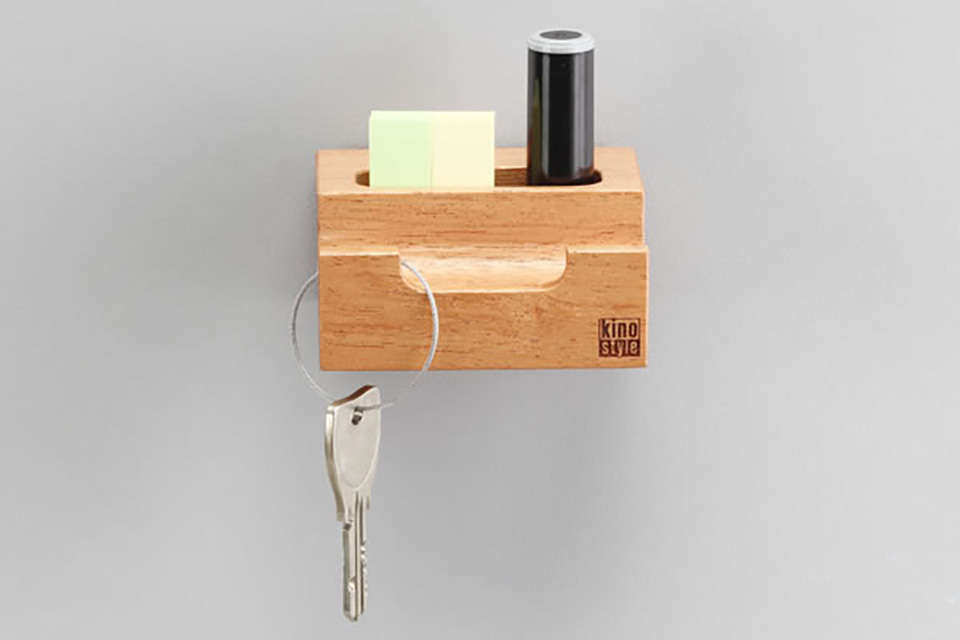 Each shareholder receives one gift (one set of two for the magnetic ruler).
The pen, calendar, seal, Post-it notes, and key shown in the photos are not included in the gifts.
These products are made of wood, so each gift differs in color and grain pattern.