Communicating Corporate Information to Shareholders and Investors
Shimizu communicates information on the company and its management to shareholders, investors, customers, and other stakeholders in a fair and accurate manner, based on the perspective of fair disclosure to all stakeholders. We actively disclose information on the company through facility tours for individual shareholders (once a year), results briefings and plant tours for financial analysts (five times a year), and plant tours and informal discussions with executive management for members of the media (twice a year). We also hold investors' briefings for overseas investors (three times a year).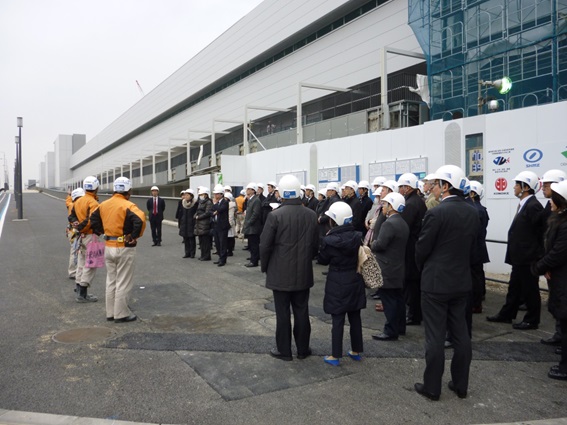 Communicating Corporate Information to Individual Shareholders
Every year since 2010, we have invited individual shareholders and their families to the Institute of Technology and Tokyo Mokkojou Arts & Crafts Furnishings. We introduce them to the facilities and technology and provide time for exchanging opinions.
Since 2011, Shimizu has gifted items crafted from wood at Tokyo Mokkoujou Arts & Crafts Furnishings to shareholders under the shareholder appreciation system.